I Kid You Not is a By-Kids-For-Kids platform. Apart from our founder, most other teammates are children.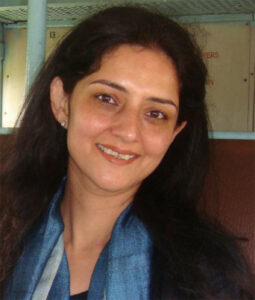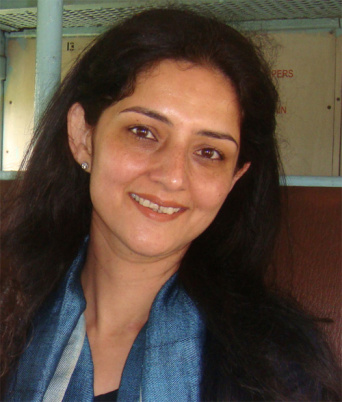 Gopika is a content and digital strategy professional who has over two decades of experience across diverse sectors in Hong Kong, the U.S., and India. She has led teams, across functions, to create content solutions and digital strategies for organizations, both at large conglomerates as well as at start-ups.
Previously she has worked for indiatimes.com in New Delhi as a multimedia content lead, and also for Time Warner in New York. More recently, she was heading content and digital strategy for First Partners, a communications agency based in Noida. She was also co-founder of Reboot – a diverse workforce participation consultancy.

Gopika has written for the op-ed section for The Times of India, International Business Times, Huffington Post, Daily O and Qiddle, to name a few.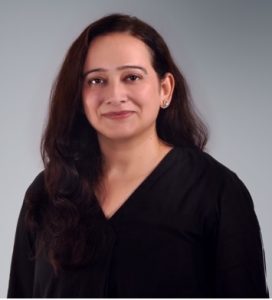 Prarthana Sheopuri - Managing Editor
Prarthana is the Managing Editor at I Kid You Not. She has completed Creative Writing modules for Adults with the British Council.
Before her current role, Prarthana was an educator. She spent 14 years as a Primary School English teacher applying innovative pedagogy, transformative approaches and creating flexible training environments to help her students have a more meaningful educational experience.
Prarthana holds a Master's Degree in English from Pune University and a Bachelor's in Education ( B.Ed.) from Indira Gandhi National Open University (IGNOU). She lives in Noida, with her husband and her 19 years old son. She is a voracious reader, of both, works of fiction and non-fiction and enjoys writing short stories and poems.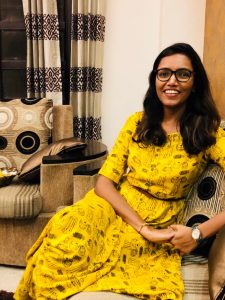 Richa Somvanshi – Operations & Outreach Manager
Richa had earlier worked with various Not- Profit organizations. She has rich experience in program management & implementation of projects working on women empowerment, mentoring, skill development and gender justice. She is currently a fellow of Unsound Project which talks about mental health from an intersectional and feminist perspective as she believes that mental health is as important as our physical heath.
She is a volunteer translator at Voices of Rural India – A curated digital platform for rural storytellers. Dogs are her best companions, she loves spending time with her street dogs. She believes in being compassionate towards all living beings on earth. She loves networking with people, learning new things. She hopes to make a difference in the world by her work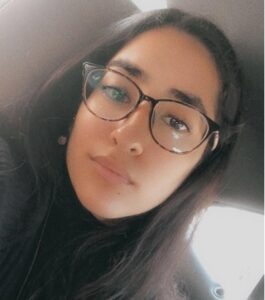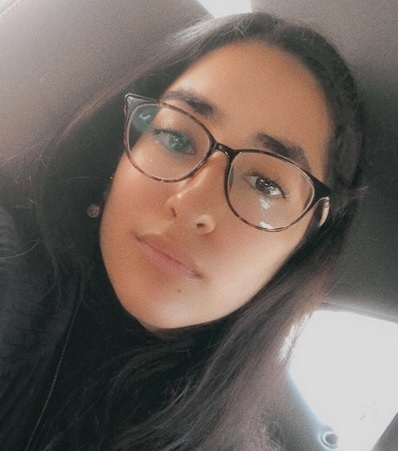 Kamakshi Anand – Social Media Manager
Kamakshi Anand is first year student at college. She has been writing on Instagram for 2 years (@wingedwords02) and is co-author to many anthologies. She is also a content editor of her school magazine. Besides spending hours with a pen and paper, she loves to read fiction, especially contemporary romances. Music is her happy place and nature is her muse.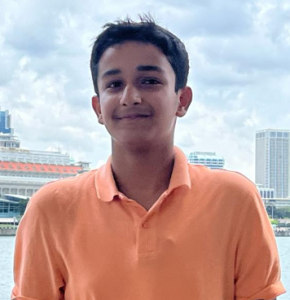 Madhav Bahl - Contributing Editor
Madhav is a Grade 11 student. He is observant,  thoughtful and is best known for being a true friend, always willing to help, inspire and uplift others. 
He is curious, an independent thinker and has on numerous occasions been elected in a leadership role amongst his peers.
The aspects of Madhav's personality that feature prominently include his humility, goodness, and tactical skills.
He is passionate about reading books and the daily newspaper with special focus on geopolitical issues , world economics and sports. His love for writing began at school when his first article was published in the school magazine. His other key interests are Environment/Nature, Sustainability and sports.

A foodie at heart, he enjoys trying new cuisines and learning Spanish as a foreign language.
Vaania Bhagat – Manager Marketing and Social Media Outreach.
Vaania Bhagat is a grade 9 student. Since the age of 4, she has been taking part in declamations. Writing and public speaking helps her convey her opinions and views on community issues. She has blog on WIX, where she writes about issues such as feminism and child labour from a teenager's point of view. Having previously won several MUN conferences and debates, she looks forward to sharing her thoughts with a larger audience in the future.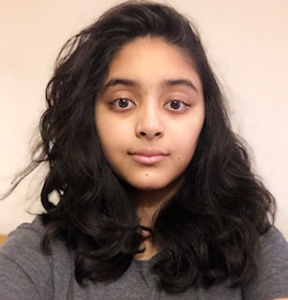 Pranavi Khaitan – Senior Editor
Pranavi is a 19 -year-old student pursuing journalism. She has a passion for writing and photography and expresses this passion by assuming the role of editor for her school magazine. She wishes to create powerful content that impacts the reader and sends a strong message. During her summer break, she participated in the journalism course at the Oxford Royale Academy summer school and was awarded an attainment prize for her work. She has also contributed to the counter speech fellowship conducted by Young Leaders for Active Citizenship in collaboration with Instagram. Her goal is to represent the demands and aspirations of the youth through her work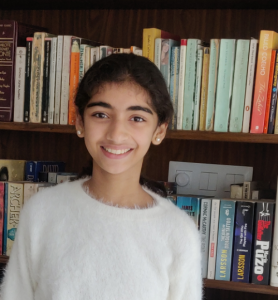 Samya Singh – Operations Associate
Samya is a grade 12 student. She is an avid reader and is a pianist. She has been playing the piano in her school orchestra since grade 3.
She has also received awards for excellence in Mathematics and Western Music. Samya is captain of her house in school and has previously won a Spell Bee competition in Junior school.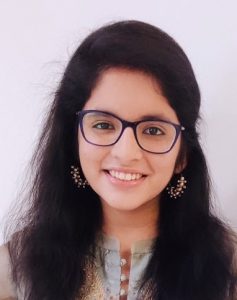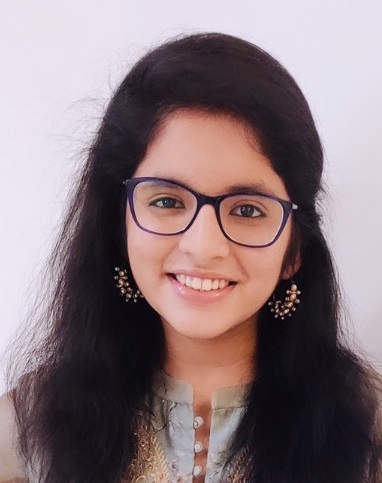 Aahana Garg Intern – Writing and Research
A writer and a dreamer, Aahana is a 10th-grade student studying at Step By Step School Noida. Her hobbies include sketching, playing tennis, listening to music, playing the keyboard, doing community service, travelling, and talking with friends. She has bagged many medals in multiple Olympiads and has won awards for excellence in various subjects. She grew up to be an avid reader and writer. Recently she has started writing poetry and she says she enjoys it!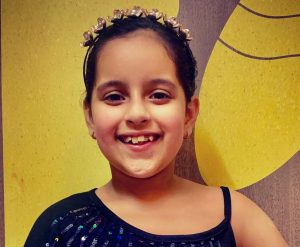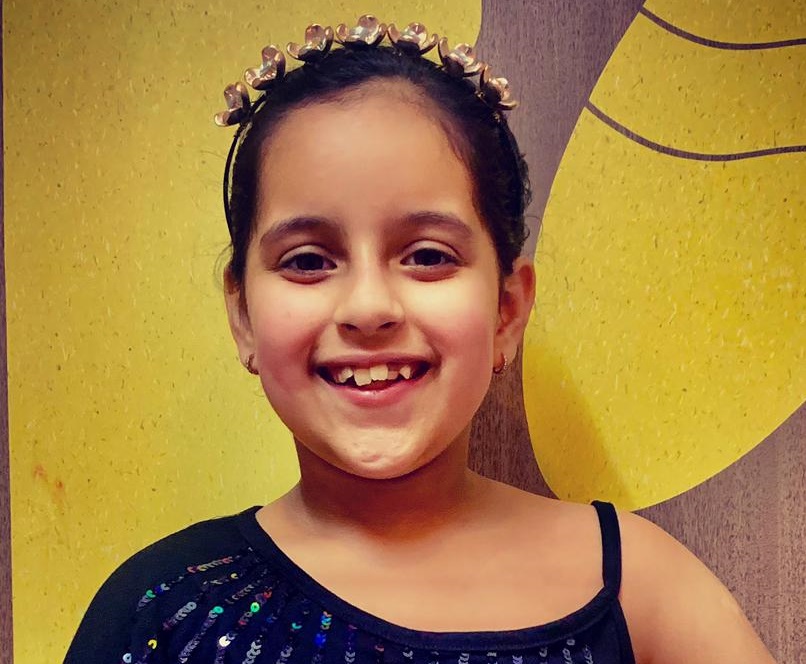 Saanchi Intern – Writing and Research
Saanchi is a grade V student studying in Lotus Valley International School, Noida. She has varied interests. 

She is a child model and has been featured in several still, video, and digital shoots. She has been associated with several brands and has done ads for brands, such as, Manyavar, Ashok Leyland, Hyundai, Visa Card (with P V Sindhu), among others. As a part of still shoots, she has also been featured in newspapers and magazines promoting brands, such as, LG, Horlicks, Clove Dental, Honeywell, Dr. Lal Path Labs, Yes Bank, Max Life, Sanjivni Hospital, Little Pockets, among others. She anchored the role of a cub for a short film MAA, which was featured on Avni, the tigress, produced by WOOF YUMS.

She loves participating in dramatics and theatre workshops. Her interest to learn about new things has also ensured moving into the writing space wherein she is now involved in writing articles on conventional to non-conventional topics.

She is currently one of the lead writers for I Kid You Not and she dreams of being a good writer as it helps in learning and sharing one's opinion with the World. She loves dancing, painting and learning, while, learning a musical instrument is next on the cards.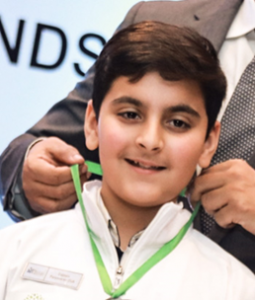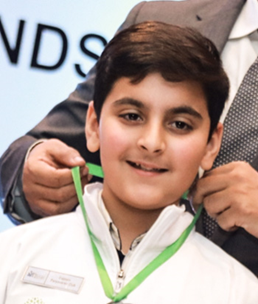 Naman Sonpar – Environment Expert
Naman Sonpar is a grade seven student in the Shriram Millenium School. He is a young environmentalist and works for an NGO called Green Dream Foundation. He has achieved third place in TOI Young Change leader contest, this competition had over 30,000 entries. He is also a confident public speaker and got awarded as the best delegate in a MUN. Naman also likes to make videos about the environment in order to spread awareness. Some of his videos are about charity as well. He is fond of writing and loves reading books by Ruskin Bond. His inspiration in the field of environment is Madhu Bhatnagar.
Rajlaxmi Singh- Contributing Editor
Rajlaxmi Singh, a twelve-year-old, is a student at Step By Step School, Noida. A voracious reader and writer, she is passionate about Economics, politics and Sciences. She strives to make an impact with her opinions, and convey it as a dynamic voice. Diplomatic by nature, she can strike up a conversation with people of all age groups, professions and passions.
She has bagged the Young Readers Honour several times amongst various other JAMs, Spell Bees, History Quizzes and other competitions. She has also been awarded distinguished performances in various ASSETs and Olympiads. An excellent orator, she orates in both Hindi and English, leaving an influence on diverse audiences.
Rajlaxmi is fluent in Hindi and English, can understand various UP dialects and is currently learning French. She can play the piano magnificently, and has been learning for quite a while. She can also play the guitar, and considers herself to be somewhat of an amateur singer-songwriter. She paints and sketches as well.
Her dream is to be an IPS officer like her mother. Her greatest influences are also her parents and grandmother.
Yodhin Bali –Video Editor
Yodhin Bali is a grade 12 student. Here's a little about him: As a child he loved supercars – they ignited a sense of inspiration in him. He thought he'd buy one someday. Then as he grew older and entered high school he started thinking about the people behind the wheels – they were the ones who once dreamt of success, just like everyone else. But the only difference was that they were determined & wanted to turn their success into reality and not limit these to dreams – that's only real when you're asleep. Yodhin doesn't want to limit his dreams to something he does when he is asleep. He wants to find numerous ways of chasing & fulfilling them until they turn into reality. And this, he says, is why e wanted to join I Kid You Not – because he wants to deliver, inspire, make another Yodhin and his friends aware of the facts of life – so they don't just dream while they are asleep. But instead, they inspire someone who's still asleep. He believes that I Kid You Not provides a platform that is open to all. And by all, he means all age groups – and has information on a variety of topics. By joining IKYN he also believes that he will get an opportunity to express himself and reach out to people through this platform. He wants to increase kids' and teens' general awareness through graphically/digitally prepared content. He also wishes to explore his area of interest i.e. Filmmaking & Editing. You can find him here: https://www.instagram.com/iam_yodhin.bali/?igshid=2p19khtqu45