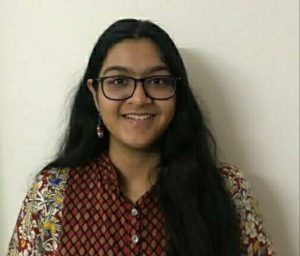 Prakriti is a Grade XIl student of Delhi Public School, R.K. Puram.
She is a wordsmith, a bookworm, and a prolific writer. At the age of 14, her short story was selected to be published as part of an e-book after she won a countrywide contest. She has also been a part of the Times Of India (NIE) editorial team and has done quite a few content writing internships as well.
Other than writing, she loves to paint, play the guitar and piano and sing. Being the daughter of a Naval Officer, she has lived across the country and travelled the world. Both have been key factors in shaping her perspectives.
To follow her passion for writing, Prakriti wishes to pursue journalism.