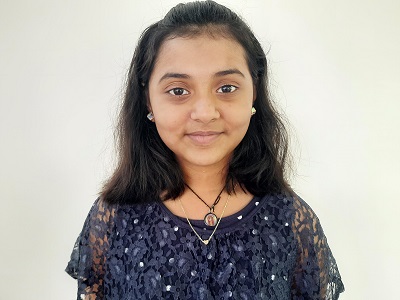 Uthara is in grade Four from Saint Helena's High School Pune. She is passionate about reading, writing and Singing. She is also learning Carnatic Music and loves to hear melodious songs.
Uthara has a blog, where she is very active and writes anything new that she learns or sees and has many followers. She's been awarded prizes in many story and poem-writing competitions and also in singing competitions. 
She is interested in space and astronomy, and is keen to know more about it.Moreover, Uthara is also interested in drawing and sketching. Her other interests include reciting poems, storytelling and talking extempore.