Cheetahs Come to India. Where Are They Now?
On the 17th of September, six cheetahs were brought to India from Namibia – a country in southwest Africa.
---
On the 17th of September, six cheetahs were brought to India from Namibia – a country in southwest Africa.
The 17th was also PM Narendra Modi's 72nd birthday. He said that the cheetahs were 'India's guests', and thanked the government of Namibia for helping to bring them to India.
The introduction of cheetahs in India is being done under Project Cheetah- the world's first intercontinental large wild carnivore translocation project.
Why were they brought all the way from there?
The cheetah became extinct back in India in 1952, mainly because of loss of habitat and hunting.

The cheetahs are from Namibia and have been brought under a signed agreement.
How did they travel?

They were brought in an aircraft that had a tiger's face painted on it. It was a special Boeing 747 aircraft.
There were crew members, vets, wildlife and cheetah experts, and doctors and officers onboard the plane from Namibia.
However, here's what you MUST KNOW about this aircraft:
There are a few versions of when and why it was pained, but what's known for sure is that this aircraft was not painted for this occasion and that the painting is that of a tiger and not a cheetah.
It is said that the plane was painted in 2015 to increase awareness about the tiger.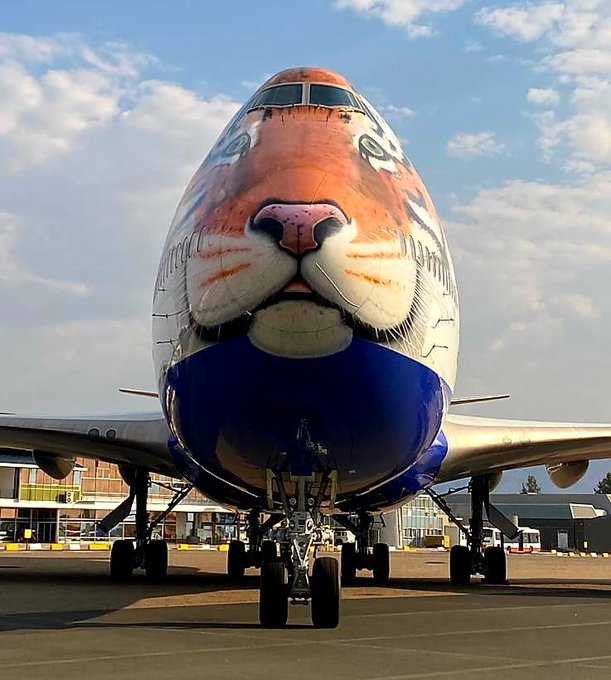 Where were they brought to?

The animals were taken to Kuno National park in Madhya Pradesh.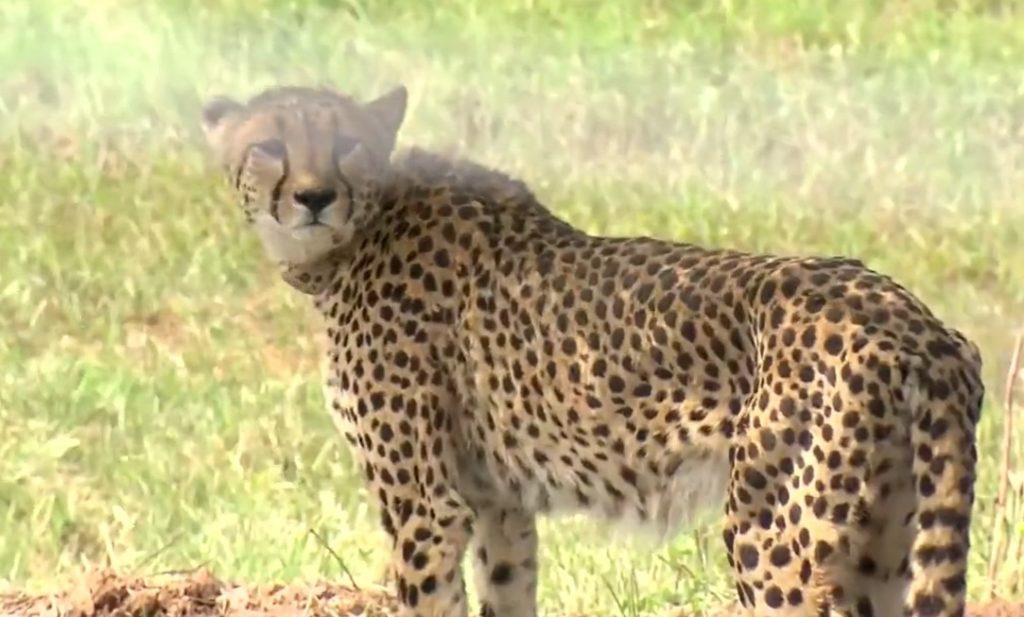 Why is this incident significant?
The cheetah is the only large carnivore that got completely wiped out from India, mainly due to overhunting and habitat loss. The country's last spotted cheetah died in the Sal forests of Chhattisgarh's Koriya district in 1948 and the wild animal was declared extinct in the country in 1952.
The release of wild cheetahs by the Prime Minister in Kuno National Park is part of his efforts to revitalise and diversify India's wildlife and its habitat.
How does this translocation actually help?
Cheetahs will help in the restoration of open forest and grassland ecosystems in India thereby benefiting society at large.
This effort, in line with PM's commitment to environmental protection and wildlife conservation, will also lead to enhanced livelihood opportunities for the local community.
Tourism around Madhya Pradesh's Kuno-Palpur National Park (KPNP) is likely to get a fillip once it becomes the new home of cheetahs.
New jobs will also be created for local residents as tourist inflow will grow manifold.
What are the arrangements made at the national park?
The cheetahs will be first kept in small enclosures for a month and then in bigger ones for a couple of months for acclimatization and familiarisation with their surroundings.

Later, they will be released in the wild.
Six small quarantine enclosures as per the legal mandate required during the shifting of animals from one continent to another have been set up as well.
Origin of the word Cheetah:

It is said to come from Sanskrit and Hindi.
The root word probably comes from the Sanskrit word, citraka, which means 'leopard'.

I Kid You Not now has a large readership across India and also parts of the world. If you want to write for us, you can submit your story here. You can also apply to become a news anchor. Apply here
Better Your Child's G.K. In 3 Minutes – Get This Free Newsletter
Get fun facts, simple and easy news, quizzes, and lots of other interesting things to read in your mailbox – for free! It's what we call GK-on-the-go!
Sign up for our free newsletter here