Deforestation Is Killing Us
Written & Illustrated by Reyansh Baid, a grade 9 student.The forest gives us medicine, food, shelter, oxygen and furniture. The forest also protects us from the heat of the sun, cold waves and strong rains…
---
Written & Illustrated by Reyansh Baid, a grade 9 student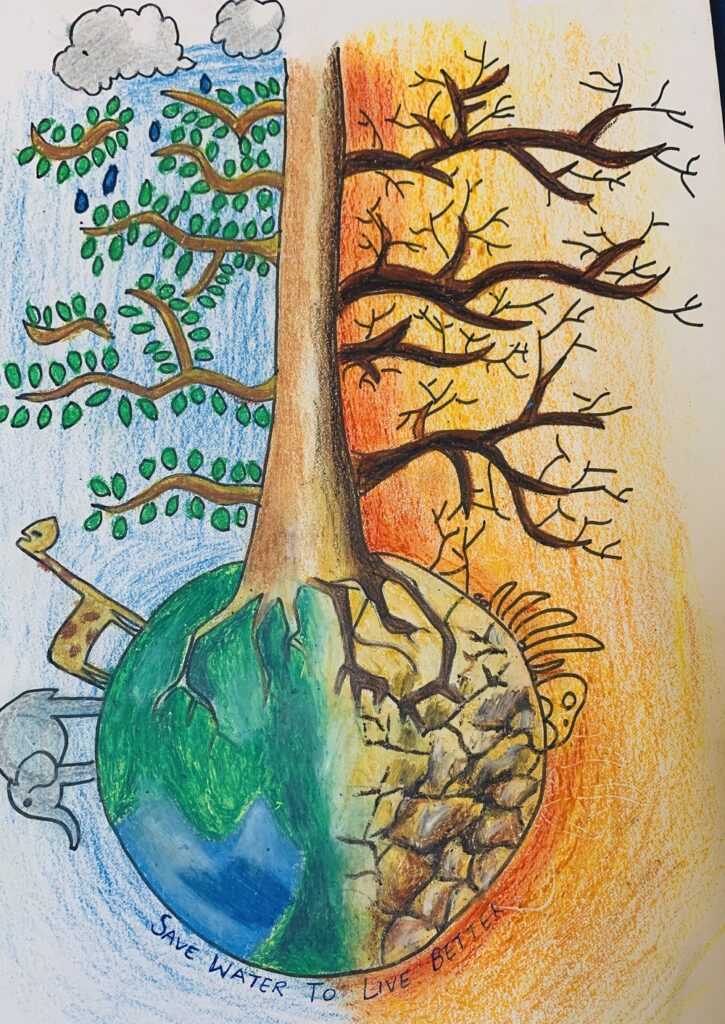 The evolution of each of us is just because of plant and forest. The forest gives us medicine, food, shelter, oxygen and furniture. The forest also protects us from the heat of the sun, cold waves and strong rains.
In fact the forest is our life, and what do we do ? We destroy the forest means that we destroy our life and our future. Today whatever problems we see is due to deforestation. If we are being intellectuals, we must save the plants and forests, they will save us.
Written & Illustrated by Reyansh Baid.