Pele, the Soccer Legend, Passes Away at 82.
In Brazil, Pele is often called "Pérola Negra", which means Black Pearl.
---
Named "the greatest" footballer by FIFA, Brazilian soccer legend Pelé, has passed away at the age of 82 in São Paulo – Brazil's most populous city. He died from Colon Cancer.
A quick word on Pele
His real name was Edson Arantes do Nascimento and he started playing with the São Paulo-based Santos FC when he was 15. He played 18 seasons with them.
He a legend who was known for his clever footwork and became famous when Brazil won the World Cup in 1958. So great was he that in Brazil, he is often called "Pérola Negra", which means Black Pearl.

Quick, key facts about Pele
He was the first person to win the football World Cup as a player three times – he won the World Cup with Brazil in 1958, 1962, and 1970.
At the time when he won the World Cup in 1958, he became the youngest-ever World Cup winner, at the age of 17.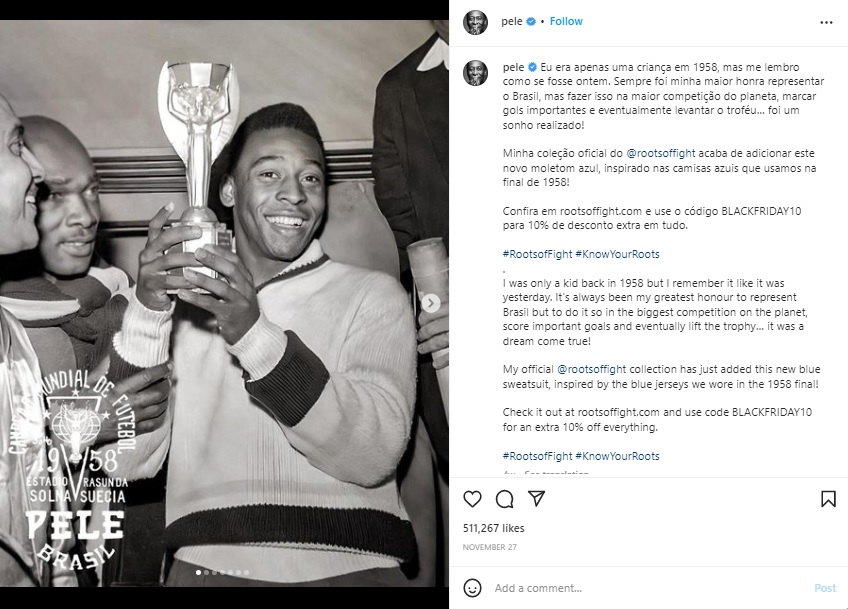 He was declared a "national treasure" by the Brazilian government.

He helped soccer become popular in the US by playing for the New York Cosmos.
Later he became Brazil's Extraordinary Minister for Sport.
Some more facts about Pele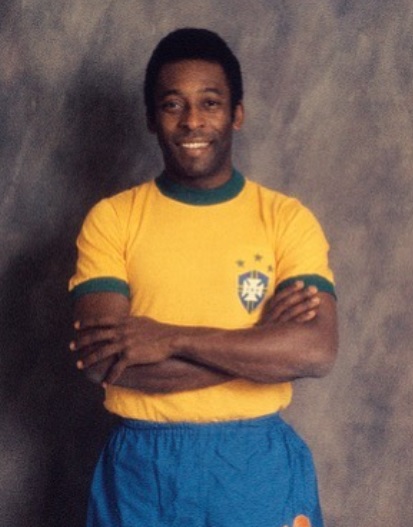 The origin of the nickname Pelé is unclear, even to the footballer himself. He once wrote in a British newspaper that it most likely started with school classmates teasing him with an alternative to the name of another player, Bilé.
As a child, he used to play barefoot with socks and rags rolled up into a ball.
He belonged to an underprivileged family and at age 7, started shining shoes at the local railway station to add to the family's income.
Though 5 feet 8 inches, he could leap extremely high, often seeming to hang in the air to put power behind a header.
His father, who was a good football player, was his role model.
Pelé left home, as a teenager, and began training with the club; Santos. He ended up scoring 619 times over 638 appearances.
He made his World Cup debut aged 17 in the year 1958. Pele was so skinny that quite a few people thought that he was the mascot but once they saw him play, it was a different story altogether.
He also played on the Brazilian teams that won in 1962 and 1970. He was a part of the Brazilian World Cup team, four times and ended up on the winning side thrice. He is the only player in history to win three World Cups.
In his 21-year career, Pelé scored 1,283 goals including 77 goals for the Brazilian national team (A bit of a difference of opinion about his games and goals – while Brazil's football association (CBF) and Santos say Pelé scored a total of 1,283 goals in 1,367 matches, FIFA says it was 1,281 goals in 1,366 games)
Pelé was appointed Brazil's minister for sport in 1995. He tried to bring accountability to the business operations of Brazil's professional teams and to reform rules governing players' contracts.
Pele played the guitar and composed dozens of songs usually without taking credit.
He served as a Goodwill UNICEF ambassador promoting peace and support for children.
In 2000, FIFA jointly named Maradona and Pelé as Player of the Century.
---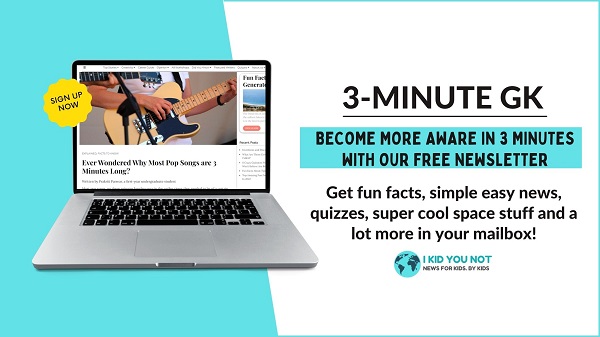 Better Your Child's G.K. In 3 Minutes – Get This Free Newsletter
Get fun facts, simple and easy news, quizzes, and lots of other interesting things to read in your mailbox – for free! It's what we call GK-on-the-go!
I Kid You Not now has a large readership across India and also parts of the world. If you want to write for us, you can submit your story here. You can also apply to become a news anchor. Apply here