All You Need to Know About Vande Bharat Express
Written by Sthitee Mohanty, senior writer.
Managed by the Indian Railways Vande Bharat is a electric multiple-unit train.
---
Written by Sthitee Mohanty, senior writer.

As the Indian Government plans to introduce this railway operation in the union territories of Jammu and Kashmir, and Ladakh by 2024, here are a few key points to remember!
Quick Facts about Vande Bharat
An ongoing Government of India railways initiative
First started on 15 February 2019
There are two types of Vande Bharat Express trains in planning: 16-coach trains and 8-coach mini trains
The first commercial route was established between New Delhi and Varanasi
The project prioritizes low cost production and running of trains
What is the Vande Bharat Express?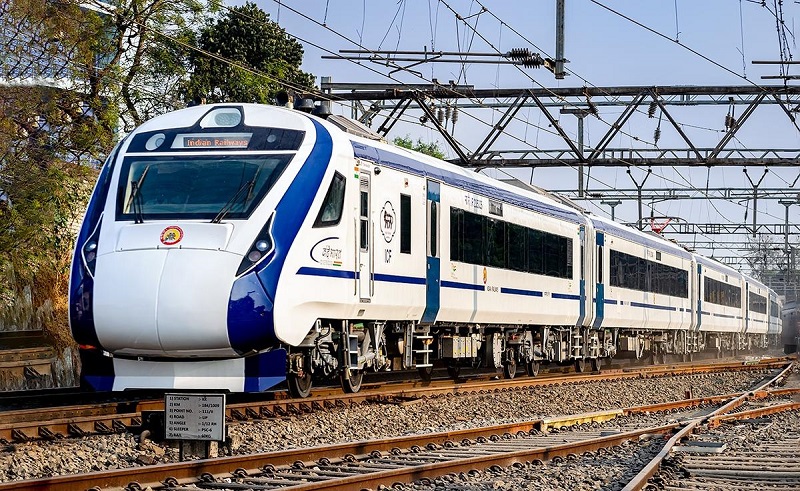 The Vande Bharat Express is a train. But, it's no ordinary train. Here's what's special about it.
Managed by the Indian Railways it's a electric multiple-unit train.
When did it begin service?
The train started service on 15 February 2019, after two vigorous rounds of testing. The first round was in Chennai in October 2018 and the second was held in Delhi in November 2018.
Did you know that the Vande Bharat Express was formerly called Train 18? It was named so because the project was to be completed by 2018.
These trains can achieve a speed of 180 kilometers per hour, but due to safety concerns, the speed limit has been set at 110-160 km/h.
Who designed the Vande Bharat trains?
The entire operation had been designed by Research Design and Standards Organisation, India. This organization comes under the Ministry of Railways, Government of India.
The trains and their machinery have been manufactured by the Integral Coach Factory (ICF), Chennai. The ICF is a production unit established in 1955, owned and operated by the Indian Railways.
Currently, Tata Steel and Russian manufacturer JSC Metrowagonmash-Mytischi (TMH) hold all contracts for the manufacture of these trains and their rakes.
Other players include the Steel Authority of India Limited (SAIL), Bengaluru Rail Wheel Factory, Ramkrishna Forgings-Titagarh Wagons, etc. Different companies have different parts to produce for the single train.
Did you know what railway rakes are?
A collection of coupled train coaches come together to form a rake – rakes form a train.
Different parts of a railway coach (ICF Standards)
| | |
| --- | --- |
| Part | Function |
| Bogie Frame | The framework for the entire railway bogie |
| Bogie Bolster | The point where entire weight of the bogie is concentrated |
| Centre Pivot Pin | Provides cushioning effect |
| Wheel Set Assembly | Contains wheel-axle arrangements of bogies |
| Roller Bearing Assembly | Helps regulate torque (rotation) of axle |
| Brake Beam Assembly | Safety device |
| Brake Head | To stop train if primary breaks fail |
| Brake Blocks and Levers | To act as brakes for train bogie |
| Brake Cylinder | Helps in the braking mechanism |
| Primary Suspension | Makes travel by train comfortable by softening bumps and cushioning effect |
How long did it take to build these trains?
The first train was inaugurated after four years of planning and production. Low-cost maintenance and operation was the main goal behind building these trains.
There were different versions of the train during production: Vande Bharat 1 (VB1); Vande Bharat 2 (VB2), Mini Vande Bharat 2 (MVB2), Vande Bharat 2 Modified 1 (VB2M1), Vande Bharat 2 Modified 2 (VB2M2), Vande Bharat 3 (VB3), and Vande Bharat 4 (VB4).
It costs ₹115 crores (US$14 million) to build a sixteen-coach train. Building an 8-coach Mini Vande Bharat train costs about ₹70 crores (US$8.8 million).
What are its current commercial routes?
The Vande Bharat Express has fourteen routes:
New Delhi – Varanasi Vande Bharat Express
New Delhi – Shri Mata Vaishno Devi Katra (J&K) Vande Bharat Express
Gandhinagar- Mumbai Vande Bharat Express
New Delhi – Amb Andaura Vande Bharat Express
Chennai-Mysuru Vande Bharat Express
Nagpur-Bilaspur Vande Bharat Express
Howrah – New Jalpaiguri Vande Bharat Express
Secunderabad-Visakhapatnam Vande Bharat Express
Mumbai- Solapur Vande Bharat Express
Mumbai- Shirdi Vande Bharat Express
Hazrat Nizamuddin- Rani Kamlapati station Vande Bharat Express
Secunderabad- Tirupati Vande Bharat Express
Chennai-Coimbatore Vande Bharat Express
Ajmer-Delhi Cantt Vande Bharat Express
What other countries have trains like these?
India is not the first country to start such low-cost country-wide railway operations.
Other examples are:
| | |
| --- | --- |
| Country | Railway |
| France | Train Grande Vitesse (TGV) |
| Japan | Japan Railways Group |
| United Kingdom | Eurostar |
| Germany | Inter City Express (ICE) |
| South Korea | Korea Train eXpress (KTX) |
| Spain | Alta Velocidad Espanla (AVE) |
Let us know if you ever travel on the Vande Bharat Express!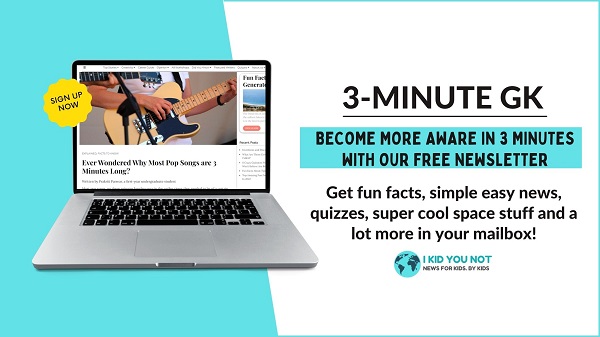 Better Your Child's G.K. In 3 Minutes – Get This Free Newsletter
Get fun facts, simple and easy news, quizzes, and lots of other interesting things to read in your mailbox – for free! It's what we call GK-on-the-go!
I Kid You Not now has a large readership across India and also parts of the world. If you want to write for us, you can submit your story here. You can also apply to become a news anchor. Apply here
Headine Image Source: By Harshul12345 via Wikimedia Commons