Unknown Facts About India
Written by Shubhi, senior writer
Modhera, a village in Gujarat's Mehsana district, has recently been recognised as India's first solar-powered village by Prime Minister Narendra Modi.
---
Written by Shubhi, senior writer

India, the world's second-most populated country, is home to many different cultures, cuisines, festivals, and beautiful landscapes – all of which makes it a unique country.
There are 28 states in India with each state unique with different cultures and cuisines. From the flavourful dishes to scenic beauty, this country has it all. And, while a lot is known about the country, there are some unknown facts about India that you'd love to know.
Here we will look at some of these unique facts (in no particular order)
1. Modhera – India's first 24×7 Solar-Powered Village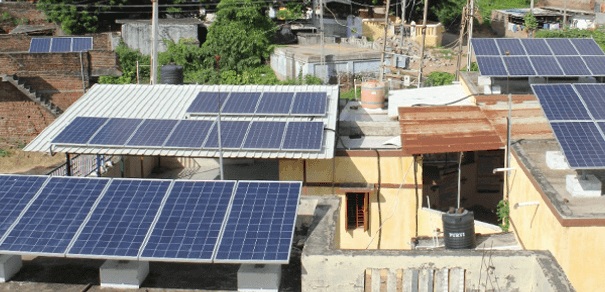 Modhera, a village in Gujarat's Mehsana district, has recently been recognised as India's first solar-powered village by Prime Minister Narendra Modi.
More than 1,300 rooftop solar systems have been installed on houses to generate electricity under a project called 'Suryagram' (Sun Village). This is an amazing feat! The project makes Modhera the first village in India to become a net renewable energy generator.

Did you know that the famous Sun Temple is located in Modhera?

PM Modi said that "Modhera, which is connected with the Sun Temple, will also be remembered for its strides in solar energy. Today is a significant day for Modhera as it makes a significant step toward utilizing solar energy.
2. City With No Doors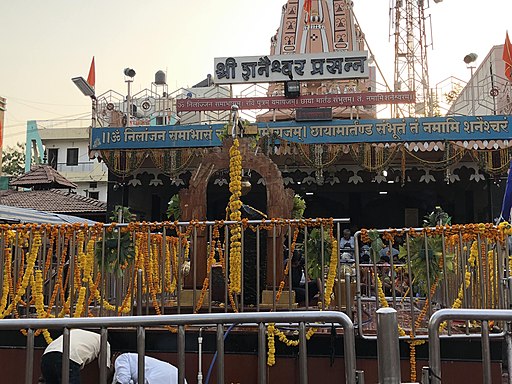 A village in India's Maharashtra called Shani Shingnapur is unique in that the residents don't believe in security due to their unwavering confidence in Lord Shani, the god of Saturn, who is regarded as the village's protector. The people here are so carefree that they don't even ask their neighbours to watch over their homes while they are away. They believe that anyone who is dishonest will suffer bad luck for seven and a half years and that thieves will be instantly punished with blindness.
In fact, local legend claims that after a villager erected wooden panes at the door to his home, the very next day he was involved in an automobile accident. So, there are no doors in people's homes!
3. A Temple Of Rats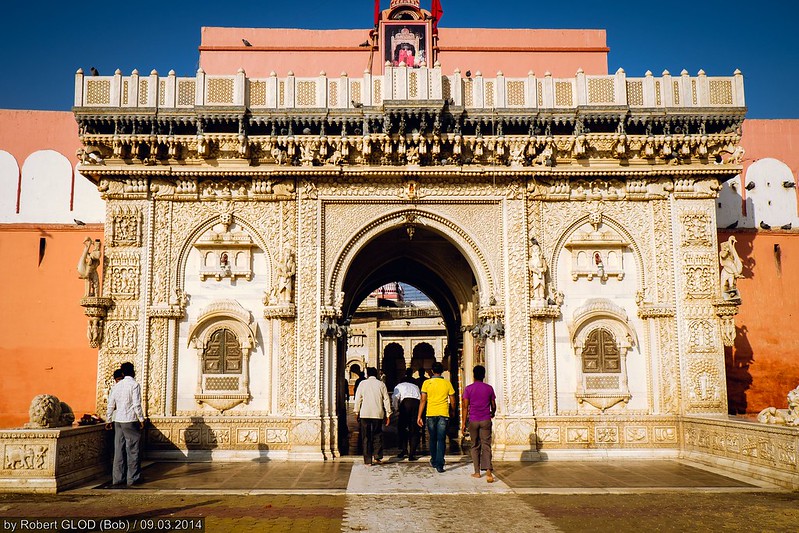 The only temple in the world that worships rats is Karni Mata Temple in Deshnoke, near the city of Bikaner, in Rajasthan . It's a Hindu temple that honors Karni Mata, also known as the "wonder" Goddess and a mystic from the fourteenth century. Shri Karniji Maharaj and Karni Mata were both names for the Hindu warrior. Her devotees revere her as the warrior goddess Durga in human form.
Visitors from all over the world come to this shrine to pay their respects to the rats and offer prayers to the Goddess. Many Hindus believe that if they pray at Karni Mata, their wishes will be fulfilled.
4. World's First Hospital Train
Talking further about the unknown facts about India, here's a great one. On July 16, 1991, a train names Lifeline Express, also known as the Jeevan Rekha Express, began service in India. The Health Ministry, Indian Railways, and the Impact India Foundation worked together on it.
In the past, this has included everything from trains with basic nursing and first aid facilities on board that can carry injured soldiers to fully outfitted mobile medical centers that occasionally include operating rooms and nursing wards. In Assam's Lumding Division of NFR, the Lifeline Express train is currently parked at the Badarpur station.
5. Snakes and Ladders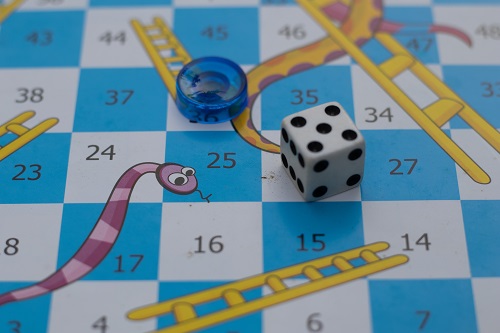 Snakes and ladders is a well-known game but another unknown fact about India is that the board game "snakes and ladders" originated in ancient India. Back then, the game was referred to as Mokshapat or Moksha Patamu. Although the original creator of the game is unknown, it is thought to have been played as early as the second century BC.
According to historians, it was designed to impart moral precepts and lessons about karma in a way that kids could grasp. Originally, the squares with snake heads were meant to represent evil, while the squares where the ladders begin were meant to represent virtue. The snakes outnumbered the ladders in the original game.
6. Highest Spice Trader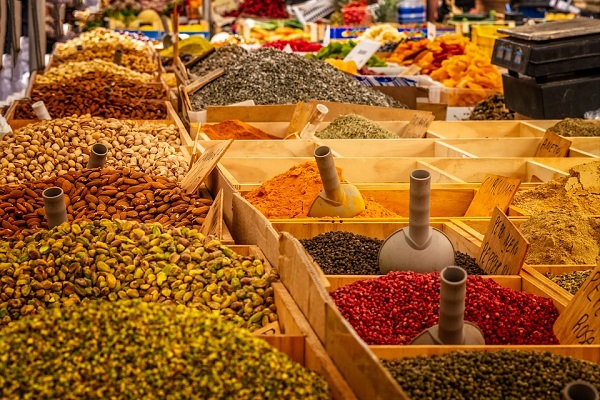 India is the largest producer of spices in the world.
Additionally, it is the biggest importer and exporter of spices. Over the past few years, there has been a sharp increase in the manufacturing of various spices. Production increased by 8% CAGR (compound annual growth rate) from 2014–15 to 10.7 million tonnes in 2020–21. The export of spices hit a record high in 2020–21 in terms of both value and volume, growing by 17% in US$ value terms and 30% in volume terms.
The most common spice exported from India in 2020–21 was red chili, which was followed by turmeric, cumin, mint products, spice oils and oleoresins, and cumin. Together, these make up over 80% of all the spices exported from the nation.
7. Over 19,500 languages or dialects are spoken in India
According to a study of a census that was published in 2018, more than 19,500 languages or dialects are spoken as mother tongues in India. India, which has 121 crore inhabitants, has 121 languages that are spoken by 10,000 or more people, according to the report.
According to the Registrar General and Census Commissioner of India, it is imperative to inquire about each person's mother tongue because a household may include people who are related by blood, are unrelated, or a combination of the two.
8. Royalty Still Exists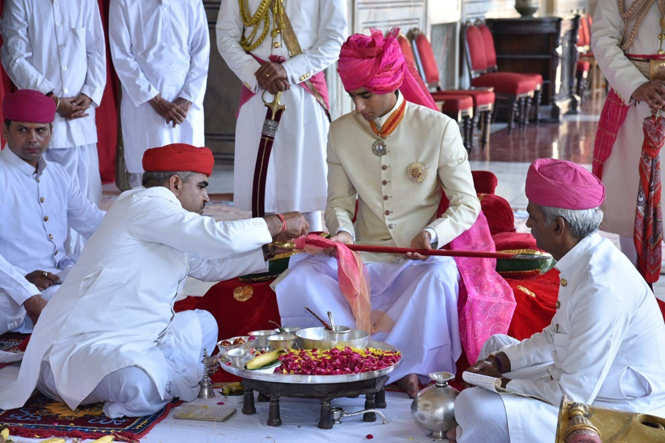 Although India is a democratic country, in various regions of India, there are royal families living lavish lives. Here are a few – the Mewar Dynasty of Rajasthan, the Wadiyar Dynasty of Mysore, the Royal Families of Alsisar in the Jhunjhunu District of Rajasthan, the Royal Family of Rajkot in Gujarat, the Gaekwads of Baroda in Gujarat, etc.
The Mewar family of Udaipur, one of India's oldest royal families, continues to reside at the magnificent City Palace, a four-hectare estate that frequently makes lists of the "world's most beautiful palaces."
9. Anti-Gravity Hill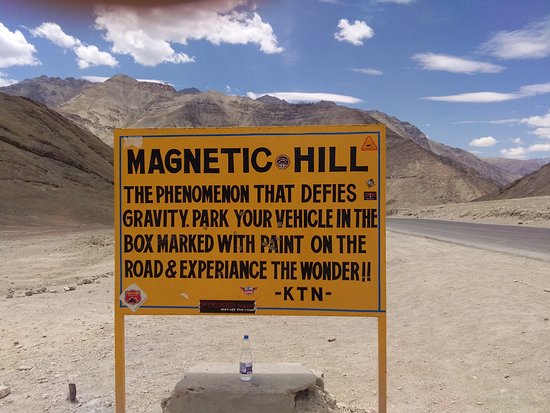 Continuing with the unknown facts about India, there's a Magnetic Hill that can be found in India. Yes, there is a short section of road on the Leh-Kargil Highway that defies gravity, and travelers have reported that the magnetic slope in Ladakh pulls parked automobiles upward. In Ladakh, India, close to Leh, there is a gravity hill called Magnet Hill.
The area's configuration and the surrounding slopes provide the appearance of a hill. The road goes downhill rather than uphill. On the hill road, things and vehicles may seem to defy gravity and roll upwards when they are actually moving downward.
10. First Country To Produce Chemically Refined Sugar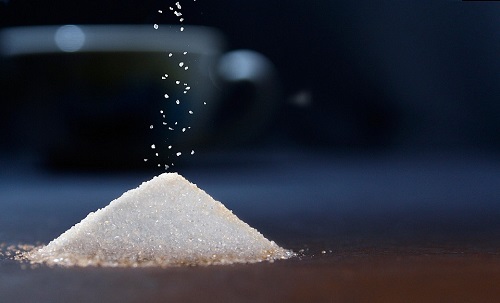 About 2,500 years ago, the first sugar that had been chemically refined came to India. From then, the method extended to China in the east, Persia in the west, and the early Islamic countries in the middle, eventually making its way to the Mediterranean in the 13th century.
In 1903, Pratappur, Uttar Pradesh, saw the construction of the first modern sugar plant. The Mysore Sugar Company, often known as MySugar, established the first contemporary sugar business in Karnataka, Mandya, it was founded in 1933.
11. Kumbh Mela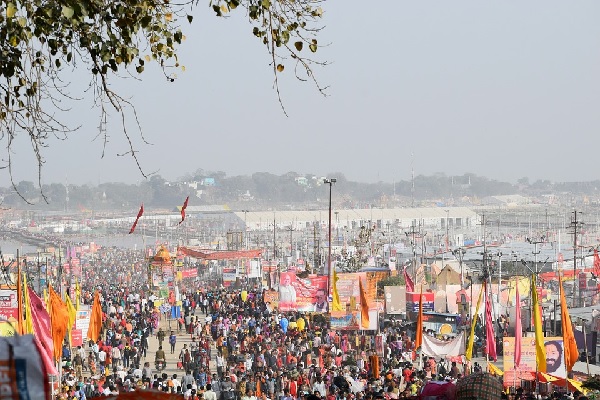 The Kumbh Mela is the biggest religious gathering on earth. The Mela is a large-scale Hindu religious pilgrimage in which Hindus congregate to take a holy river to bathe. It is listed on UNESCO's Representative List of Intangible Cultural Heritage of Humanity.
Four pilgrimage sites- Haridwar on the Ganges River, Ujjain on the Shipra River, Nashik on the Godavari River, and Prayagraj (what used to be Allahabad) on the confluence of the Ganges, Yamuna/Jamuna, and the fabled Saraswati River-have observed the rotation of the Mela. The largest peaceful and religious gathering to date has been celebrated in Haridwar and Allahabad.
12. Chess Originated In India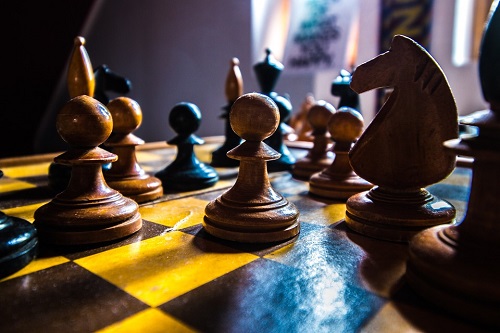 The history of chess may be traced back nearly 1500 years to its earliest known ancestor, chaturanga, in India.

Its prehistory is a matter of different opinions.

However, what is known is that the spread of chess to Persia began in India. Then, the game is said to have spread over the entire Muslim world after the Arabs took over Persia. Chess finally reached southern European nations, where it gave rise to "modern chess" as we know it today.
Chess had undergone a complete revolution and had become increasingly popular all around the world as time went on. In 1866, Wilhelm Steinitz became the first recognised World Chess Champion for the London-based competition.
13. Home to Many Mosques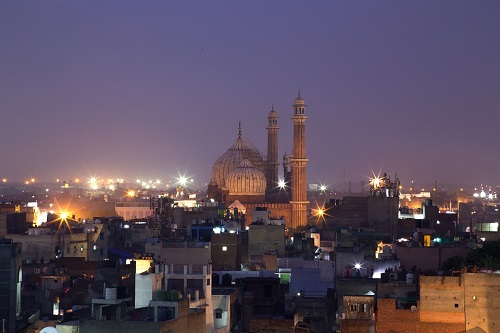 Secular India, while being a Hindu religion-dominated country, has a place for many religions. Muslims, for instance, make up about 15% of the population of India. Mosques can range in size from modest structures in tiny towns to enormous, well-known structures like the Jama Masjid in New Delhi or the Mecca Masjid in Hyderabad. The same is true of India's Hindu temples, which number over two million and cater to the country's 79.8% Hindu population.
14. World Biggest River Island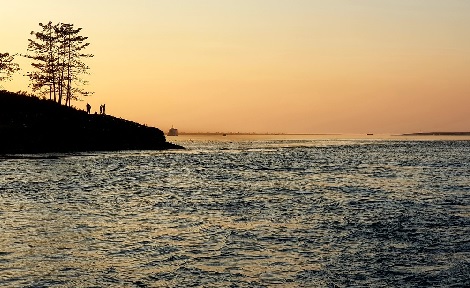 Majuli in Assam has been dubbed the largest river island in the world by Guinness World Records. It is located on the Brahmaputra river.
Tribes from the Mising, Deori, and Sonowal Kachri islands live there. The island is about 880 sq km in size, and its inhabitants speak Mising, Assamese, and Deori.
15. Brihadishvara Temple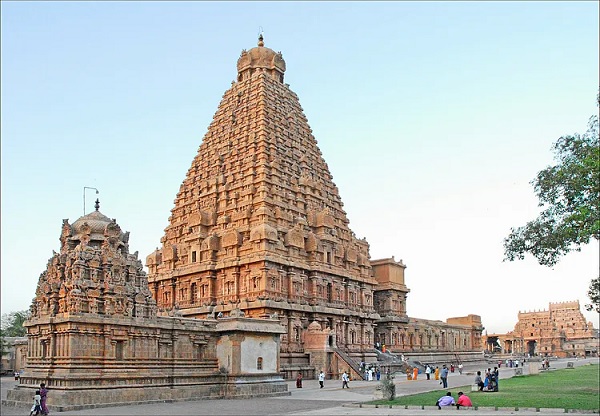 One of the unknown facts about Indian history is the Brihadishvara Temple, also known as the Thanjai Periya Kovil and Peruvudaiyar Kovil, though its official name is Rajarajeswaram.
It's located in Thanjavur, Tamil Nadu, India, on the south bank of the Cauvery river. It's a Shaivite Hindu temple constructed in the Chola architectural style.
The inscriptions in this temple tell us about the wealth of the Chola dynasty. The inscriptions on its walls tell us about the valuable gifts the Cholas gave to this temple, like gold and silver. There are also inscriptions about the 400 female dancers who were Lord Shiva's brides.

At the time of its construction, the temple was the largest in India. The Brihadishvara Temple is really the one that set a new style of temples, making them more grandiose, with bigger and more ornate gateways.
16. Software Export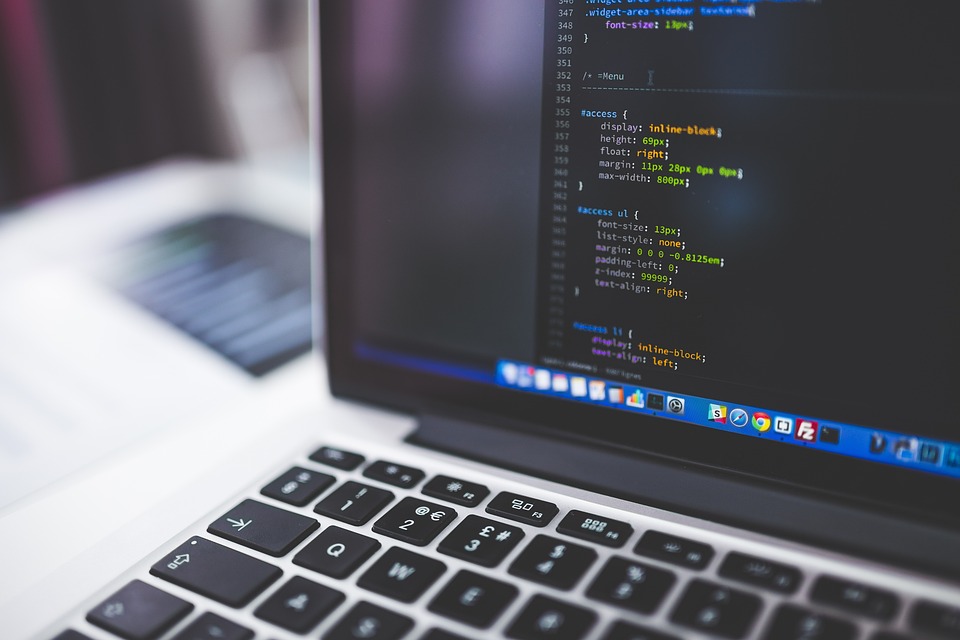 In the years 2016–17, the market for computer software, services, and IT-enabled services (ITeS) in India increased by 3.83 percent to USD 111 billion.
According to estimates from the Electronics and Computer Software Export Promotion Council (ESC), it was USD 107 billion in 2015–16 According to ESC, the USA continues to be India's largest export market for software and services, receiving 57% of all exports from India in 2016–17.
17. Maximum Number of Vegetarians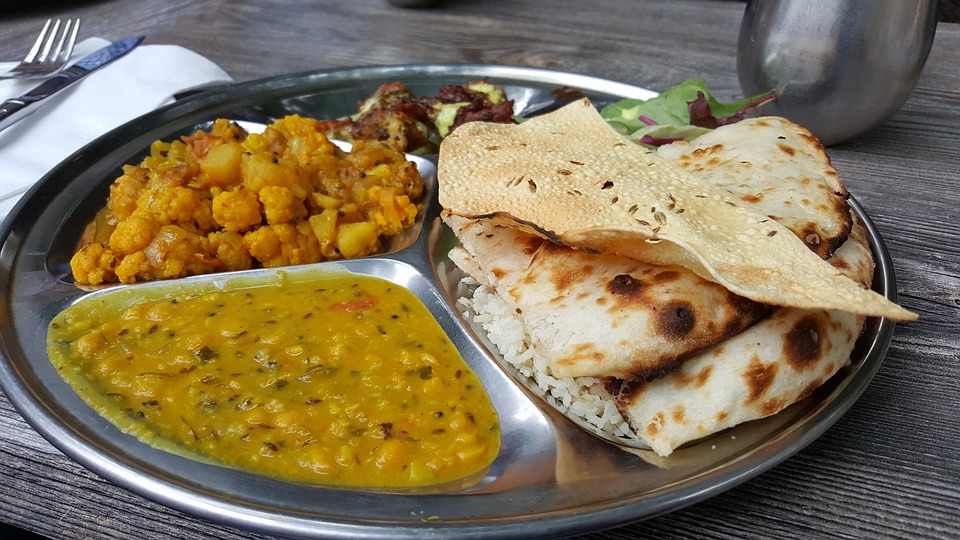 With 38% of the population being vegetarian, India is recognised as a vegetarian nation in the world.
After Buddhism and Jainism were introduced, which was approximately the sixth century BC, vegetarianism started to gain popularity in the area. The idea of ahimsa, which encourages respect and nonviolence in all forms of life, is present in both religions.
India also has one of the lowest meat consumption rates in the world. However, coastal nations like Kerala and West Bengal frequently consume meat. Communities like the Jain, Lingayat, Brahmin, and Vaishnav communities are strictly vegetarian.
18. Chenab Bridge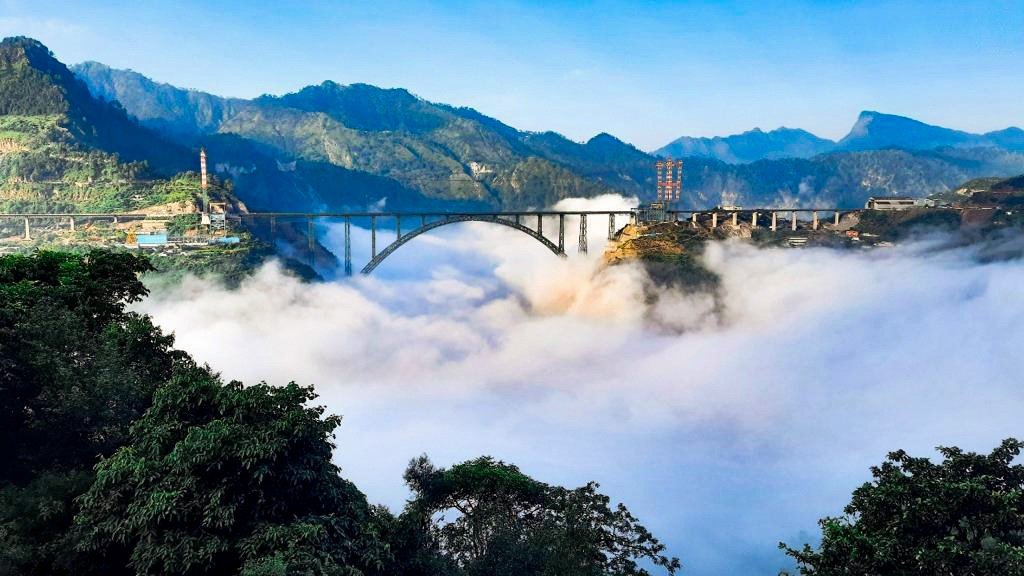 This is the highest rail bridge in the world. Located in the Reasi district of Jammu and Kashmir, India, the Chenab Rail Bridge connects Bakkal and Kauri and is made of steel and concrete. It is only 42 km from the main Reasi town. The bridge crosses the Chenab River at a height of 359 meters above the water.

This breathtaking bridge is part of the 272-km Udhampur-Srinagar-Baramulla rail link and is part of the government's initiative connecting Jammu with the Kashmir valley.
19. Milk Exporter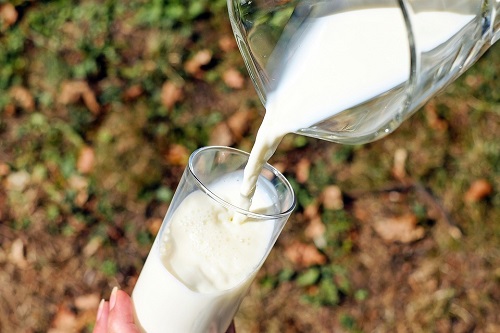 India is the world's largest producer of milk. However, even though India only exports a small number of dairy products to a few nations, liquid (raw) milk has not yet been able to get access to the world market.
20. Dry Red Chilli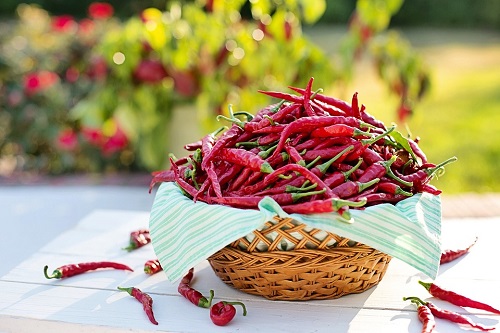 With a 36% global chilli output share, India is the world's top producer of spices. With a 57% share of the nation's total production, Andhra Pradesh leads all other states in the production of chillies. It makes up around 26% of the entire area covered by chillies.

India is the world's top producer of chillies, followed by China. Two significant commercial characteristics of Indian chilli are thought to be legendary worldwide: their colour and their degree of pungency. Due to the pigment, several cultivars are well known for their distinctive red colour. Other quality parameters of chilli include length, width, and skin-thickness
Did you know that the most famous type of Indian red chilli is one called Bhut Jolokia, or the ghost pepper? It was once named the hottest red chilli variety!
21. Banasthali Vidyapith – The World's Largest Residential University for Women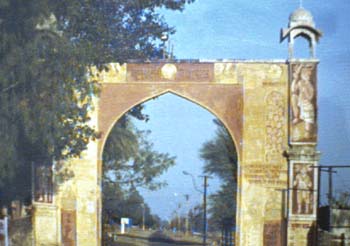 This is another one of those amazing yet unknown facts about India. This is truly one of its kind in the world.
Established in 1935, Banasthali Vidyapithis the world's largest residential university for women. The university offers integrated programmes from the primary to the Ph.D. level.
Hiralal Shastri and Ratan Shastri, two educationists and liberation warriors, created Banasthali Vidyapith in 1935. In 1983, the university was designated as a "Deemed University." In the fields of mathematics, science, management, business, the arts, engineering, aviation, education, design, law, and journalism, the institution offers 18 undergraduate programmes.

All programmes last three years, with the exception of the BA LLB, which is five years, the Bachelor of Technology (B.Tech), which is four years, and the Bachelor of Education (B.Ed), which lasts two years.
And here's another amazing fact – the university has its own flying club where it trains women pilots!
22. Serum Institute of India (SII)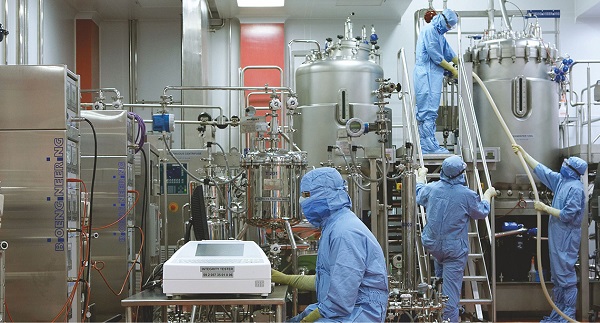 Based in Pune, the Serum Institute of India (SII) is a biotechnology and pharmaceutical company.
It produces more vaccinations than any other country in the world. It is a part of the Cyrus Poonawalla Group and was established by him in 1966.

As of 2020, the company generated over 1.5 billion doses of vaccinations annually, making it the largest vaccine producer in the world by that metric. Products created include the poliomyelitis vaccine Poliovac, the tuberculosis vaccine Tubervac (BCG), and various immunizations for the children's vaccination regimen.
23. Fastest-Built Highway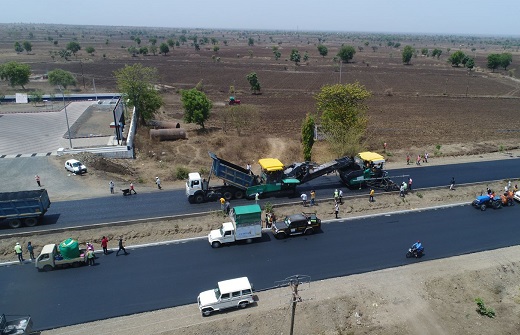 In Maharashtra's Amravati and Akola districts, state-owned NHAI set a world record for constructing the longest highway stretch between the two towns covering 75 kilometers in 105 hours and 33 minutes.

Prior to this, Doha, Qatar, in February 2019, broke the Guinness World Record for the longest continuously built bitumen by building 25.275 kilometers in ten days. The section of NH 53 that runs between Amravati and Akola connects major cities including Kolkata, Raipur, Nagpur, and Surat.
24. Highest Statue in the World – The Statue of Unity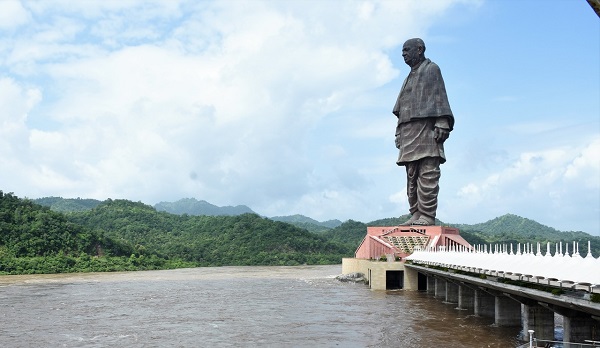 With a height of 182 metres, the Statue of Unity in Gujarat, India, holds the record for being the highest statue in the world.
It features Indian statesman and freedom campaigner Sardar Vallabhbhai Patel, a supporter of Mahatma Gandhi who served as independent India's first deputy Prime Minister and Home Minister and who is popularly known as the Iron Man of India.
There are five general zones on the Statue of Unity, three of which are open to the public. These areas include a memorial garden and museum, an area for exhibits, and a viewing room with space for 200 people at once. This viewing gallery, which is 153 metres high, provides a breathtaking view of the Satpura and Vindhya mountain ranges, the Sardar Sarovar Dam, and its reservoir.
25. Wettest Place In The World – Mawsynram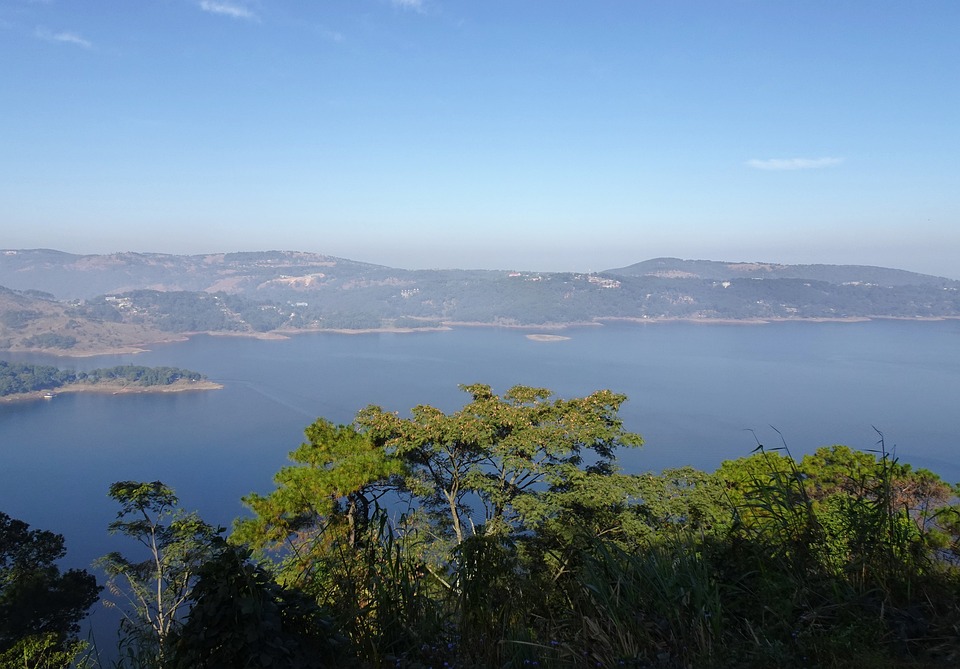 The most precipitation falls at Mawsynram, which is in the state of Meghalaya in India. According to the Guinness Book of World Records, Mawsynram got 26,000 millimeters (1,000 in) of rain in 1985, making it the wettest place on Earth with an average yearly rainfall of 11,872 millimeters (467.4 in). It is located in Meghalaya.
Unknown Facts About Indian History
India has a rich history and is one of the oldest civilizations in the world. It is also the place where many religions originated. Take, for instance, Jainism and Buddhism – which were established in 600 and 500 B.C., respectively.
The second-largest religion in the world and in India is Islam. More than 300,000 refugees who fled religious and political persecution in Afghanistan, Bangladesh, Sri Lanka, Tibet, Bhutan, and other countries found sanctuary in India.
Here are some more historical facts you may or may not know

1. Dalai Lama: The exiled spiritual head of the Tibetan Buddhists, His Holiness the Dalai Lama, governs his administration from Dharamshala in northern India.

2. Martial arts originated in India and were subsequently brought to Asia by Buddhist missionaries. Yoga has been practiced for more than 5000 years and has its roots in India.

3. Shaniwar Wada, a great palace in the city of Pune, is another place that has a rich history. It was built by Bajirao 1, who was the 7th Peshwa (leader/Prime Minister) of the Maratha Empire. The palace has many legends, one of which is the fact that it is haunted by the spirit of the 10th Peshwa, Nayaran Rao, who was killed there by his uncle. It is one of the most popular tourist attractions in Pune – you can see the ruins of the fort's five doorways – Delhi Darwaza, Khidki Darwaza, Ganesh Darwaza, Narayan Darwaza, and Mastani Darwaza.
4. Ancient University in Taxila – this was an ancient Indian university that was situated in the city of Taxila which lies in modern-day Pakistani, close to the banks of the Indus River. The Ramayana claims that Bharata, Rama's younger stepbrother and the son of Kaikeyi, created the city of Takail. It is considered to be one of the oldest universities in the world.I
India is a big county with a rich cultural heritage and it's impossible to list all facts here. There are still unknown facts about India that have not been mentioned here.
Did you know that….
Freddie Mercury had Indian roots. The parents of Freddie Mercury, the lead singer of the famous band, Queen, were Parsis from Western India. His father was Farrokh Bulsara and came from the Gujarati city of Bulsar, which is today known as Valsad. At the age of eight, Freddie Mercury moved to Panchgani, then known as Bombay, India to attend St. Peter's School, an all-boys boarding school.

He acquired the nickname "Freddie" in this specific boarding school. Freddie and his four pals started "The Hectics," a school band when they were 12 years old. They sang songs by famous rock and roll musicians like Cliff Richard. The quiet yet gifted Mercury garnered recognition for his musical ability and a general preference for all things artistic.
The word Shampoo comes from India. As early as the 1500s, ancient Indians used pulp from a fruit called soapberries along with certain herbs and hibiscus blossoms as Champo (Sanskrit word for massage). At that point, British colonial traders learned of it and brought the practice of shampooing hair to Europe.
Hope you learned something new today! If you know an unknown fact about India, so tell us in the comments!
---
You May Also Like:

Fun Facts About the Red Fort
Facts and History of Kabaddi Game
Facts and History of the Chess Game

---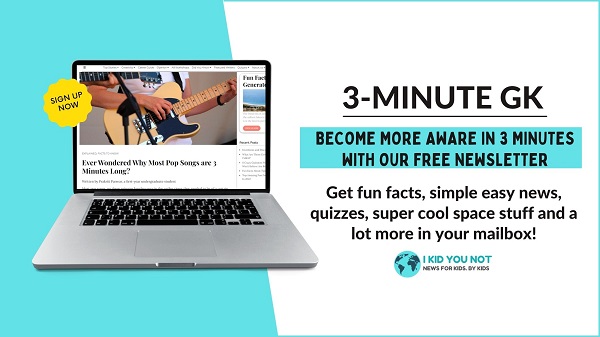 Better Your Child's G.K. In 3 Minutes – Get This Free Newsletter
Get fun facts, simple and easy news, quizzes, and lots of other interesting things to read in your mailbox – for free! It's what we call GK-on-the-go!
I Kid You Not now has a large readership across India and also parts of the world. If you want to write for us, you can submit your story here. You can also apply to become a news anchor. Apply here