Adidas Loses "Three Stripes/Four Stripes" Trademark Infringement Suit
Written by Sthitee Mohanty
Adidas argued that Browne could not use stripes in his designs since Adidas has trademarked a three-stripe pattern for all its products
---
Written by Sthitee Mohanty
The New York Jury sided with luxury brand owner Thom Browne in the lawsuit filed in 2021.
German multinational sportswear designer Adidas lost a trademark infringement lawsuit against luxury brand designer Thom Browne.
What this is about
Adidas had filed a case against a fashion brand named Thom Browne that used four stripes in its clothing, saying that it looked very similar to its three stripes and should not be allowed to do so.
What's wrong with using four stripes?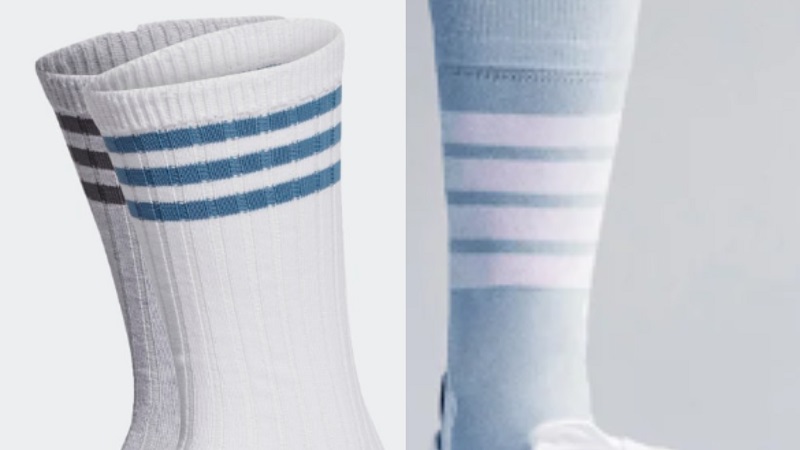 Adidas argued that Browne could not use stripes in his designs since Adidas has trademarked a three-stripe pattern for all its products (read below on what a trademark is).
But, the New York jury sided with Browne, making Adidas lose its case.
A long "stripe" battle
While Adidas filed the lawsuit against Browne in 2021, the issue has been going on for 15 years.
In 2007, Adidas asked Browne to stop using a three-stripe design, claiming it as their trademark. Browne agreed and added another stripe, making it a four-stripe design.
Speculators claim that Browne's rising fame made the German multinational corporation file a trademark infringement lawsuit against his design in 2021.
Adidas wanted a settlement of 7.8 million dollars, but a New York jury sided with Browne. Browne thus won the case.
Documents used in the case show that Adidas has launched more than 90 court battles and signed more than 200 settlement agreements since 2008 related to its trademark.
What is a trademark?
A trademark, often symbols or words, is legally registered or commonly used to represent a company and its products. It distinguishes a company's goods or services from what other companies offer.
There are different types of trademarks– registered, unregistered, etc.
Only its parent company can exclusively use a registered trademark. It is considered the company's intellectual property.
Adidas has trademarked the three-stripe pattern.
When can a trademark infringement lawsuit be filed?
A registered trademark is infringed upon when an individual uses it without authorization from the trademark owner.
If the mark used is deceptively similar to the registered trademark, that allows for a trademark infringement suit too.
Such unregulated use leads to consumer confusion regarding product origin.
Most courts use eight factors to decide such cases: the similarity of the conflicting designations; the similarity between the two companies products or services; the strength of the plaintiff's mark; the marketing channels used; the degree of care exercised in consumer choice; the defendant's intent in selecting its mark; evidence of actual confusion; and the likelihood of product lines expansion.
Who is Thom Browne?
Thom Browne is the designer-owner of the luxury brand Thom Browne Inc. The brand sells at 300 locations worldwide.
Thom Browne Inc. does not predominantly manufacture sportswear. They create high-end products for wealthy clients.
In 2019, the brand designed Cardi B's 2019 Met Gala outfit.
Stripes frequently feature in a lot of their designs.
Browne's designs vs Adidas' designs
Adidas' designs bear its trademark three-stripe pattern.
Browne's designs frequently use four stripes. The four horizontal stripes parallelly encircle the arm of a blazer or the end of a sock.
Browne's lawyers mentioned that stripes are frequently used in many fashion designs. Browne's striped clothes would hardly lead to a consumer being confused about the brand.
Browne Inc. does not target the same market Adidas does, nor does it share the same consumer base.
---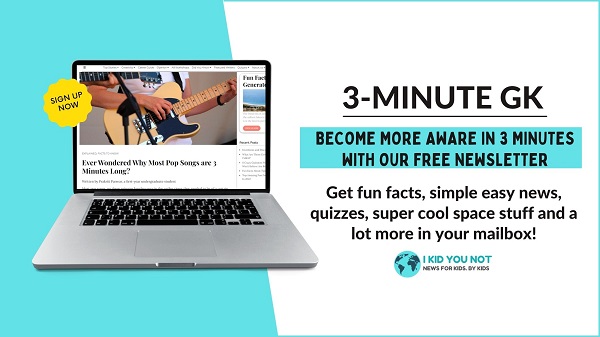 Better Your Child's G.K. In 3 Minutes – Get This Free Newsletter
Get fun facts, simple and easy news, quizzes, and lots of other interesting things to read in your mailbox – for free! It's what we call GK-on-the-go!
I Kid You Not now has a large readership across India and also parts of the world. If you want to write for us, you can submit your story here. You can also apply to become a news anchor. Apply here