Dussehra Celebrations in Different Parts of India
Written by Naina Singh, a grade 6 student.
How is Dussehra celebrated in different parts of India?
---
Written by Naina Singh, a grade 6 student (written in 2020)
We all know that Dussehra marks the day that Rama defeats Ravana. It signifies good over evil, and is considered an auspicious day. Chances are that you've been to a Ramlila – a graphic celebration of good over evil, in which the Ramayana is re-enacted, and in the end, a big Ravana is filled with firecrackers and burnt.
Though a lot of people celebrate it this way, did you know that Dussehra is celebrated differently in different parts of India?
Let's see a few..
Kolkata Durga Puja
Though Durga Puja is celebrated all around India, it is celebrated with great enthusiasm and is the most important festival in Kolkata. Durga Puja marks the victory of goddess Durga over a demon, Mahishasur. While it has the same significance as the story of Rama and Ravana, it is a different story. As part of the celebrations, many people put in a lot of time and effort to create beautiful Pandals. Pandals are places where handmade idols of Durga are showcased. This is a creative tradition, and Pandals are in plenty in Kolkata. This year, the coronavirus has not stopped people from making pandals but has given them some creativity. You can find some pictures of their special pandals (with added coronavirus elements) here.
Kerala Vijayadashami
In Kerala, Dussehra is also called Vijayadashami. It is considered a day of enlightenment, and the day to initiate knowledge. Children are first introduced to the world of letters on this day, which is called Vidyarambham. Many children all around Kerala write their first alphabet with their fingers, guided by elders in rice or sand that are spread on a platter.
They worship Saraswati, the goddess of wisdom and learning. After worshiping goddess Saraswati, people in Kerala read books. Before the actual day of Vijayadashami, there is a nine-day lead-up, called Navaratri. Navaratri is celebrated nationwide, but in Kerala, during these nine days, they worship nine forms of Goddess Shakti/Devi. On the last three days of Navaratri, Ashtami, Navami, and Vijayadashami Goddess Saraswati is worshiped. Read more about Kerala's Vijayadashami here.
Vijay Dashmi in Kullu Manali
Kullu Dussehra is renowned for its festivities and is one of the most popular events in Himachal Pradesh. People from all over the world come to witness this event. It starts on Vijaya Dashmi and goes on for seven days.
On Dusshera day, thousands of people gather to pay respect to Lord Raghunath. There's music and dancing, as the statue of Lord Raghunath is installed on a chariot, that goes through the town.
The rest of the week is spent in devotion and celebration of good over evil. On the last day of the festival, the chariot is brought by the banks of Beas River where an effigy of Ravana is burnt.
This year, of course, will be different. However, we must still be good in our actions and remember that hard work and honesty is the best path to tread in life.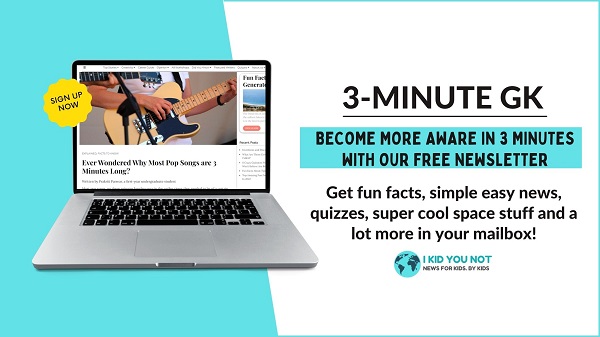 Better Your Child's G.K. In 3 Minutes – Get This Free Newsletter
Get fun facts, simple and easy news, quizzes, and lots of other interesting things to read in your mailbox – for free! It's what we call GK-on-the-go!
I Kid You Not now has a large readership across India and also parts of the world. If you want to write for us, you can submit your story here. You can also apply to become a news anchor. Apply here