Sudan's Political Turmoil Explained
Written by Vedika Pathania, a second-year journalism student
On the 2nd of January, 2022, Sudan's civilian Prime Minister, Abdalla Hamdok, resigned, further destabilising the country…
---
Written by Vedika Pathania, a second-year journalism student
On the 2nd of January, 2022, Sudan's civilian Prime Minister, Abdalla Hamdok, resigned, further destabilising the country. The move adds to the uncertainties surrounding Sudan's political future and the transition to elections since long-serving president Omar al-Bashir was deposed in 2019. To understand the turmoil, current situations, and conflicts, we need to first look into the origin of the issue.
First, where's Sudan?

It's a country in Northeast Africa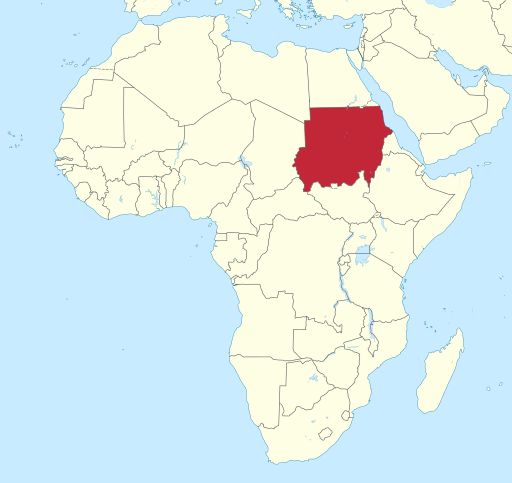 Image Source: https://upload.wikimedia.org/wikipedia/commons/7/7f/Sudan_in_Africa_%28undisputed%29_%28-mini_map_-rivers%29.svg
TUBS, CC BY-SA 3.0 https://creativecommons.org/licenses/by-sa/3.0, via Wikimedia Commons
How and why did it all start?
Sudanese unrest dates back to December 2018, when President Bashir's administration adopted emergency austerity measures to avoid economic collapse.
(An austerity measure is a strict economic policy implemented by a government to reduce government spending and public debt)
Bread and fuel subsidy cuts triggered protests in the east about living conditions, and the rage extended to Khartoum, the capital. The demonstrations grew to include calls for Mr. Bashir's and his government's departure. Mr. Bashir had been in power for 30 years.
On April 6, 2019, activists filled the square in front of the military headquarters, demanding that the army remove the president. The president was overthrown five days later, according to the military.
Who took control in 2019?
On April 11, 2019, a council of generals took authority, although it struggled to restore normalcy to the country. Lt-Gen Abdel Fattah Abdelrahman Burhan led the seven-member Transitional Military Council (TMC). According to the council, it was necessary to be in command to maintain order and security. In Sudan, however, the army is not a united force. Paramilitary organisations and different Islamist factions hold some influence. TMC, on the other hand, was soon rejected by demonstrators, who accused the military of staging a "coup."
What happened on June 3rd, 2019?
The SPA (Sudanese Professionals Association) – a collaboration of doctors, health workers, and lawyers, emerged as the opposition and took over the protests. Demonstrators stayed put outside the military's headquarters when it assumed control in April, demanding that it hand over power to a civilian administration.
The TMC claimed that the protest camp had become a national security threat. Security personnel attacked the sit-in in the early hours of June 3, firing on demonstrators, injuring them, and setting fire to their tents.
What happened after?
The opposition group cut ties with the TMC and called for a civil disobedience campaign. Since then, the military and demonstrators struck various agreements outlining the terms of a power-sharing system, with each side attempting to overcome distrust and forge a cooperative partnership.
They signed a constitutional statement on August 4 that laid the groundwork for creating a transitional government. They decided that the power-sharing arrangement would run for 39 months, after which elections would be conducted.
This is where Abdallah Hamdok comes in
Sudan's major civilian coalition in 2019 was known as the Forces of Freedom and Change. They regarded Hamdok as the person who might assist the country's transition to democracy as part of a power-sharing agreement with the generals who deposed al-Bashir after months of widespread unrest. Military and civilian officials in charge of the transition, on the other hand, were at odds, with tensions frequently escalating. The military, commanded by General Abdul Fatah al-Burhan, placed Hamdok under house arrest and imprisoned members of his government on October 25, 2021. Elections would be conducted in July 2023, according to the military. Many Sudanese perceived the decision as a betrayal of their revolt and protested across the country. As a part of a deal, he was reinstated. Still, anti-military demonstrations raged across the country. The crowds rejected Mr. Hamdok's military agreement and demanded that the Generals transfer power to a civilian government.
This brings us to what is happening today.
Since late 2018, when large protests erupted, the military has done everything to safeguard its privileges. The military is currently in a difficult spot because the civil-military relationship is already strained.
What is next for Sudan?
The Generals would be under pressure to appoint a new civilian government now that Mr. Hamdok resigned. If the protesters rejected Mr. Hamdok as their prime minister, it is very unlikely that they would accept whoever the military appoints next. Moreover, what is important to note is that this political crisis is occurring at a time when Sudan is experiencing a severe economic downturn. In 2022, the UN predicts that at least a third of the country's 43 million inhabitants will require humanitarian aid. Sudan is in dire need of a stable, responsive administration that can solve the country's numerous challenges promptly and responsibly.
I Kid You Not now has a large readership across India and also parts of the world. If you want to write for us, you can submit your story here. You can also apply to become a news anchor. Apply here