What is Earth Day
Written by Madhav Bahl, a grade 10 student
Earth Day was started in April 1970 and has been celebrated ever since. It was marked as a symbolic gesture to commemorate the National Environmental Policy ACT (NEPA)
---
Written by Madhav Bahl, a grade 10 student
As humans we should think of every day as a day to give back to nature but we have chosen one particular one for this occasion.
Earth Day was started in April 1970 and has been celebrated ever since. It was marked as a symbolic gesture to commemorate the National Environmental Policy ACT (NEPA) that was launched on 1st January 1970.This tradition was started by the US government by Senator Gaylord Nelson.
This was to start work for the betterment of the planet. The first Earth Day included millions of Americans celebrating the Earth and also spreading awareness that the Earth has limited resources.
Rallies were held in many American cities and many political leaders and celebrities were also involved. In the ten years after the first Earth Day Celebration more than 12 acts to prevent extortion.
Earth Day stayed as a bargaining point for new laws for the next 20 years. Earth Day celebration went global in 1990 as more than 200 million people started participating.
This number increased and the next big addition started in 2000 as Earth Day started focusing on clean energy and had 184 countries and many environmental groups participating. In the 21st century various environmental treaties were made
Now more than a billion people celebrate Earth Day and that number will only continue to grow. While this number is impressive it is still less than the amount of people that saw the FIFA World Cup in 2018. This fact shows how we need to continue to work for our planet and truly work towards its betterment as every single's persons push matters.
---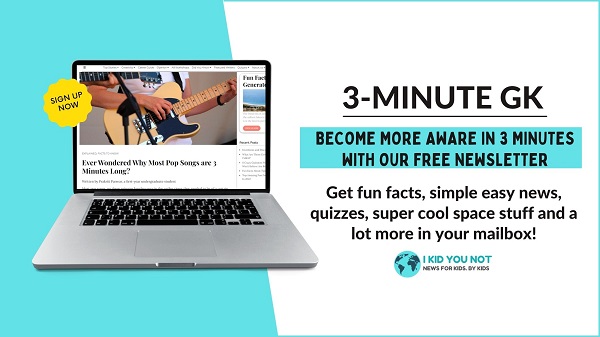 Better Your Child's G.K. In 3 Minutes – Get This Free Newsletter
Get fun facts, simple and easy news, quizzes, and lots of other interesting things to read in your mailbox – for free! It's what we call GK-on-the-go!
I Kid You Not now has a large readership across India and also parts of the world. If you want to write for us, you can submit your story here. You can also apply to become a news anchor. Apply here