Who Is Elizabeth Holmes? Why Is She In Prison?
Article By Serene Joshua, contributing writer
Find out why she is serving a 11 year prison sentence
---
Article By Serene Joshua, contributing writer

Once hailed as the next Steve Jobs, this is the story of former Theranos CEO Elizabeth Holmes – who started her 11-year prison sentence on the the 30th of May 2023.
What did Elizabeth Holmes do and why was she sent to prison? Here's the story of her dramatic rise and fall.
Who is Elizabeth Holmes – a quick look
Elizabeth Holmes is the former CEO of Theranos (from 2003 to 2018) – a bio tech company that claimed to have revolutionized blood testing.
The company was once valued at $9 billion.
Holmes was 19 when she started the company and raised millions of dollars in investments.
The claims were found to be false. The technology did not exist and Holmes hid that fact and also financial details from the investors.
Holmes was charged with felonies in 2018 and found guilty of four counts of investment fraud in January 2022.
A mother of two young children, she is now serving a 11 year sentence.
What was Theranos?
Theranos was a health technology start up that claimed to have developed a revolutionary method of testing for diseases from a single drop of blood.
It was founded in 2003 by Elizabeth Holmes, who was 19 at the time.
The aim of Theranos was to make blood testing easy and efficient so that every individual can have their own blood testing kits at home and read the results easily and quickly, with a drop of blood.
However, the technology didn't work and came up with inaccurate results. By 2016, the claims became more serious and her net worth decreased rapidly. The investors filed charges against her. She was convicted of fraud in January 2022.
Holmes gave birth to two children – one in 2021 and the other in February 2023.
About Elizabeth Homes
Elizabeth Holmes was born on February 3rd, 1984 to a U.S. government aid worker and a congressional committee worker in Washington DC.
Her family was well off and one of her ancestors founded Fleischmann's Yeast Company, a leading companies in the US at its time.
In school, she was interested in programming and is said to have sold software to Chinese universities.
Later on, she went on to pursue her undergraduate degree in chemical engineering from the prestigious Stanford University.
After her first year at Stanford, during the summer break, she went to the Genome Institute of Singapore, where she worked on a tool that detects the presence of the SARS virus in the body. This is where her interest in medical technology started to develop.
She dropped out of Stanford in the second year at 19 years old, to start her own company, then called Real-Time Cures, in 2003. It claimed to make testing less invasive and more efficient.
What was Theranos?
Now widely known as the Theranos scandal, at one time this company was valued at almost $10 billion!
The aim of Theranos was to make blood testing for various diseases, including diabetes, easy and efficient – with a single drop of blood. Holmes described this invention as "A little teeny needle that pulls a little teeny drop of blood".
From the establishment of Theranos in 2003, up until 2014. Elizabeth Holmes started to develop and grow the company by using funding from various investors.
In 2013, a well known US pharmacy, Walgreens, announced that it had partnered with Theranos to bring their products into Walgreens pharmacies across the country.
In 2014, the company produced its first production – a laboratory testing process that they claimed can run over 1000 medical tests by using just a few drops of blood.
In the same year, Theranos produced more than 200 diagnostic tests and these operated with a certification from the US in almost every state in the country.
This was revolutionary and Holmes became the world's youngest self-made woman billionaire in 2014. Her net worth was estimated at $4.5 billion by Forbes in 2015.
But, all that collapsed….
What went wrong with Theranos- a look at the timeline
Here's a look at the rise and fall of Theranos:
2003 – Holmes drops out of Stanford and founds a company called Real-Time Cures, later renamed to Theranos.
Holmes was 19 years old at the time and wanted to revolutionize diagnostic testing.
2004 – Theranos gets investments, raising over $6 million from investors. It is valued at $30 million.
2009 – Ramesh Sunny Balwani takes over as COO – Chief Operating Officer
2010 – Theranos raises a second round of funding – $45 million in funding. Is now valued at $1 billion.
2012 – The company moves Silicon Valley – in Palo Alto, California.
2013 – Theranos enters into a partnership with Walgreens, a large chain of pharmacies in the US. The company promotes its innovative technology, which claims to test for a wide range of diseases with a single drop of blood. The machine for this is called the Edison.
2014 – Theranos is valued at almost $10 billion. Forbes names Holmes a billionaire.
February 2015 – First sign of trouble begins – an article in a prestigious medical journal questions the technology and says that Theranos had not published any of its research in journals.
October 2015 – It is revealed that the technology is used for only a few tests. People start to doubt its accuracy. It is found that Theranos used unapproved devices for testing.
January 2016 – A report by the U.S. Centers for Medicare & Medicaid Services (CMS) shows that the equipment and the facilities at Theranos failed quality-control standards.
June 2016 – Walgreens ends its partnership with the company.
October 2016 – Theranos is sued for fraud. Investors say that Holmes lied about its technology to get investment (this was settled later).
March 2018 – Holmes and Balwani are charged with securities fraud by the U.S. Securities and Exchange Commission.
June 2018 – Holmes and Balwani are indicted on criminal fraud charges.
September 2018 – Theranos makes an announcement that it will stop operations and dissolve.
August 2021 – Holmes gives birth to her first child.
September 2021 – The trial against Holmes and Balwani begins.
Jan. 3, 2022 – Holmes and Balwani are convicted on charges of defrauding investors. She then gets a 11-year sentence and they are ordered to pay $452 million to investors.
What's happening now?
On May 30, 2023, Elizabeth Holmes began serving her 11-year prison sentence.
Who are some other people involved in the case?
Ramesh Balwani
Ramesh Balwani was Theranos' President and Chief Operating Officer (COO) from 2009 until its dissolution in 2016. In 2018, he was accused of federal offenses such as conspiracy to commit wire fraud and wire fraud.
His involvement began when Theranos' board sought a more qualified candidate to succeed Holmes as CEO in 2008. She was able to persuade the board to let her stay, because she promised to hire Balwani, who she claimed would help the company.
After the company's financial resources nearly ran out, Balwani ended up providing Theranos with a personal loan of between $12 and $14 million, and he was appointed as Holmes' right-hand man.
In June 2018, Balwani was indicted on nine counts of wire fraud and two counts of conspiracy to commit wire fraud. Holmes was indicted on the same charges.
He is currently facing a 13-year prison sentence for his crimes.
Tyler Schultz
Tyler Shultz is the grandson of former United States Secretary of State and Theranos board member George Shultz. He was one of the major people to expose Theranos for its unethical practices.
After graduating from Stanford University in 2013, Shultz joined Theranos. However, while working there he noticed many concerns with the way in which testing was done and the products of Theranos.
He gave information to a reporter looking into Theranos, which ultimately helped expose the business's dishonest business practices.
Tyler Shultz left Theranos in 2015 and voiced his concerns to regulatory bodies such as the Centres for Medicare and Medicaid Services (CMS) and the U.S. Food and Drug Administration (FDA).
Erika Cheung
Cheung began working as a lab assistant at Theranos in 2013 and Cheung was already identifying significant faults within a month of starting at the company, so it didn't take her long to find the major issues in Holmes' multibillion-dollar empire.
Together, Erika Cheung and Tyler Schultz revealed to John Carreyrou at The Wall Street Journal the truth that was starting to surface.
Cheung now has changed her focus from working in medical research to technology, innovation, and "empowering low-income communities".
John Carreyrou
Theranos was the subject of a series of investigative articles by Carreyrou in late 2015 that questioned the company's claim to be able to run a variety of lab tests from a tiny sample of blood from a finger prick.
It was to him that Erika Cheung and Tyler Schultz went to regarding the events and false activities of Theranos.
Bad Blood: Secrets and Lies at a Silicon Valley Startup, Carreyrou's book -length exposition of the subject, was released in May 2018. Theranos-related documentary The Inventor: Out for Blood in Silicon Valley also prominently highlights Carreyrou.
The trial of Elizabeth Holmes was covered in a podcast by Carreyrou titled "Bad Blood: The Final Chapter" in 2021.
Hope you now have answers to questions like – who is Elizabeth Holmes CEO of Theranos, or what she did wrong and what was once a question on everyone's mins – Elizbeth Holmes net worth. Worth billions, she's now in prison.
---
Headline image: Tali Mackay at English Wikipedia, CC BY-SA 4.0 https://creativecommons.org/licenses/by-sa/4.0, via Wikimedia Commons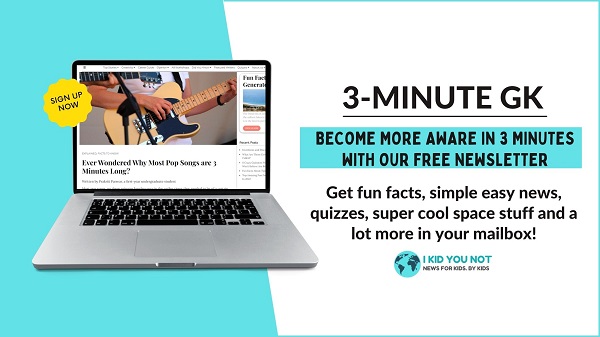 Better Your Child's G.K. In 3 Minutes – Get This Free Newsletter
Get fun facts, simple and easy news, quizzes, and lots of other interesting things to read in your mailbox – for free! It's what we call GK-on-the-go!
I Kid You Not now has a large readership across India and also parts of the world. If you want to write for us, you can submit your story here. You can also apply to become a news anchor. Apply here