Why Are Some Southern States Opposing AMUL?
Written by Sthitee Mohanty, senior writer.
Amul made an announcement on Twitter saying it's all set to make an entry into the Karnataka milk market.
---
Written by Sthitee Mohanty, senior writer
The gist
Karnataka and other southern states are rallying against the entry of AMUL in their milk market, fearing threat to local brands like Nandini
Amul tweeted its entry to the Bengaluru milk market on Twitter
Nandini milk brand, coming under KMF, believed to be threatened by Amul's entry
Amul has yet not entered Karnataka's fresh milk market
The issue has turned political as Congress and BJP clash over it
As state assembly elections for Karnataka grow nearer (scheduled for May 2023), the conflict between AMUL and Nandini grows political.
What's happening?
The milk brand Amul, which comes under the Gujarat Cooperative Milk Marketing Federation (GCMMF), made an announcement on Twitter saying it's all set to make an entry into the Karnataka milk market.
It released its plans on 5 April, with a launch plan in Bengaluru first.
This entry has been facing a backlash from locals due to the presence of the Nandini milk brand, which comes under the dairy company Karnataka Milk Federation (KMF).
What did the tweet say?
Dated 5 April, Amul's tweet stated that it would start selling fresh milk and other products in Bengaluru soon. It wrote, "A new wave of freshness with milk and curd is coming to Bengaluru. More information coming soon" (Amul's tweet linked above)
Immediate social media flak began against Amul by locals who showed clear support for the brand Nandini.
Hashtags like #savenandini and #GoBackAmul have started trending.
What is Amul?
Anand Milk Union Limited, popularly known as Amul, is a dairy company owned by the state of Gujarat, India.
Milk production and consumption increased immensely once Amul was established in 1946, spearheading the Indian White Revolution. It started off as a network of dairy cooperatives involving the farmers of Gujarat.
Now Amul sells a daily procurement of 26.3 million liters of milk and other products in India and abroad. It mostly sells its products in North India, while being the largest dairy product exporter in India.
What is Nandini?
The Karnataka Milk Federation started the dairy co-operative movement in Karnataka by launching Nandini. It dominates the South Indian dairy market now.
Currently, Nandini has 14 milk unions under it and produces more than 8.4 million liters of milk.
What is a dairy cooperative?
A dairy cooperative is a network of dairy farmers that come together to produce and market milk and other products by themselves.
A dairy cooperative's main aim is to benefit its members by protecting them from the exploitation of middlemen and others.
Members can determine the methods of selling their products and accessing the market profits from said selling. The dairy farmers are able to interact stably with the market.
What are the repercussions of Nandini vs Amul?
The fear is that the dairy farmers of Karnataka will be adversely affected by the entry of Amul into the Karnataka milk market. Amul may "destroy" homegrown Nandini.
Amul has already been selling specific milk products in Bengaluru since 2015. The company plans to enter the e-commerce sector after having observed increasing interest in its products.
Experts rubbish this claim of "destroying" Nandini for the brand already has a strong local presence. It has an established reputation in Karnataka – Amul will have to build itself up.
Nandini dominates the fresh milk market whereas Amul has released only specific products like its buttermilk Amul Masti etc. Amul milk products are more expensive than Nandini milk products as well. Nandini also has a larger supply system in Karnataka as compared to Amul.
Advantages Nandini has over Amul in Karnataka
Steady local presence
Amul is more expensive than Nandini
Amul is yet to enter the fresh milk market in Karnataka
Nandini has a larger local supply system
Hotels and other food producers in Karnataka have shown support for Nandini
As another protest, Bengaluru hotels have refused to use Amul products to support Nandini.
The mostly market conflict has become political due to the nearing state assembly elections of Karnataka. Congress and BJP are the main political players involved.
Karnataka CM Badavaraj Bommai has declared Nandini a national brand, under no threat from Amul. He has accused Congress of unnecessary politicization of this issue.
Have there been any other such "milk wars"?
This is not the first time that conflict has arisen in the Indian dairy market. In 2014, Punjab was hostile to Amul's entry into its dairy market. It felt that its indigenous brand Verka would be threatened,
In the international dairy market, Russia has always imposed dairy sanctions on its rival countries. In 2009, an entire trade conflict arose between Russia and Belarus – dairy products were a part of this. Currently, Ukraine suffers from Russia's sanctions and restrictions on dairy production and export.
---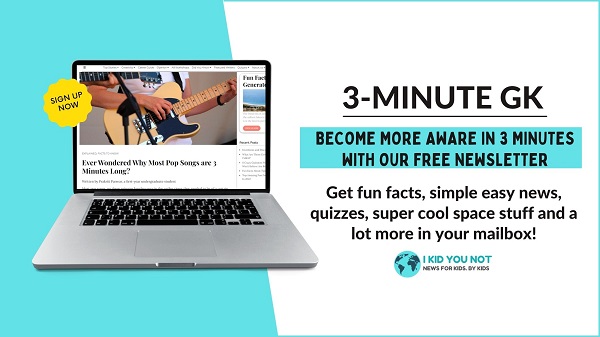 Better Your Child's G.K. In 3 Minutes – Get This Free Newsletter
Get fun facts, simple and easy news, quizzes, and lots of other interesting things to read in your mailbox – for free! It's what we call GK-on-the-go!
I Kid You Not now has a large readership across India and also parts of the world. If you want to write for us, you can submit your story here. You can also apply to become a news anchor. Apply here

Headline image: By Amul via Wikipedia