What Is the INS Vikrant? Explained Simply
I Kid You Not explains, simply.
INS Vikrant is India's first, Indian-made aircraft carrier. It's the largest warship to have ever been built in India.
---
I Kid You Not explains, simply.

INS Vikrant is India's first, Indian-made aircraft carrier. It's been constructed by the Cochin Shipyard Limited for the Indian Navy.

The INS Vikrant, was commissioned (commissioned means – placed in active service) by Prime Minister Narendra Modi on the 2nd of September 2022.

The Prime Minister also unveiled the new Naval Ensign named Nishaan – (an ensign is a flag flown by a branch of the armed forces). The new ensign has removed symbols of the British, thus doing away with the colonial past.

Here's the new one: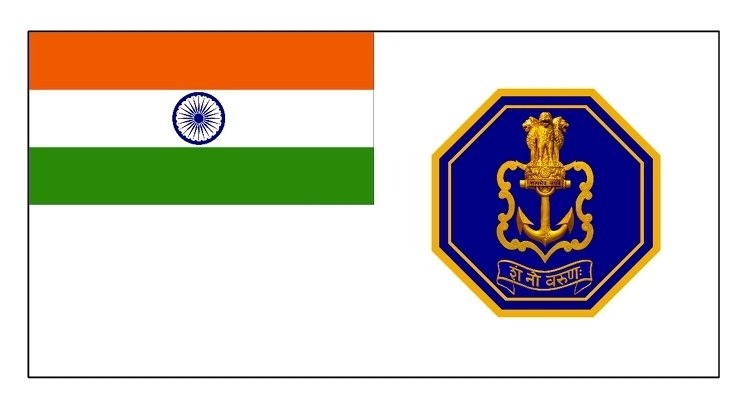 And, here's a video shared by the Prime Minister as he was on board the INS Vikrant…
What is INS Vikrant (quick bulleted summary)
Vikrant is the largest warship to have ever been built in India -it's as big as two football fields!
The first indigenously (made completely in the country) designed and built aircraft carrier for the Indian Navy.
Designed by the Navy's in-house Warship Design Bureau (WDB) and constructed by Cochin Shipyard Limited, Vikrant boasts state-of-the-art weapons and navigation and automation features.
Interesting features of INS Vikrant:
The flight deck is as big as 2 football fields
It shall have specialised cabins for women
It can hold up to 30 aircrafts
It can generate 88MW of electricity
The length of cables used on the carrier can cover the distance between Kochi and Kashi
Why the name – Vikrant

The name Vikrant is a tribute to India's first aircraft carrier, Vikrant, which means "courageous" in Sanskrit.
Also, the Aircraft Carrier is named after her India's first Aircraft Carrier, Vikrant, which had played a very important role in the 1971 war.
Why is this is a big deal?
The commissioning of the warship, christened marks a "historical milestone of realisation of Nation's commitment towards AatmaNirbharta" (self-reliance).

Now India will have two operational Aircraft Carriers.
Why is it important for India to have an aircraft carrier?
An aircraft carrier is one of the most important marine assets for any nation. It enhances a Navy's capability to travel far from its home shores to carry out air operations.
Many experts consider having an aircraft carrier as essential to be considered a "blue water" navy – that is, a navy that is strong and capable
An aircraft carrier generally leads as the capital ship ( most important ship) and is usually shielded by other marine vessels like submarines, destroyers etc.
I Kid You Not now has a large readership across India and also parts of the world. If you want to write for us, you can submit your story here. You can also apply to become a news anchor. Apply here
Better Your Child's G.K. In 3 Minutes – Get This Free Newsletter
Get fun facts, simple and easy news, quizzes, and lots of other interesting things to read in your mailbox – for free! It's what we call GK-on-the-go!
Sign up for our free newsletter here