Climate Change and Floods
Written by Madhav Bahl, a grade 11 student.
Western disturbance' cycles have changed over the last few years and this has mainly been due to climate change.
---
Written by Madhav Bahl, a grade 11 student.
This article is part of a series on climate change and its impact on India and the world

Over the last few years natural disasters have become stronger and more frequent. This has been due to continual unsustainable development to combat rising populations which has affected the whole world including the world's most populous country India.
India has one of the world's fastest growing populations and its continual urbanisation has played a significant role in the occurrence of natural disasters over the last three decades.
Why did floods happen in North India?
Western disturbances are an integral part of India's ecosystem without which India would have been a desert. Western disturbance cycles have changed over the last few years and this has mainly been due to climate change.
What are Western Disturbances?
Western disturbances are storms and wind currents that originate in the Mediterranean or Caspian Sea, which cause the non-monsoonal rainfall to take place in the northwest part of India. It gives snow to the Himalayas and supplies rainwater to the northern plains of India.

As the name suggests, western disturbances are storms that travel from the "western" to the eastern direction. It usually brings rainfall, snowfall and fog in northern India and Pakistan.
These are essential for maintaining glaciers which melt without rains in the winters. However, these storms can cause extreme weather events like floods, landslides, dust storms, cold waves etc. These are, what are called, extra-tropical storms
Climate change and Western Disturbances
Climate change has changed the temperature gradient of the hot tropical air to go lower and lower due to the El Nino and La Niña cycle.
As the world has been in the La Niña cycle for the last three years, Southern Oscillations' are nullified to a certain extent reducing the temperatures of tropical air.
The magnitude of Western Disturbances has changed due to the Northern Atlantic Oscillation as well which has reduced the frequency and intensity as it is in a negative phase due to a switching of high pressure and low pressure areas due to wind currents.
The Polar Jet Streams' route has also changed due to melting of ice caps and has started affecting the Subtropical Westerly Jet Stream. The Subtropical Westerlies have started moving to the North of the Himalayas in Winters leading to lack of rainfall in Winters and to the South in Summers leading to a chance of extreme rainfall.
Western Disturbances in the recent years
For the last three years, since 2020, the Western disturbances have been weak or delayed and this has changed the pattern of rains and increased temperature.
This year's February was the hottest in India for a long time with temperatures reaching almost 40 degrees Celsius in some parts, which is common only during summertime.
As there is a change in the pattern of Western Disturbances, they impact India in various negative ways. In their right they bring rainfall to maintain water flow but this year there was an interaction between the winds from monsoon and the Western Disturbance.
This interaction led to an overload due to the buildup of moisture and led to dense clouding and high precipitation rates as the moisture combined to produce extra rains.
This was also a cause of the 2013 floods in Northern India which led to the death of more than 6,000 people.
This phenomenon was at it again as Western Disturbances and Monsoon Winds clashed to cause heavy rains throughout North India. The lack of impact of the pre-monsoon Western Disturbances can be seen as there was a 10 percent rain deficiency at the end of June but that changed to an excess of rainfall throughout the country in July.
There were record days of rainfall in Chandigarh, Ambala, Delhi, Nangal and Ropar. There was heavy rain in Himachal Pradesh, Haryana and Punjab which led to water levels rising in all the rivers.
Himachal Pradesh recorded 103.8 mm rainfall between Saturday and Sunday morning which is 1,193% the normal of 8mm and Punjab recorded 57.5 a 1,151% excess for the day compared to its normal of 4.6 (Hindustan Times). This has led to a rise in the amount of rainfall from a 10 percent deficiency to 24 percent excess in the span of less than 2 weeks.
This rainfall combined with the lack of properinfrastructure and unsustainable development has led to India having floods at an unprecedented scale. It is a warning that we will need to be careful in the future to avoid heavy death tolls. Climate change has made it evident that more floods and natural disasters are on the way but proper planning is required to not exacerbate their magnitude.
Not only India, but other countries need to participate in this as the cycle of the wind flows has been due to constant tampering of the environment throughout the world.
---
This article is part of a series on climate change and its impact on India and the world. If you wish to write for I Kid You Not as well, you can submit an article or an idea here
---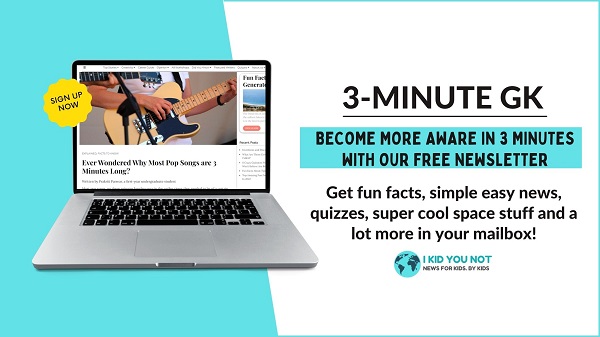 Better Your Child's G.K. In 3 Minutes – Get This Free Newsletter
Get fun facts, simple and easy news, quizzes, and lots of other interesting things to read in your mailbox – for free! It's what we call GK-on-the-go!