Facts about Elon Musk
Written by Prarthana Sheopuri. Managing Editor, I Kid You Not.
Did you know that Elon Musk is not originally an American? He was born in South Africa
---
He's always in the news and loves to be part of any debate! Let's get to know all about Elon Musk!
The world's richest man
Elon Musk is one of the richest people in the world. He's been on the No 1 richest list a few times, but that keeps changing. Not that it matters. Point is, he's very rich and has a net worth of $142 billion! (It was more earlier, but he lost some in the past months as stock of Tesla dipped)
Who is Elon Musk?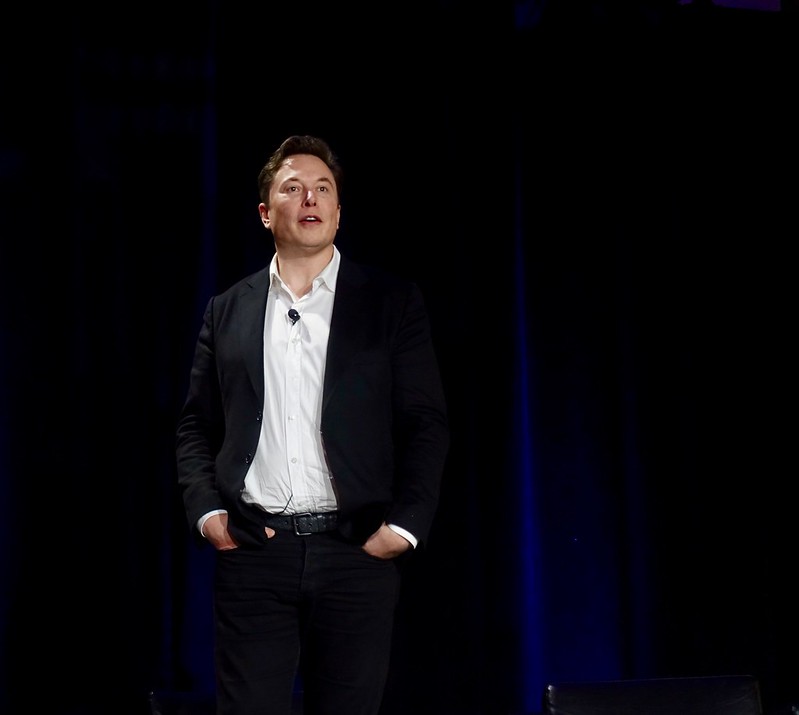 It's hard to define him in one sentence since he has founded and co-founded many companies and is also a well-known public figure, especially since he bought Twitter – an American social media company.
In a nutshell, Elon Musk is..
The co-founder and CEO of Tesla – a clean energy company that makes electric cars
The founder, CEO, and chief engineer of Space X – a space company that builds rockets
The founder of The Boring Company – an infrastructure and tunnel construction services company
Co-founder of Neuralink and OpenAl – the former is a neurotechnology company that develops implantable brain-computer interfaces and the latter is an artificial intelligence company
Most recently, he's the owner and CEO of Twitter.
Here's a quick word on his life..
Elon Musk is not originally an American. He was born in South Africa – on June 28, 1971. His mother is Canadian and his father was South African.
He went to the University of Pretoria and spent his initial seventeen years in the country (South Africa), before moving to Canada. He has two siblings: a younger brother, Kimbal, and a younger sister, Tosca.
He went to the University of Pennsylvania in the United States for a Bachelor's degree in Economics and Physics.
He's always been a keen innovator and loved computers from an early age. He developed an interest in computing and video games, at the age of 9, and taught himself how to program from the VIC-20 user manual. VIC-20 is an 8-bit home computer that used to be sold at the time.
Musk currently lives in Texas, USA.
Facts about Elon Musk you may not know!
1 . He created a video game
As a 12-year-old, Musk created the video game- Blastar. He ended up selling it to a computer magazine for $500.
2 . He has Asperger's syndrome
Musk has Asperger's syndrome, a mild form of autism that makes it difficult for him to interact socially. Nevertheless, it's believed that Musk had read the entire Encyclopedia Britannica by the time he was 9 years old!
3. He dropped out of an ivy league school
Musk lasted precisely two days at Stanford before dropping out. He was there to pursue a doctorate in physics but instead started up his first company, Zip2, which he eventually sold four years later.
4. Musk owns a James Bond car
In 2013, Musk bought a Lotus Esprit, a 1976 version that had been fixed up to become an underwater car for the James Bond movie 'The Spy Who Loved Me.' Musk later acknowledged that the car became an inspiration for his Tesla Cybertruck.
5. He's made onscreen cameos (brief appearances)
His first cameo (brief appearance) was in the 2010 movie "Iron Man 2" and he also played himself on one of the biggest TV shows -"The Big Bang Theory."
Musk has also become a cartoon version of himself in 'South Park, 'The Simpsons,' and 'Rick and Morty.'
6. He provided inspiration for Tony Stark (a character in the Marvel movie series)
Robert Downey Jr. turned to Musk for inspiration while preparing for his role as Tony Stark in 'Iron Man'.Musk helped Downey add some mannerisms to his version of Stark thereby making the movies extra exciting.
7. He is a citizen of 3 countries
He currently holds citizenship of Canada, South Africa, and the U.S.
8. He owned shares in PayPal
Musk co-founded X.com, an online bank that later merged with another company to form PayPal, which is one of the largest online payment processors in the world. Musk, who was one of PayPal's largest shareholders, made a lot of money on the deal.
9. Musk opened a school to teach his kids
Elon Musk runs a school called Ad Astra, which means 'to the stars', in Latin. Musk's children, as well as the children of some SpaceX employees, attend the school. The school has been open since 2014 and lays stress on group work. Math, science, engineering, and ethics are the core subjects. It does not have a grading system.
10. He wasn't the founder of Tesla
Musk's most successful venture may be Tesla, but the company wasn't his idea. Martin Eberhard and Marc Tarpenning founded the company in 2003 and Musk came aboard a year later.
11. He used his PayPal money to create SpaceX
SpaceX was created by Musk in 2002 and the company now launches spacecraft to the International Space Station. Musk was able to start the company with the money earned from PayPal.
12. He inspired the creation of a solar-energy company named SolarCity
SolarCity was founded in 2006 by Musk's cousins, Peter and Lyndon Rive. Musk ended up investing $10 million into the company early on. Tesla acquired the solar company in 2016 and rebranded it as Tesla Energy.
13. He named his son after a comic book character
Musk has named one of his children, Xavier, inspired by the Comic book character Professor Xavier of Marvel's X-Men.
14. His mom is a model
Maye Musk is currently a 74-year-old model and has the distinction of being the oldest 'Sports Illustrated' swimsuit cover model. She has been modelling for over 5 decades. She is a dietitian as well.
15. Musk's siblings are achievers in their own right
Kimbal Musk, Elon's younger brother is the founder of three successful food companies: The Kitchen Restaurant Group, Big Green, and Square Roots.
Tosca Musk, his younger sister runs a streaming service – Passionfix which adapts novels into movies.
16. He has been on Twitter for some time
Musk has been in the news lately for having acquired Twitter, but the social networking site isn't a recent interest of his as he actually joined it in June 2009.
17. He founded The Boring Company
Unlike its name, The Boring Company is quite an interesting venture. It's a company that's finding a way to bore tunnels underground that can transport people and goods more quickly than surface roads that have traffic to contend with.
18. He came close to selling Tesla to Google
Tesla is a success now but there was a time in history that it wasn't doing too well, Musk reached out to Google CEO, Larry Page about buying the car company. The two reportedly agreed in 2013 to a sale price of $6 billion, but the deal never fell through.
19. He does not draw a salary at Tesla
According to a statement by Tesla, Musk takes no salary. His wealth is based on stocks and his ownership of companies.
20. His Tesla is in space
On February 6, 2018, a cherry-colored Tesla sports car was sent to space! Sounds crazy? It is.

Data shows that the car has completed about three and quarter loops around the sun in the five years it's been there! You can track it here: whereisroadster.com.
---
You May Also Like
Facts About Thomas Edison
Facts About Albert Einstein
---
Musk-owned SpaceX launched one of its Falcon Heavy rockets into space with a Tesla Roadster. This unusual cargo was no ordinary car but owned by Musk himself. It's still floating in space.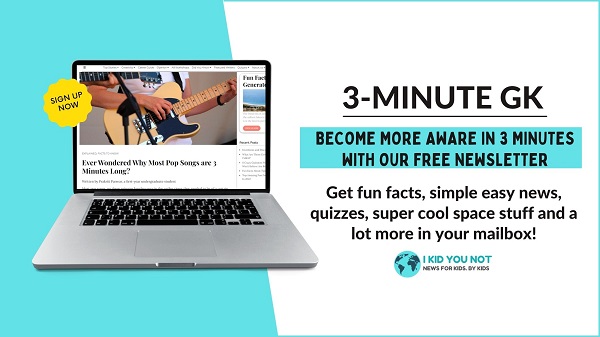 Better Your Child's G.K. In 3 Minutes – Get This Free Newsletter
Get fun facts, simple and easy news, quizzes, and lots of other interesting things to read in your mailbox – for free! It's what we call GK-on-the-go!
I Kid You Not now has a large readership across India and also parts of the world. If you want to write for us, you can submit your story here. You can also apply to become a news anchor. Apply here