Why is Indonesia Moving its Capital from Jakarta to Borneo?
Written by Madhav Bahl, a grade 10 student
Indonesia is a country located in Southeast Asia and is moving its capital from a city called Jakarta to Borneo.
---
Written by Madhav Bahl, a grade 10 student
What's happening?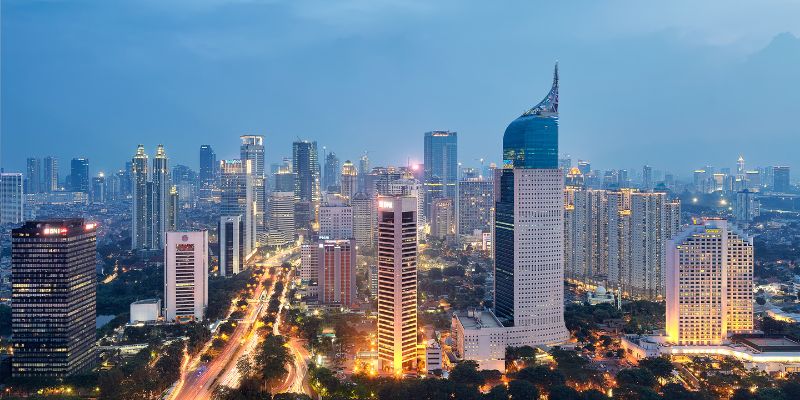 Indonesia is moving its capital from Jakarta to Borneo
This is because of environmental issues like: sinking, pollution, and being prone to earthquakes.
Climate change is now a reality and we're seeing its impact in many ways, like rising temperatures, modified rain cycles, storms, floods, etc.
What has climate change got to do with Indonesia?
Indonesia is a country located in Southeast Asia and is moving its capital from a city called Jakarta to Borneo.
The country consists of over 17,000 islands, out of which the biggest islands are Sumatra and Java. These areas lie at the intersection of the Indo-Australian, Philippine Sea, Caroline, and Sunda plates.
These areas are regularly affected by natural disasters. The biggest disaster affecting Indonesia in the last 5 years was the Anak Krakatau eruption and subsequent tsunami in 2018 and this zone has experienced natural disasters before this as well.
The decision to move the capital from Jakarta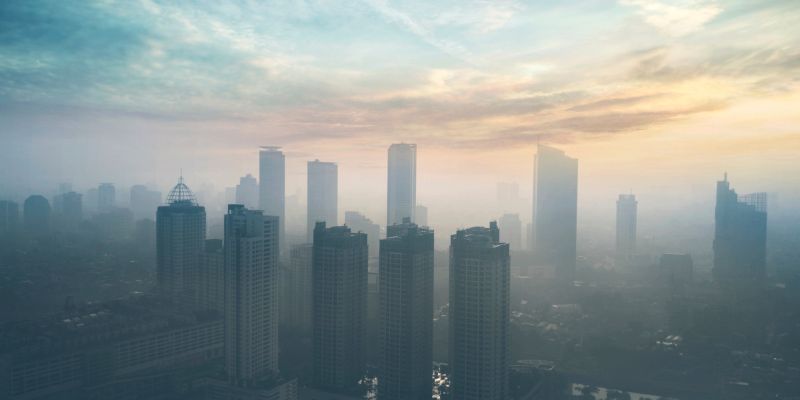 Jakarta, the capital of Indonesia, has been facing fears of sinking. This is said to have happened primarily due to illegal groundwater extraction. The fears of the city sinking have been magnified by rising ocean levels due to climate change.
This has made Jakarta the fastest-sinking city in the world.
It is estimated that most parts of Northern Java will be underwater by 2050. The Indonesian government is spending around 4.5 billion dollars to maintain Jakarta. However, this is not the only problem. Jakarta is infamous for bad traffic and severe pollution.
On the other hand, Jakarta is the hub of business in Indonesia and is arguably the most famous city in the country. It has a population of more than 10 million and which is 5 percent of the total population of Indonesia. Due to this the effect of Jakarta sinking is a big issue.
How is this being addressed?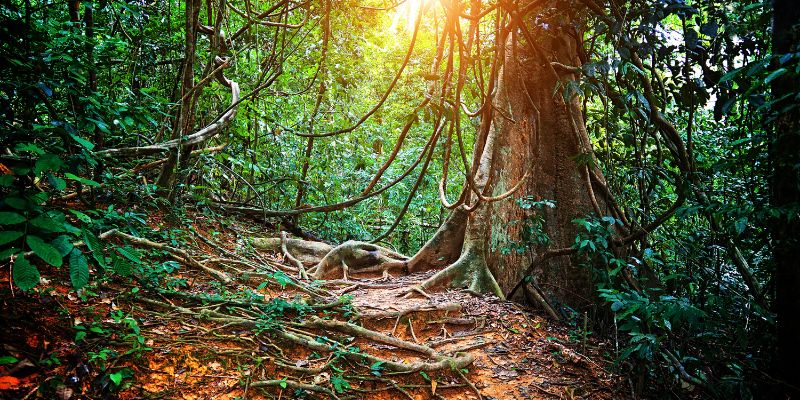 To address this issue the Indonesian government is moving its capital city to Borneo. It is an ambitious plan, as this is currently an undeveloped rainforest. Borneo is 1,169 kilometres away from Jakarta and is part of the Malay Archipelago.
However, it is a long distance to relocate for people if they are going to be relocated from Jakarta.
About Borneo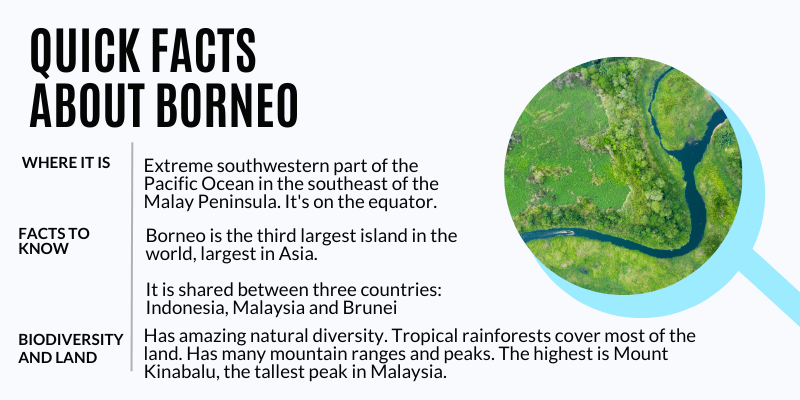 The interesting part is that Borneo is 5 times bigger than Java and hence has enough space for more than 1 megacity. Its current population density is 30.8 people per square kilometer which is an appalling 470 times less than Jakarta's hence it can accommodate a huge population.
Borneo is the third-largest island in the world and is mainly covered in dense rainforest and is largely mountainous, though it does have large lowlands as well.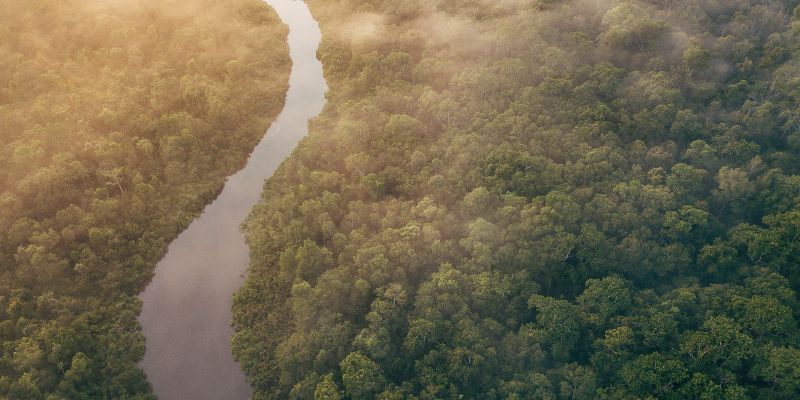 Its Mount Kinabaluis 13,455 feet high (4,101 metres), is the tallest peak in the Malay region. Borneo lies at the equator and so its climate is hot and humid.
Pros and cons of the move
Pros
The population density can be reduced due to it being an entirely unused area of land
It can be planned well.
Can help Indonesia become one of the leading economies in Asia if it does detailed land planning like Singapore.
Will be a greener environment due to the existing biodiversity.
Will be a unique model for other island nations to try in the future.
Will ease pressure on Jakarta – which can continue to be a business hub in the future.
Borneo is a better location geographically and can become an important port in the future.
Cons
There will be a loss of biodiversity and indigenous culture in Borneo impacting the entire ecosystem on the island.
Borneo is home to varied floral and the faunal populations, which will face loss and damage
This will lead to the cutting of a lot of trees which will further increase climate change.
Will eventually lead to the same issues once the population grows too big for this area too.
Borneo is an unknown territory and the effect of moving there in terms of the magnitude of natural disasters faced will be crucial.
Will have huge financial implications – will cost the Indonesian government a lot of money and they might have to take loans from other countries to afford such a large project.
The approximate price is 464 trillion IDR which is approximately 30 billion USD and is rather costly.
The sinking of cities is becoming a global problem. You may have read about Joshimath, a town in India that has started sinking due to heavy rainfall and erosion due to the melting of ice camps in the Himalayas. This has led to cracks developing in more than 850 buildings and damage to other infrastructure as well.
---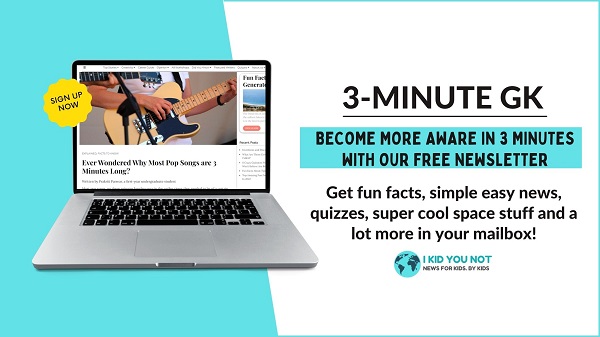 Better Your Child's G.K. In 3 Minutes – Get This Free Newsletter
Get fun facts, simple and easy news, quizzes, and lots of other interesting things to read in your mailbox – for free! It's what we call GK-on-the-go!
I Kid You Not now has a large readership across India and also parts of the world. If you want to write for us, you can submit your story here. You can also apply to become a news anchor. Apply here