Interesting Facts About Cricket
Written by Manya Pandey, a first-year undergraduate student.
Cricket is more than a century-old sport, but did you know that the first-ever world cup was organised in 1973 for women's cricket teams?
---
Written by Manya Pandey, a first-year undergraduate student
Cricket is considered the second most-loved sport in the world.
Not that the game needs any introduction, but very briefly – it is played between teams of eleven players each. The game has three major formats: Twenty20, One-Day Internationals (ODI), and Test matches.
Test matches have been used since 1877 and are considered the highest level of face-offs. The game has over 2.5 billion fans across 180 countries.
Cricket, the most loved game in India, is often called the "unofficial national sport" of the country. According to research conducted by the international cricket council (ICC), 90 percent of one billion cricket fans are from India. It's the one thing that the Britishers brought and India won't send it back!
A quick look…
T20 matches have a maximum of 20 overs and each team gets one turn of batting, i.e. one inning.
One-Day Internationals (ODI) is played for 50 overs, and just as in T-20, each team gets one inning( turn to bat)
Test matches have a maximum of two innings. Teams can play up to five days and each day comprises about 90 overs.
Top 10 facts about cricket
1. The women had their world cup first!
Cricket is more than a century-old sport, but did you know that the first-ever world cup was organised in 1973 for women's cricket teams? Precisely two years earlier than the men's world cup in 1975.
The tournament consisted of sixty overs. Seven different women's cricket teams faced off against each other and England emerged victorious, smashing Australia with a winning score of 279 runs over just 3 wickets. This tournament went down in history as the oldest sports championship.
2. Olympics hosted cricket once
Did you know that cricket is not played at the Olympics! Olympics, as you know, is an international sports event that hosts more than 60 different games including badminton, basketball, and baseball.
Hard to believe, but cricket was only played once in the 1900 Olympic Games – only two countries took part: England and France, and England won.
Originally, the game was to be held at the 1896 Olympics, but it was withdrawn because of a lack of interest from other countries.
3. Sachin Tendulkar has recorded maximum runs in all test matches combined!
Sachin Tendulkar has played 200 test matches in his entire career. He has made a total of 15,921 runs, which is the highest number of runs any player has scored in the history of international test cricket.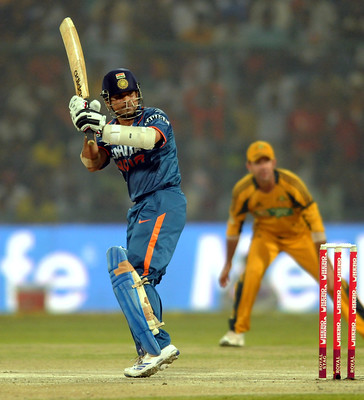 Second to Sachin Tendulkar stands RT Ponting of Australia. He has scored 13378 runs in 168 matches.
Test cricket is the most recognised form of the game internationally and only the teams that have gained "Test status" can play. These teams are recognized by the International cricket council(ICC). All other "non-test" teams play in the ICC intercontinental cup.
4. Only one player has hit a six on the first ball of a test match
Chris Gayle is a West Indies batsman. He is the only player in history to strike a six on the first ball of a test match. The historic moment happened in a match between West Indies and Bangladesh in November 2012, when Gayle was the opening batsman of his team. In the match, he was facing off against Bangladesh's debutant off-spinner Sohag Gazi.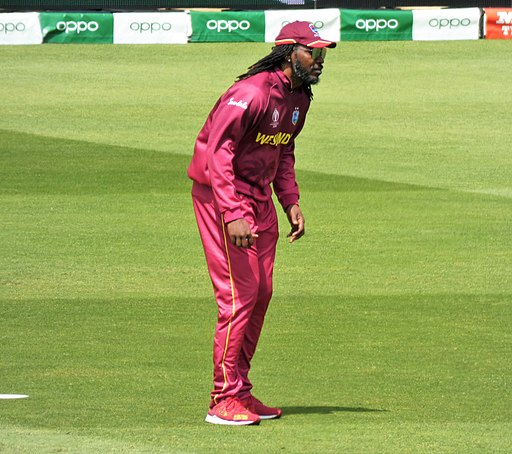 He also holds the record of "third highest six-hitter" in Test cricket with a total of 98 sixes in 103 test matches.
5. Once on 11/11/11, at 11:11 AM South Africa needed 111 runs to win.
This one-of-a-kind event took place on 11 November 2011 during a test match between South Africa and Australia.
South Africa was at the batting position and needed 236 runs to win, coincidently at 11:11 AM, the score was 125 runs at 1 wicket, so they needed exactly 111 runs more to win
6. Sachin Tendulkar once fielded for Pakistan 
In 1987, even before he played internationally as an Indian batsman. Sachin Tendulkar played for Pakistan as a fielder at a festival match between India and Pakistan.
The match was held in Mumbai to celebrate the 50th anniversary of the Cricket Club of India and Tendulkar was only 13 at the time.
7 . Lord's cricket stadium in London is called the "home of cricket"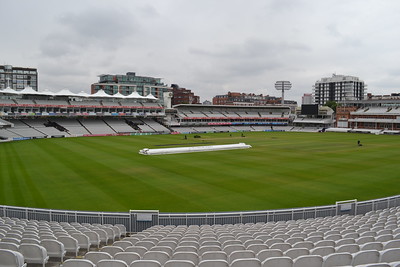 It is a cricket stadium in London and is often referred to as the "Mecca of cricket". Lord's cricket ground is over 200 years old and holds a rich heritage. It has an honours board that names every legendary cricket player in history.
The stadium has seen the most iconic cricket faceoffs in history, including the 2000th test match between England and India that was played in 2011. It also has the oldest sporting museums in history.
8. An umpire hopped and skipped at the score of 111
Here's another surprise in our list of cricket facts. Scores such as 111, 222, 333, and so on are called Nelson in cricket, and in the world of cricket superstitions, they're considered unlucky.
According to popular belief, this bad luck can be reduced if no part of the body is in contact with the ground. That's why English umpire David Shepherd jumped up and down at every score of 111.
9. One player remains unbeaten even after a thousand balls
During a match between India and West Indies in 2002. Shivnarine Chanderpaul (former captain of west indies) played about 1051 balls over 4 innings and scored 362 runs but remained not out. No other cricketer has yet reached this record.
He is also known for scoring the fastest century against Australia.
10. The longest-ever cricket match lasted 12 days
A test match between Australia and England holds the Guinness world record of the longest-running test match in history. It lasted for 12 days with a total playtime of 43 hours and 16 minutes
It was the last "timeless game" and it only stopped because the English players would have missed their ship back home!
Top 5 facts about cricket in India
One of the most undeniable facts about cricket in India is its popularity. The IPL (Indian Premier League) wherein teams from different cities of India compete against each other, is considered the second biggest sporting league in the world next to the National Football League.
1. India is the only country to win the 60-Over, 50-Over, and 20-Over World Cups
India won the 60-over world in 1983 under the captaincy of Kapil Dev, after which, in 1987 the number of overs in the world cup was reduced to 50
India has also won the 50 over and 20 over world cup in 2007 and 2011 under the captaincy of MS Dhoni.
2 . Sunil Gavaskar has a trophy named after him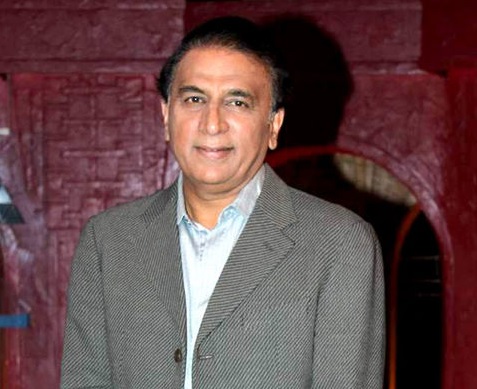 Sunil Gavaskar is one of the greatest batsmen of all time and Allan Border is a renowned player and former captain of the Australian team
The trophy awarded after the test match between Australia and India is named the "Border-Gavaskar trophy". The name honours two legendary cricketers from both countries.
3  Shahid Afridi used Sachin Tendulkar's bat to hit the fastest-ever ODI century
Shahid Afridi is a Pakistani player. In 1996, he became the first player to score 100 runs in just 37 balls. It was the fastest-hit century at the time. 
According to a legend, he didn't have a proper bat to play with so Waqar Younis, (another famous Pakistani cricketer) gave him Sachin Tendulkar's bat with which Afridi hit 11 sixes and six boundaries.
The record now belongs to South Africa's AB de Villiers(100 runs at 31 balls)
4 Actor Saif Ali Khan's grandfather played for both India and England
Another fun fact about cricket in India is that Iftikhar Ali Khan Pataudi, who was an Indian nawab (ruler) as well as an Indian cricketer, holds the title of being the only person who has played for both India and England.
He was also the third test captain of India during the England tour of 1946.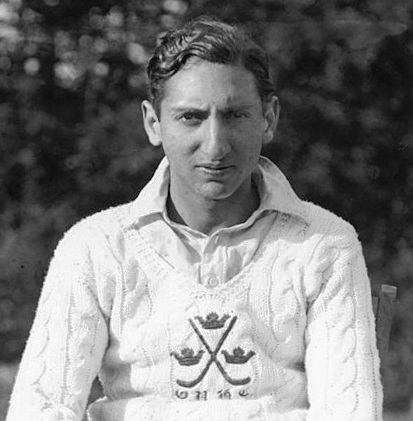 His son Mansur Ali Khan Pataudi (Saif's father) was also a great cricketer, who became India's captain at the age of 21 and led them to nine Test wins.
5. MS Dhoni always wears jersey number 7
Since his debut in 2007, Mahendra Singh Dhoni has always worn the number 7 jersey. While people predicted it was for luck, the reason is very simple. He was born on the 7th of July, simply on the seventh of the seventh month.
Top 5 facts about cricket for kids
1. Cricket was originally a children's game
Cricket initially began as a children's game. The first-ever record dates back to 16th-century England. It is believed that Britishers popularised the game in other parts of the world.
2. The cricket ball has wood inside it!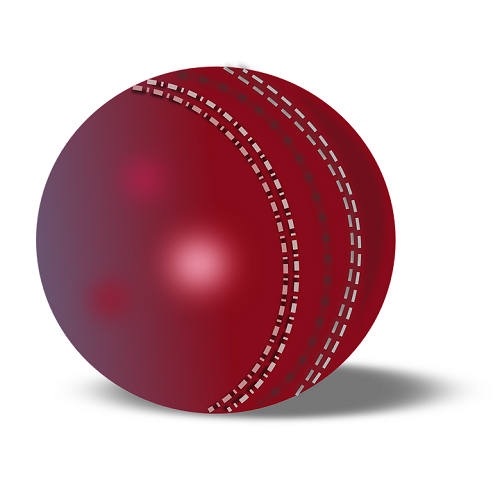 A typical cricket ball has a special type of wood called cork in the centre. The cork is wrapped in several layers of yarn.
The outer layer is made up of leather that's why the ball weighs 163 grams.
3. Did you know earlier there were only 2 wickets?
Originally, cricket had only two upright stumps, but this was changed in 1775 after a match wherein Lumpy Stevens, (an English cricketer) bowled three consecutive balls that passed between the stumps, but he was not given a wicket.
This seemed oddly unfair to many spectators and called for a third stump to be added.
4. Sachin Tendulkar started international cricket at 16
Among many cricket facts, one stands firm-Sachin Tendulkar is the greatest batsman of all time. He made his international debut at the age of 16 in 1989 and played his first match against Pakistan. Now that is one of the facts about crickets for kids that little minds must know.
He has also scored a total of 51 centuries in his entire test match career.
Information about cricket & records
Cricket has a very long-running history. Records state that the first international cricket match was held between the United States and Canada in 1844 but the game is much older, some say it was found in french alleys but the first-ever written record was found in British judiciary files.
Here is some more information about cricket. The first-ever official mention of the game was found in a court case regarding land ownership in England. The files mention the game "creckett"
Another bizarre piece of information about cricket comes from Wikipedia, according to the information the first-ever mention of cricket being played by adults comes from prosecution records of 1611, when two men in Sussex, UK were executed for playing the sport on Sunday instead of attending the Sunday church.
Some records
The international cricket association(ICC), the body that regulates cricket championships all over the world, was established in 1909.
It began as the 'Imperial cricket' council established by 3 countries namely Australia, England, and South Africa, later joined by the West Indies.
Another fact about cricket is that the number of teams in the World Cup has remained fixed at eight since 2002 and Australia has won the maximum number of world cups.
---
You May Also Like:
Who Are The Sentinelese: A Tribe Living in Isolation?
Meet Antarctic Iceberg A-76 A – the World's Largest Iceberg
Interesting Facts About Dinosaurs
---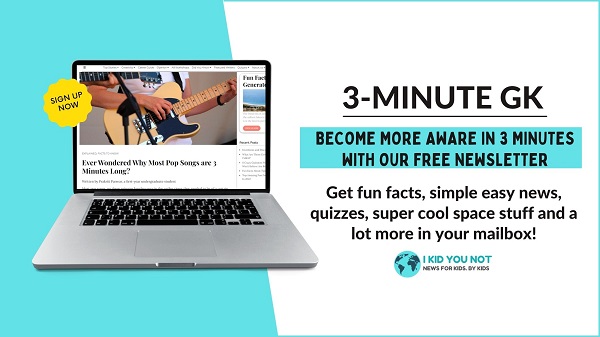 Better Your Child's G.K. In 3 Minutes – Get This Free Newsletter
Get fun facts, simple and easy news, quizzes, and lots of other interesting things to read in your mailbox – for free! It's what we call GK-on-the-go!
I Kid You Not now has a large readership across India and also parts of the world. If you want to write for us, you can submit your story here. You can also apply to become a news anchor. Apply here