Top 10 Weirdest Museums in the World
Written by Serene Joshua, contributing writer
Have you heard of a museum of bad art? It exists!
---
Written by Serene Joshua, contributing writer
At some point in our lives, we've all been to a Museum or an art Gallery, maybe on a field trip or maybe with our family.
Usually, museums contain history about various sculptures, facts about countries, or maybe about a person or a war.
But these 10 museums are not quite like that. These are a bit more, well… unusual.
What's so unusual? Read on to find out about the top 10 weirdest museums and what they contain.
1. The Dog Collar Museum, England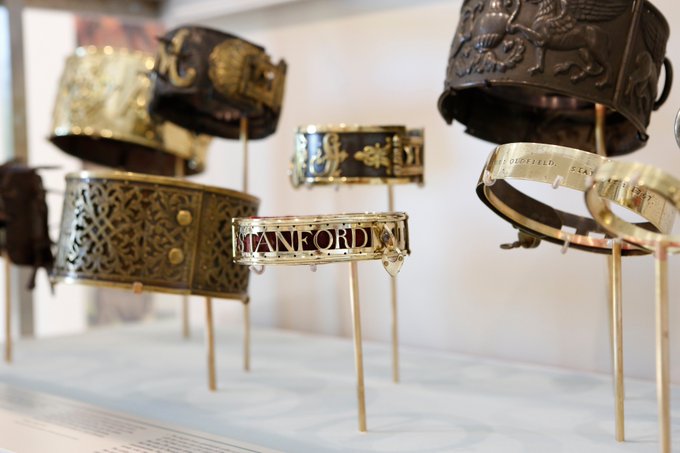 We all love dogs and think they're absolutely adorable. In fact, a museum all about dogs and puppies sounds like the cutest museum ever but how about something a little more specific, how about…. Dog collars? Sounds a bit odd doesn't it?
Well, the Leeds Castle Dog Collar Museum in Kent, England has everything dog collar related. If there is anything you need to know about collars, this museum has it all.
The museum contains about 100 collars which were all collected by an Iris Scholar John Hunt and his wife. These collars were collected from medieval times, about 500- 1500 BCE to the Victorian age of 1820 to 1900s, and have all sorts of collars ranging from thin leather collars to big scary spiked collars.
The real question is, are you even a dog lover if you haven't visited a museum entirely about dog collars?
2. Museum of Bread, Germany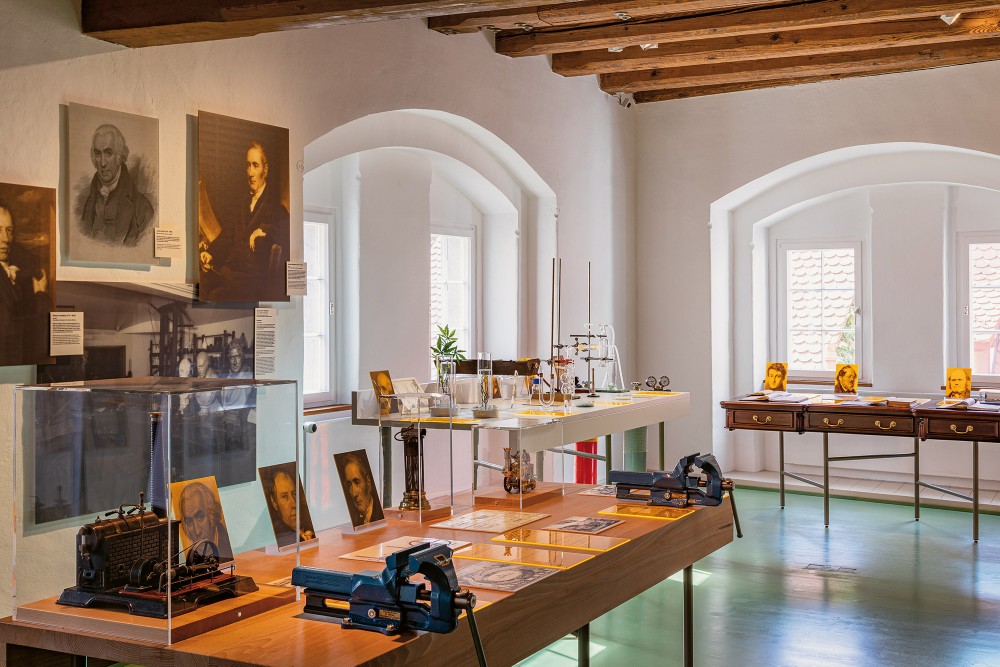 It's no doubt that museums have things that are old and crusty, but this museum just might be the crustiest one to exist.
Located in Ulm, Germany the Museum of Bread Culture holds about 16,000 exhibits all about bread. Willy and Hermann Eiselen, who are father and son started this establishment in 1955 which was later opened to the public and taken over by a charity.
In this museum, you'll find books, history, and the importance of bread. This museum is not merely an exhibit but also helps in funding research about nutrition deficits.
3. Museum of Toilets, India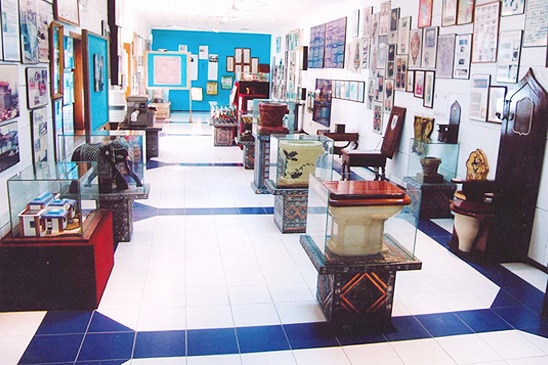 Okay, now this museum might hit close to home as it is in our very own Delhi.
Established in 1992 by Dr, Bindeshwar Pathak, the Sulabh International Museum of toilets take you through the evolution of toilets and sanitation systems around the world.
If you can look past how weird the concept is, the museum acts as a reminder of a very real problem in India. Half a million children die from health problems every year in India due to a lack of proper sanitation and access to toilets.
The founder of the museum established this museum of toilets in order to raise awareness about these issues.
So, if you've ever wondered what the French king Louis XIV's toilet looked like, this museum has the answer!
4. Museum of Bad Art, USA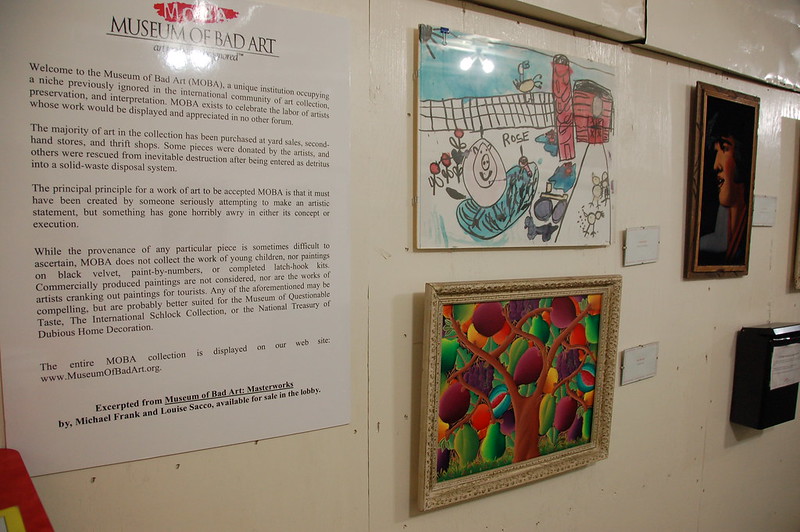 Let's face it, not everyone is good at art and only the best of the best get recognized in art galleries and museums, but what if we gave bad art a shot?
Well, that's exactly what MOBA (Museum of Bad Art) is. MOBA celebrates and appreciates many pieces of really terrible, horrible art.
Founded in 1993 by an antique dealer Scott Wilson, this museum is located in Boston, USA and the museum is extremely popular for exploring and showcasing weird forms of art that are pleasing perhaps only to a small population of people but is visited by thousands every year.
So if you ever feel bad about a drawing you made, maybe send it into MOBA and become the Picasso of bad art!
5. Museum of Hair, Turkey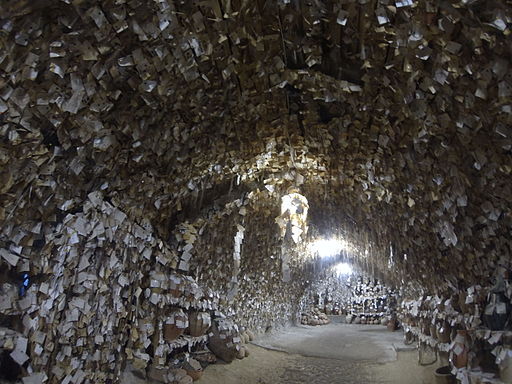 We've all had haircuts, maybe at a salon or maybe at home. The locks of our hair that are chopped off are always thrown away, but what if they were saved? What if we kept those locks of hair, or better yet made a museum out of it?
Sounds weird right? Well, not at the Chez Galip Hair museum located in Avanos, Turkey. This museum was started in 1979 by artist Galip Körükçü, who has been collecting women's locks of hair since then.
This museum contains about 16,oo0 of locks of hair displayed for anyone interested in taking a peek, some locks even have pictures and annotations beside them.
The museum is shaped like a cave with hair of various textures and colours lining its walls and women that visit this museum are asked to leave a lock of their hair if they'd like to and these are then added to the growing collection.
Sounds… interesting? Maybe you can start keeping those locks of hair you cut off and start a DIY mini museum yourself.
6. Fries Museum, Belgium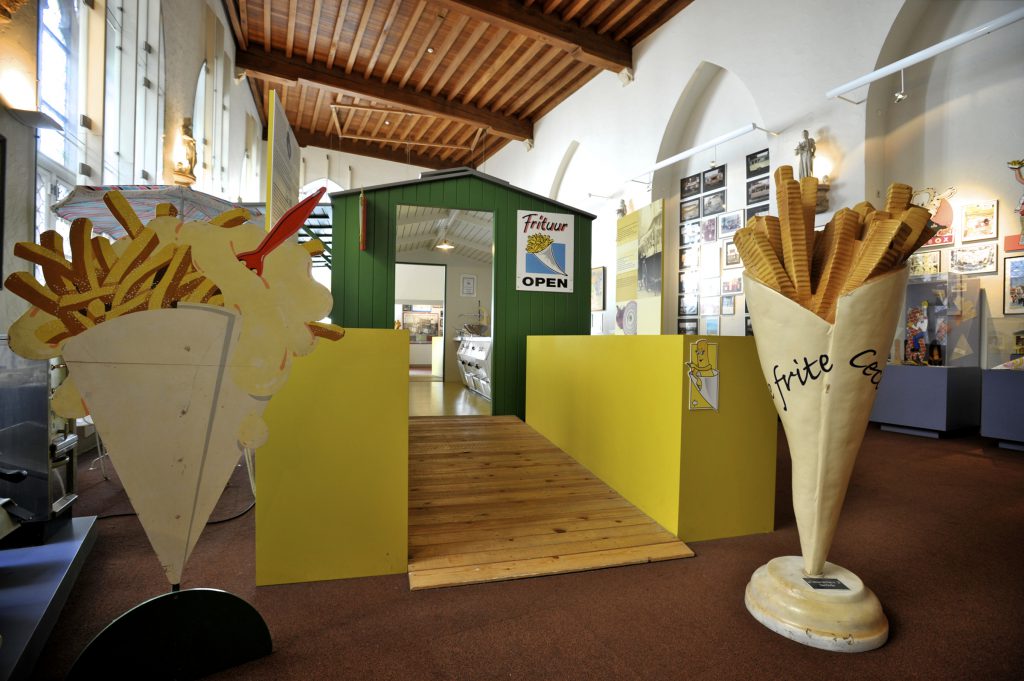 Who does not love French fries? Imagine going to a museum of fries!
Belgium has the world's first and only fries museum! Do note: it's not a French Fries Museum, but simply a 'Fries Museum'. Know why that is?
Because French Fries aren't exactly French!
Located in Bruges, Belgium the Frietmuseum opened in 2008 and has 2 floors with three sections – one for the history of fries, one for how fries are made and consumed today, and one where you can taste a variety of potato fries.
7. Cup Noodles Museum, Japan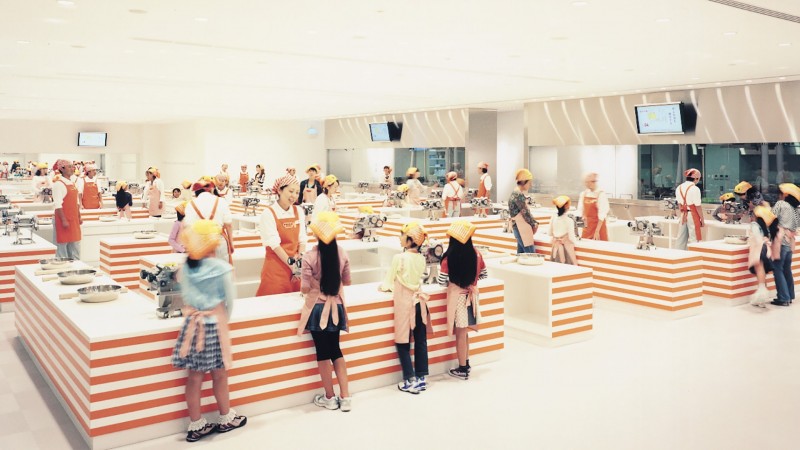 They may seem easy to make, but have you ever wondered how cup noodles or instant noodles work? You add hot water and Poof! You have a meal! Seems almost like magic. But like all things, there is a science behind this.
Momofuku Ando invented instant noodles in 1958 which revolutionized our ideas of an instant meal. The Cup Noodles Museum located in Ikeda, Osaka in Japan contains the history of Instant noodles and its inventor Ando.
In addition to learning about its history and relevance, you can even make your very own customized cup noodles!
8. Banana Museum, California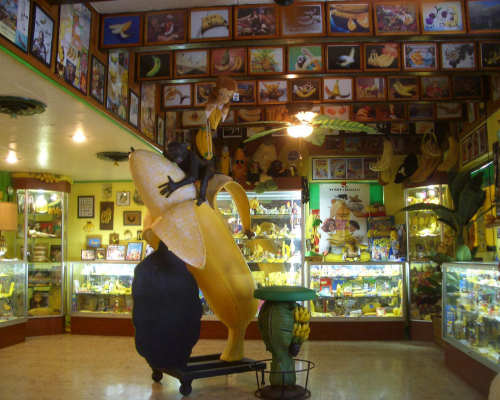 Bananas are certainly a healthy fruit for you and we learn all about them in school and science textbooks, but this museum takes banana education quite seriously.
It was originally started as a Banana Club museum by Ken Bannister in 1976 and today it is located in Mecca, California.
The International Banana Museum holds over 25,000 banana-related things and pictures. Is this going to be on your to-see list if you visit California??
9. Washing Machine Museum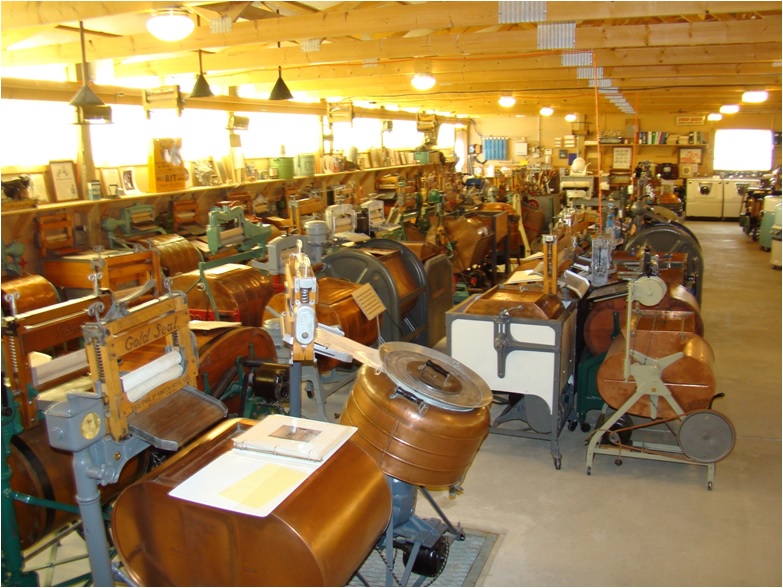 This might be a bit weird, but compared to all the other museums in this article, the washing machine museum might be the most normal museum yet.
And, here's why it's an important one that tells a bigger story…
The invention of the washing machine (along with other modern deeply impacted the 20th Century society. This museum also shows how the machine changed women's lives – finally enabling them to enter the workforce (as work in the home got easier with the machine)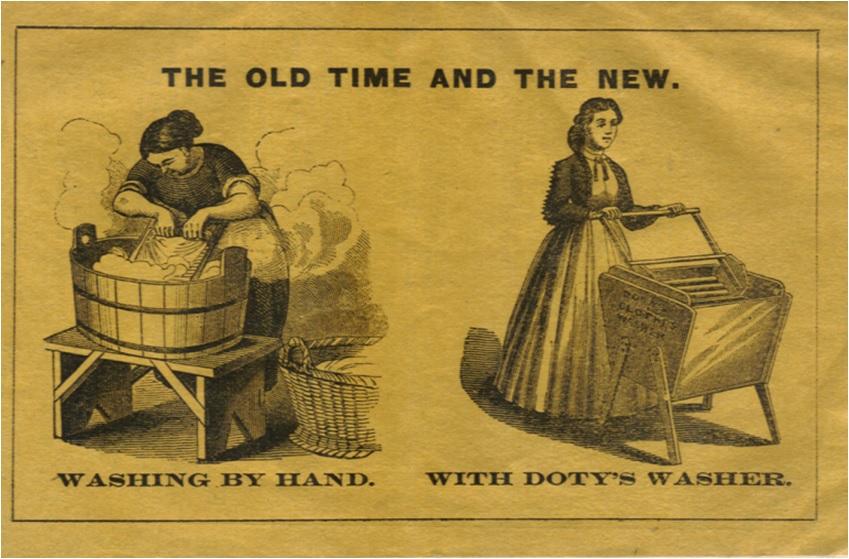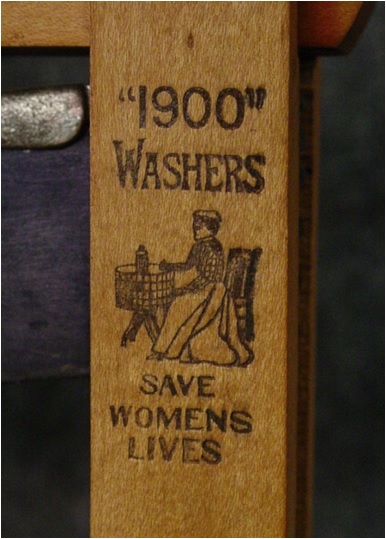 The Lee Maxwell Washing Machine Museum was established by Maxwell in 1985 which is when he started collecting his first pieces for his exhibit. The museum has more than 1,400 pieces some of whose manufacturing dates go back to the 1840s.
These machines are from all over the world and places like Australia, Canada, Austria, Germany, Britain, and France.
10. Underwater Museum, Mexico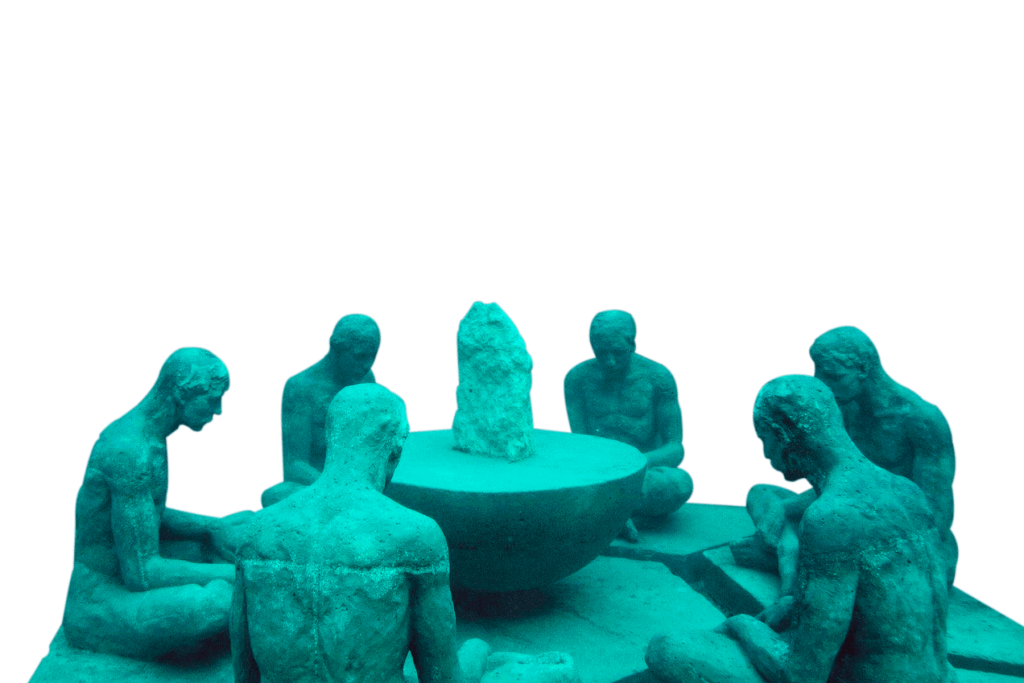 Here's another interesting museum…
Started in 2009, The Museo Subacuatico De Arte De Cancun is an Underwater Museum located near the coast of Mexico. It has 400 sculptures and acts as an artificial coral reef.
The tourism surrounding this museum acts to raise awareness about the conditions of coral reefs and how we need to preserve them.
How to get here? Well for that you need to dive, snorkel or look over the sculptures in beautiful boats that have glass floors.
Now that we've covered the weirdest museums in the world, maybe this could inspire you to start thinking about your own museums.
How about a museum of towels or maybe a museum of hair clips? The possibilities are endless!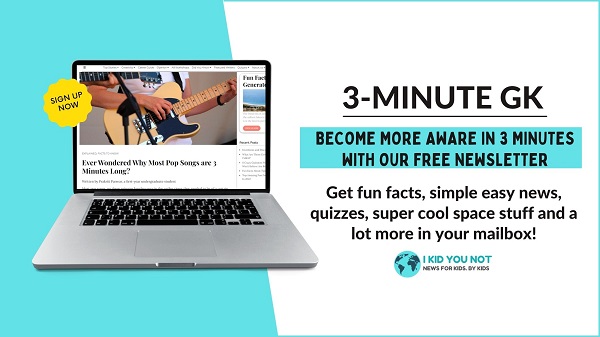 Better Your Child's G.K. In 3 Minutes – Get This Free Newsletter
Get fun facts, simple and easy news, quizzes, and lots of other interesting things to read in your mailbox – for free! It's what we call GK-on-the-go!
I Kid You Not now has a large readership across India and also parts of the world. If you want to write for us, you can submit your story here. You can also apply to become a news anchor. Apply here