Best-Selling Books For 13-18-Year-Olds in 2022
Written by Prarthana Sheopuri. Managing Editor, I Kid You Not.
Here are the top selling books for teens for 2022
---
Written by Prarthana Sheopuri. Managing Editor, I Kid You Not.

Here are 2022's top-selling books for teens and young adults. What we have to warn you about is this – many of these books, while they are said to be for young teens, are best read by older teens. Read the reviews to decide if the book is for you or not.
Here goes…
It Starts with Us, by Colleen Hoover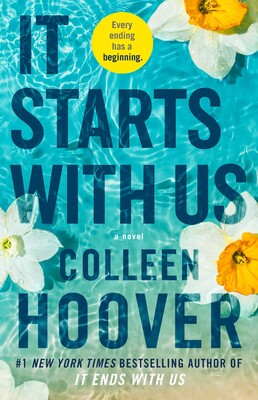 CoHorts (fans of Colleen Hoover) have a reason to celebrate, their favourite author has another number one seller up her sleeve with 'It starts with us' , the sequel to 'It ends with us'.
The daughter of a humble family who helped on the farm, Colleen self-published her very first novel (Slammed) and keeps switching the genre as well as style of writing.
'It Starts with Us' is about the aftereffects of abuse. It shows how realistic and tragic a happily ever after is when it is shadowed by the ache and reminder of abuse.
The book deals with a romantic situation where an abuser stays abusive and it's left to the protagonist to break the cycle. The readers get to see Lily
(the central character) and Atlas, her first love, as a unit. 'It Ends With Us'
(the prequel released in 2016) was about Lily and her journey to end the cycle of abuse that she undergoes with her husband, Ryle, whereas 'It Starts With Us' is about Lily and Atlas navigating life after ending their own cycles thereby reaffirming the dictum – Life is what you make of it.
---
The Book Thief, by Markus Zusak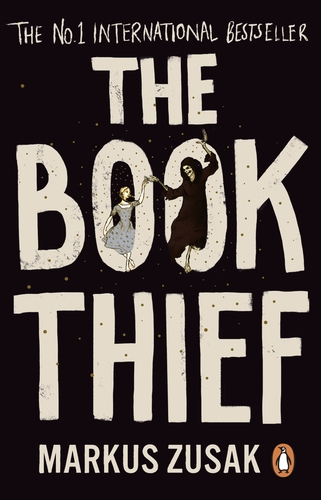 One of the most popular teen books of its time, The Book Thief has spent more than a decade on the New York Times bestseller list.
The book has established Zusak as one of the most successful authors to come out of Australia, and the book has been translated into more than forty languages.
But, here's the thing. While the book is supposed to be for kids 12 and above, it's best suited for older kids – say about 15 and above – as it has some disturbing descriptions about war.
Moreover, the whole premise is a bit disturbing – It's set in Nazi Germany during World War II and it is about a girl named Liesel Meminger whose parents are taken away to the concentration camp and she lives in a foster home. But wait, here's what really makes it different – at times the narrator in this book is Death.
Liesel travels across Germany to meet her new foster parents and steals books to read (hence the name – The Book Thief). Her readings lead her to understand the power of words, how they can bring hope and healing, as well as pain and humiliation.

Painfully beautiful, the book is a breathtaking tale of life and death, but don't give it to a 12-year-old to read!
---
Hidden Figures, Young Readers' Edition, by Margot Lee Shetterly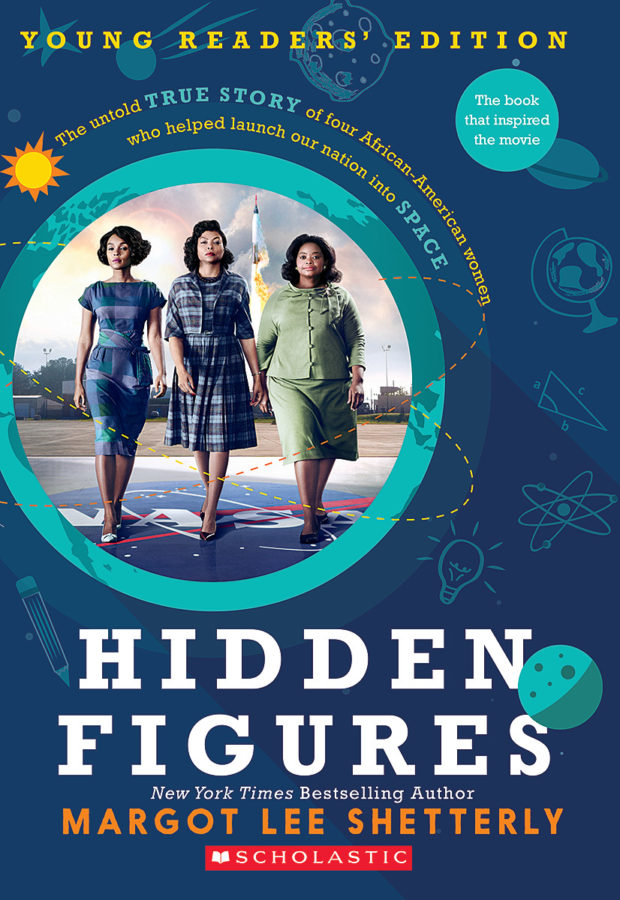 Hidden Figures is the story of four little-known African-American women mathematicians who worked at NASA and made significant contributions to the country's space program
The stories of Dorothy Vaughan, Mary Jackson, Katherine Johnson, and Christine Darden are brought into focus as they live through the Civil Rights movement (equality irrespective of colour ), the Cold War along with Space Race (tension between the US and the Soviet Union), and the movement for gender equality. Their work changed the face of NASA (U.S. Space Agency) as well as the country.
These previously unsung real women role models are a powerful inspiration, especially for young African American girls.
The book encourages women particularly interested in pursuing careers in STEM (Science, Technology, Engineering, and Mathematics) fields. Hidden Figures is not only an interesting book to read for pleasure but also for researching women's history or African American history.
---
Nothing More to Tell, by Karen M.McManus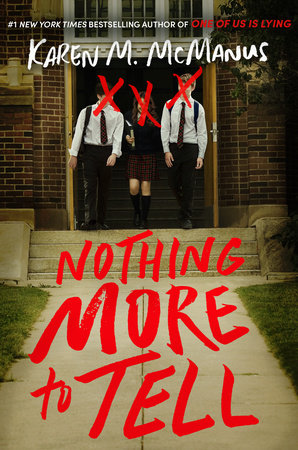 Karen M. McManus is a New York Times bestselling author, and her debut novel 'One of Us Is Lying' spent more than 130 weeks on the bestseller list. The book has been adapted as a TV series that premiered in 2021 to critical and popular reviews.

Nothing More to Tell is about the murder of a teacher, Mr. Larkin and Brynn who leaves school and starts an internship at a true-crime show. Brynn is determined to find out the truth about the murder. But things get complicated when she digs up some ling-buried truths and uncovers some secrets that involve the school (Saint Ambrose), Mr. Larkin, and her ex-best friend, Tripp Talbot.
This is a nail-biting thriller that will have you turning pages at a feverish pace as you follow Brynn's journey on finding out who got away with murder – someone who might be closer than anyone imagines!
---
I Must Betray You, by Ruta Sepetys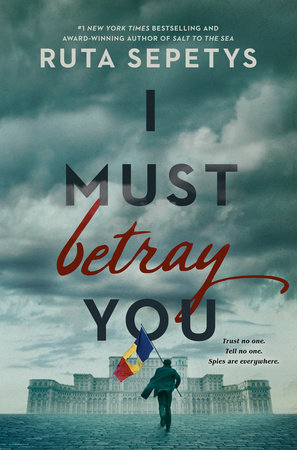 Ruta Sepetys is a New York Times bestselling author whose work has been published in forty languages in over sixty countries.
Sepetys' books are read by both students and adults alike. She is also a winner of the Carnegie Medal and is known for providing a voice to underrepresented history and those who experienced it. She is the daughter of a Lithuanian refugee and was raised in a family of artists, readers, and music lovers.
In her latest offering, Ruta introduces the readers to 17-year-old Cristian Florescu, who becomes a spy during the civil unrest in Romania. The aim of the book was to get the readers to experience the strength and courage of young Romanians.
The story revolves around Cristian who is blackmailed by the secret police to become an informer. He is caught in a dilemma as he is made to choose between betraying people he loves, or using his position to defeat the evil dictator. Cristian joins the revolution to fight for change and rid his country of dictatorship but is our hero able to pay the price of freedom and what exactly is at stake…
---
Cinder & Glass, by Melissa Cruz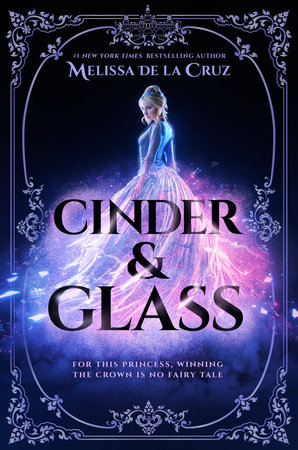 Melissa de la Cruz, New York Times bestselling author, pens a lush, swoon-worthy, and imaginative retelling of 'Cinderella' set in lavish Versailles. Cruz is an American writer known for young adult fiction.

Cendrillon de Louvois was poised to be the most eligible maiden in all of France but the death of her father left Cendrillon at the will of her cruel stepmother and stepsisters.

Dubbed Lady Cinder by the court, she is forced to serve her new family. But when she attends the royal ball, she ends up catching the eye of the handsome Prince Louis and his younger brother, Auguste. Though Cendrillon doesn't care much for Louis, she shares a connection with Auguste but the only way to escape her stepmother is to compete with the other girls at court for the Prince's hand.

As her stepmother's cruelty grows, Cendrillon captures the prince's heart though she truly loves Auguste. Her fate rests on one decision: True love or the easy way out…
---
Akata Woman, by Nnedi Okorafor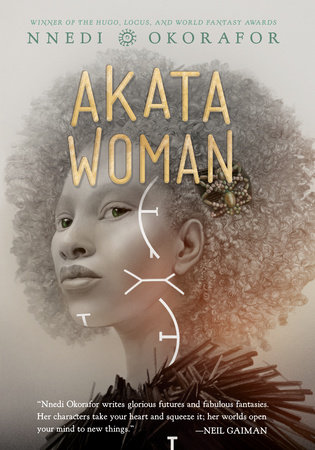 'Akata Woman' is a 2022 young adult (Y.A) fantasy novel by the Nigerian American author, Nnedi Okorafor.
The book is the third in the 'Nsibidi Scripts' series, about Sunny Nwazue who moves with her family from New York to Nigeria, this is where she discovers that she belongs to a magical secret community, the Leopard People.
The focus of the book is on Nigeria and its history . Okorafor cleverly drives home the point about the legacy of slavery through strategically placed incidents in the book.
'Akata Woman' debuted on the New York Times best-seller list and was ranked as one of the most anticipated books of January 2022 by several magazines and literary websites including PopSugar, Book riot,Tor.com and Polygon.

Okorafor's trilogy (which was named in Time magazine's 'Best Fantasy Books of All Time' and 'Best YA Books of All Time' lists) draws on Nigerian rituals and folk stories, offering a fresh fantasy perspective, especially for the Western readers.
Born in the United States to two Nigerian immigrant parents and visiting family in Nigeria since a child, the foundation and inspiration of Nnedi's work are rooted in Africa.
---
Long Live The Pumpkin Queen by Shea Ernshaw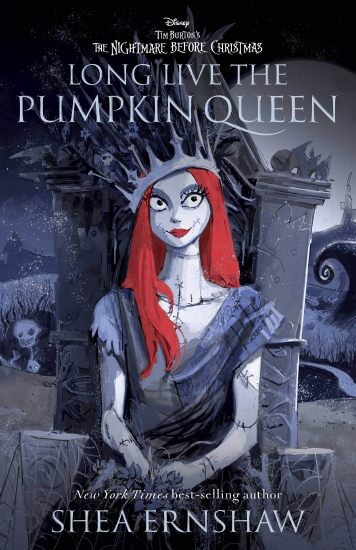 Through her latest venture, the author, Shea Ernshaw has created a dark fairytale.
Sally Skellington, the lead character, has two great things that happen to her: She has been crowned as the new Pumpkin Queen and has also found true love in Jack. Ironically (strangely) things aren't half as good as they seem and Sally can't help but wonder if all she's done is trade her captivity. And then she accidentally uncovers a long-hidden doorway to Dream Town, which sets into motion a chain of events that put her future and the future of Halloween Town into jeopardy.
Ernshaw has put a lot of thought into creating the Dream Town and the magical systems that surround it along with connecting to the other realms and the real world, reads like a dark fairy tale with well-thought-out working parts.
Will Sally stay true to herself and save her home town or will her future turn into a nightmare…

Shea Ernshaw is the #1 New York Times, USA Today, and Indie Bestselling author of YA (Young Adult) books. Her debut novel, A History of Wild Places, was an Indie Next Pick. Shea is also the winner of the Oregon Book Award.
---
Also Read:
What's the Difference Between A Memoir and An Autobiography?
Best Books For 9–12 Year Olds in 2022
8 All-Time Favourite Books For Teens
---
How many of the above have you read?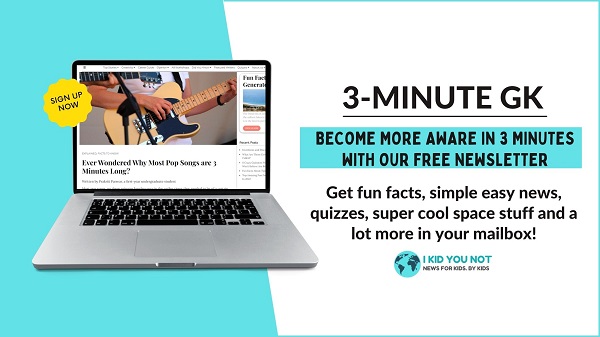 Better Your Child's G.K. In 3 Minutes – Get This Free Newsletter
Get fun facts, simple and easy news, quizzes, and lots of other interesting things to read in your mailbox – for free! It's what we call GK-on-the-go!
I Kid You Not now has a large readership across India and also parts of the world. If you want to write for us, you can submit your story here. You can also apply to become a news anchor. Apply here