Best Books For 9–12 Year Olds in 2022
As 2022 comes to a close, we bring you some of this year's best new books for 9 to 12-year-olds.
---
As 2022 comes to a close, we bring you some of this year's best new books for 9 to 12-year-olds.
Seed, by Caryl Lewis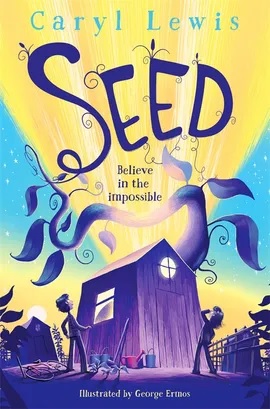 Funny, inspiring, and larger-than-life, 'Seed' is a story about believing in one's dreams and also the dreams of the people you love.

Marty, the protagonist (the main character) doesn't have much, unlike his mom, who seems to hold on to everything. Life at home is tough, but Marty finds sanctuary (shelter) down in the community garden with his eccentric (someone who is not like others in behaviour – a bit uncommon) grandad.

On Marty's birthday, his Grandad gifts him a seed. "There's magic in seeds, You can never tell what wonders are in them", he said.

Grandad has a plan up his sleeve which involves certain wishes, a pumpkin, and a trip all the way from England to Paris.
---
The Breakfast Club Adventures by Marcus Rashford
Written by a British footballer, Marcus Rashford, this book is his first attempt at writing a children's novel.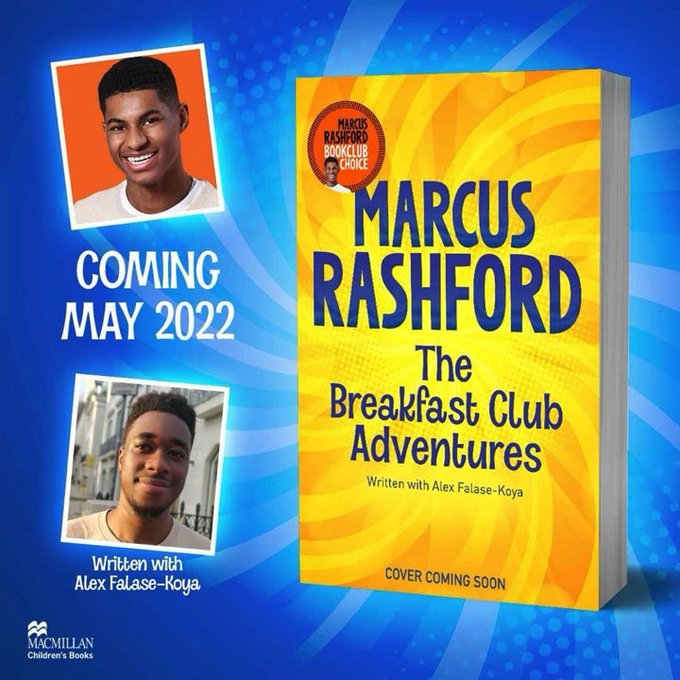 The illustrated novel follows the adventures of 12-year-old Marcus and his group of friends from their school's breakfast club. It draws on the writer's own experiences at breakfast clubs; a place to get free food.

Marcus boots (kicks) his football over the school fence, he knows it's never coming back. Surprisingly, the next morning Marcus gets a mysterious note inviting him to join the Breakfast Club Investigators. This is when the adventure begins.
---
The Book of Legends by Sir Lenny Henry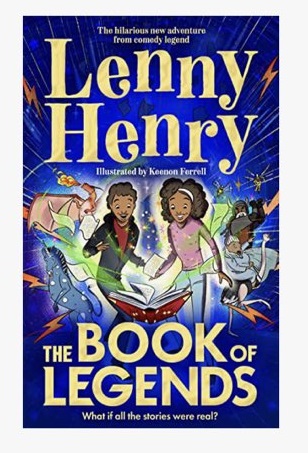 The Book of Legends is a novel by Lenny Henry, a British actor, comedian, and singer. It's illustrated by well-known illustrator and animator, Keenon Ferrell.

Two ordinary kids are about to go on an extraordinary adventure! Bran and Fran love living with their mum, a storyteller at the 'Once Upon a Wow' bookstore in their town. But, things get tricky when their mum goes missing and her stories make them enter another world – that's when the siblings have a huge, magical adventure on their hands.

Wilma, the Wizard's Wife, and Zack, the wisecracking Zebracorn, come to their rescue and help them on their journey. They need all the help as there are evil princes, mud monsters, and Viking armies all standing in their way…
---
Joyful, Joyful by Dapo Adeola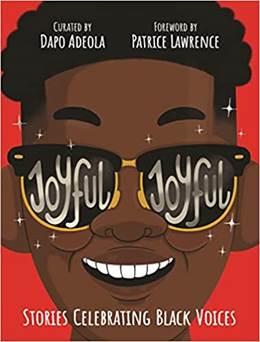 This book is a delightful collection of stories and poems celebrating joy, that showcases 40 talented black artists and writers from across the world.

There are stories about a mythical whale, a book that talks, a Halloween dance competition, the joy of Jollof rice (a rice dish from Africa ), and many more great stories.
---
The Arctic Railway Assassin by M.G.Leonard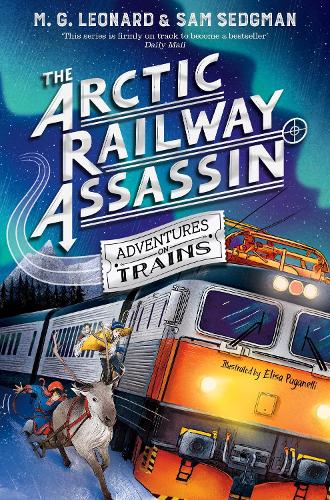 This is the Sixth adventure book in the bestselling, prize-winning Adventures on Trains series.
The book traces the journey of Harrison Beck and Uncle Nat who get on board a night train to a city called Narvik (a city in Norway), to go to the Arctic Circle to see the northern lights.
And this is when the thrilling adventure begins. As their train leaves Stockholm, they realise that they're being followed. As the train chugs through the never-ending night of the arctic winter, the two do all they can to escape the assassin (killer)!
Luckily 'The Arctic Railway Assassin' can be read as a stand-alone novel as well.
---
Lost by Sam Usher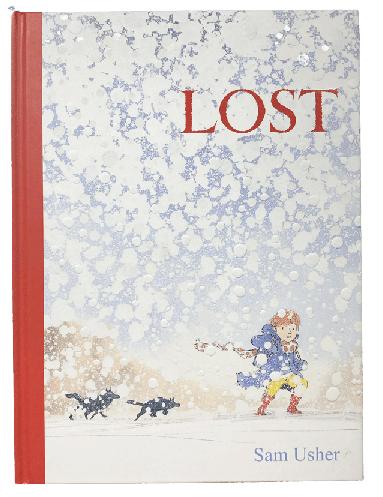 The third title in a series of lovely picture books, Lost is about a boy and his grandad discovering the wonders of the natural world.
In the book, they set off in search of a missing dog and their search leads them to the Arctic! On their way, the two meet lots of different animals and they get to learn valuable lessons.
Do they find the dog? Yes, they do! The dog is found with her new friends – a pack of huskies!
---
The Girl Who Rowed the Ocean, Alastair Humphreys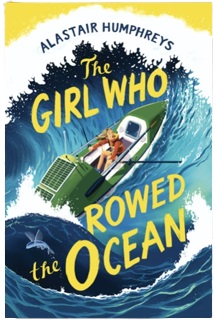 An inspiring book that's based on the author's own experiences, The Girl Who Rowed the Ocean aims to encourage children to find ways of reaching their goals.
It's about a girl called Lucy who wants a real adventure and so decides to row across the Atlantic! As you'd expect, her journey is filled with excitement and even scary experiences!
She meets dolphins, sea turtles, and whales and encounters storms and big cargo ships. But, at the end of it, she comes out richer in experience and learns some important life lessons on the journey.

The book teaches you that even distant goals can be achieved if you work on them every day, little by little. And you know what – the author has actually rowed across the Atlantic which makes the novel real!
This book is for children from 7 – 12 years of age.
---
October,October by Katya Balen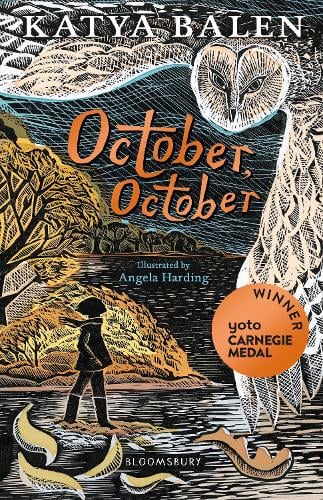 October, the protagonist (main character) lives in the woods with her dad. Nature is their best friend and they know all about the trees and the rocks and the lake and stars.

Things change when October turns eleven and rescues a baby owl. This is also the time when her dad falls off a tree and a woman who says she's October's mother comes to be with them.

Set in the heart of nature, this is a delightful book that'll be loved by children. It won the Carnegie Medal Prize in 2022.
---
SpaceBoy by David Walliams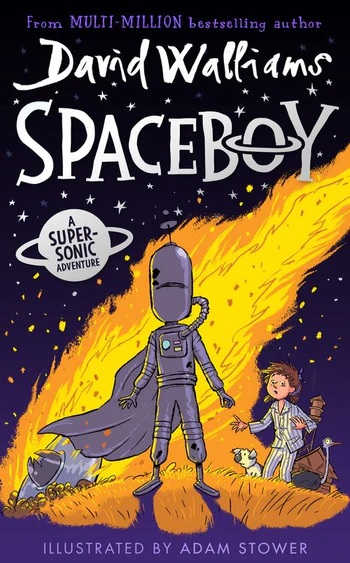 David Walliams, the bestselling British author, has a new novel in his Space Race series. David, as you may know, has written many bestsellers, including Demon Dentist, 'The Boy in the Dress' and 'Mr. Stink'.
Space Boy is an action-packed book in which a twelve-year-old orphan named Ruth is stuck on a farm with her aunt, and is desperate for an adventure. Ruth loves space and spends her days reading comics about aliens, doodling UFOs, and gazing at the stars through her telescope.
One night while gazing at the sky she spots a flying saucer crash-landed in a field. This is when Ruth's dream of adventure comes true, as the spaceship opens and reveals a mysterious alien. The visitor's intention is where the mystery lies.
---
Freestyle: A Graphic Novel by Gale Galligan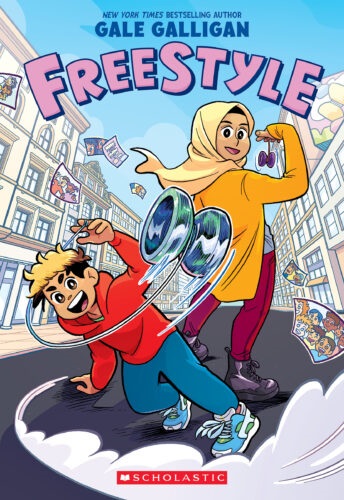 A graphic novel, this is a tale about friendship, fun and self-discovery, and middle school.
The novel's protagonist (main lead) Cory and her dance crew are getting ready for a major competition – which is an important one because it's the last competition before they graduate eighth grade.

As the day approaches, the crew captain wants to get it right and tries to put down a rigid routine, which causes some trouble for the team. That's not all. Things take a turn for the worse when Cory gets grounded by his parents for not studying and grades. He gets a new tutor, Sunna, who he does not like and thinks of as a boring nerd. This changed when Cory sees her secretly practicing yo-yo tricks!
But, unfortunately, Cory misses the dance practice and his crew gets upset. He faces pressure from all sides as he tries to balance the expectations of all the people around him – from his parents and school to his dance crew and also his new friend.
---
Ain't burned all the bright by Jason Reynolds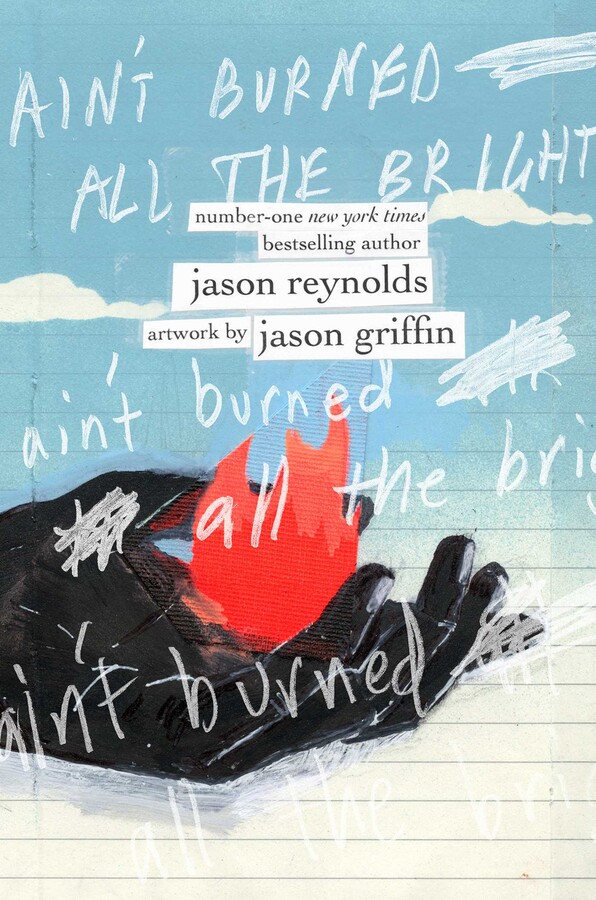 Winner of many awards and written by award-winning author Reynolds and illustrated by friend Jason Griffin, this book is about how the current pandemic, racism, and violence have produced a world that appears broken beyond repair.
The recipient of a Newbery Honor, NAACP Image Award, a Printz Honor, and multiple Coretta Scott King honors, Reynolds is also National Ambassador for Young People's Literature for the year; 2020-2022.
Reynolds offers some hope for change and his words are starkly set against Griffin's powerful art, creating a book that will specifically speak to teens and adults. It's a moving book that gives you a look into the life of a Black family living through the early months of the Covid-19 pandemic.

---
Skandar and the Unicorn Thief by A.F. Steadman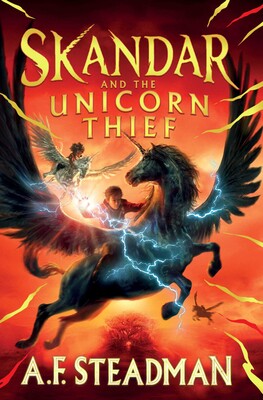 If you like Harry Potter and Percy Jackson, then this is a book for you!
Skandar Smith spends many years studying for the Hatchery test – a competitive exam that leads to the selection of only a few thirteen-year-olds to be trained to become unicorn riders. A lot rides on this exam for Skander, but things go all wrong on the day of the exam. He loses all hope… until someone mysterious comes knocking on his door at midnight with a message – Skandar must save the island that's in danger.
This begins the adventure as Skander clashes with wild unicorns. A thrilling action-packed book, this one is sure to keep you hooked till the end
---
The Magic of the Lost Story by Sudha Murty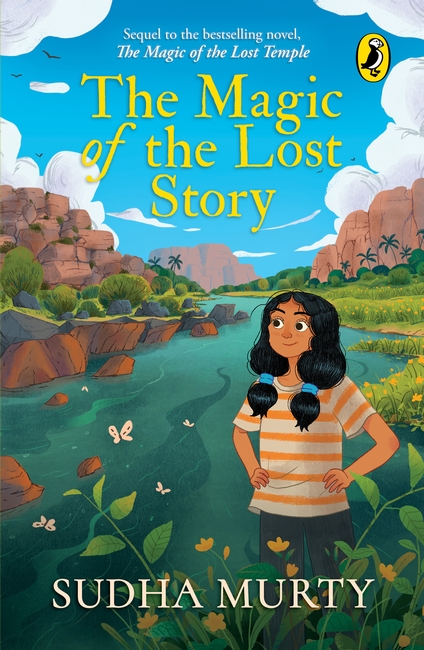 "The Magic of the Lost Story" is a sequel to the charming and much-loved book, 'The Magic of the Lost Temple' by Sudha Murty.
Like the first book, this one is also about the adventures of Nooni, the story's protagonist (main lead).
After a long year of being in lockdown, Nooni goes to visit her grandparents in a small village called Somanahalli to attend a family wedding.
In the previous book, Nooni discovers a lost temple. In this one, she discovers the story of her family.
Sudha Murty is an author, philanthropist, and chairperson of the Infosys Foundation. She was awarded the Padma Shri, the fourth-highest civilian award in India, for social work in 2006.
---
Also, Read:
Best-Selling Books For 13-18-Year-Olds in 2022
What's the Difference Between A Memoir and An Autobiography?
8 All-Time Favourite Books For Teens
---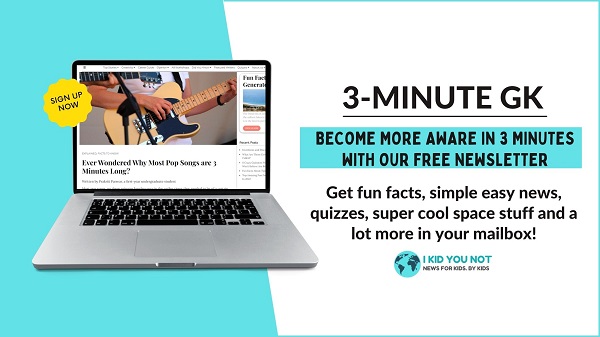 Better Your Child's G.K. In 3 Minutes – Get This Free Newsletter
Get fun facts, simple and easy news, quizzes, and lots of other interesting things to read in your mailbox – for free! It's what we call GK-on-the-go!
I Kid You Not now has a large readership across India and also parts of the world. If you want to write for us, you can submit your story here. You can also apply to become a news anchor. Apply here