E-Rase Your E-Waste
Written by Samaira Aima, a grade 11 student.
Since 2018, India has generated over two million tonnes of E-waste per year and also imports massive volumes of E-waste from other countries…
---
Written by Samaira Aima, a grade 11 student.

"Modern Technology Owes Ecology An Apology". Electronic garbage (E-waste), also known as Waste Equipment (WEEE), is a serious environmental concern in today's world. It is a symbol for abandoned appliances that have a battery or a plug.
The ongoing novel coronavirus (COVID-19) pandemic has spurred the demand for electronics, particularly in the form of information and telecommunications equipment. Today, we are a part of a new work culture where virtual is the new norm.
What is e-waste?
When electrical & electronic equipment becomes unfit for its intended purpose or crosses its expiry date, it is referred to as electronic waste or E-waste. Computers, monitors, printers, calculators, fax machines, battery cells, cellular phones, TVs, iPods, washing machines, and refrigerators are all examples of E-waste. Due to rapid technological advancements and the manufacturing of newer equipment, these electronic equipment get quickly replaced with newer models. This adds E-waste to the solid waste stream.
If E-waste is scientifically processed, valuable metals like copper, gold, platinum, etc can be recovered. Heavy metals and hazardous compounds such as lithium, mercury, nickel, arsenic, chromium, cobalt, copper, cadmium, and others represent a considerable hazard to the environment if E-waste is dismantled and processed in a crude manner.
The problem of e-waste in India
After the United States, China, Japan, and Germany, India is ranked fifth in the world among top E-waste producing countries, recycling less than 2% of the total E-waste it produces annually.
Since 2018, India has generated over two million tonnes of E-waste per year and also imports massive volumes of E-waste from other countries. Dumping at open dumpsites is a typical sight, resulting in groundwater contamination, bad health, and other problems.
The informal sector dominates E-waste collection, transportation, processing, and recycling. Frequently, all of the materials and value that may be recovered are not. Furthermore, there are severe concerns about pollutants leaking into the environment, as well as worker safety and health.
India will generate 5 million tonnes of electronic waste by 2021 according to a joint ASSOCHAM-EY report titled "Electronic Waste Management in India." Computer equipment and mobile phones were also recognised as the primary waste generators in India, according to the report. With COVID-19 keeping people indoors, usage is only expected to rise, reaching over 100 million tonnes by 2050 if no action is taken.
"There are thousands of informal dismantling and recycling units all over India – Dharavi in Mumbai, Meerut, Moradabad, Seelampur in Delhi, and many more. The largest E-waste dismantling centre in India is at Seelampur, Delhi. Adults and children spend 8–10 hours every day extracting reusable components and valuable metals such as copper and gold, as well as numerous functional parts, from electronic equipment. Processes including open incineration and acid-leeching are used by e-waste recyclers. Reports show that E-waste workers suffer from stress, headaches, shortness of breath, chest pain, weakness, and dizziness and even DNA damage.
What are India's laws to manage e-waste?
Since 2011, India has been the only country in Southern Asia with E-waste legislation, requiring that only authorised dismantlers and recyclers collect E-waste.
In total, the country presently has 312 authorised recyclers. The E-waste (Management) Rules were revised in 2016 and brought in Extended Producer Responsibility (EPR) as a key principle to reduce the impacts associated with mismanagement of E-waste. Producers and brands selling electronic and electrical equipment are required under EPR to set up takeback systems, raise consumer awareness, and ensure that E-waste is collected and treated properly.
How can governments, city administration, and citizens help?
E-waste management is a significant concern for many developing countries, including India. This is rapidly becoming a major public health concern that is only getting worse. It is critical to integrate the informal sector with the formal sector in order to collect, effectively treat, and dispose of E-waste, as well as divert it from traditional landfills and open burning. If both sectors work together and coordinate their efforts, the materials gathered by the unorganised sector can be passed over to the organised sector to be processed in an environmentally responsible manner.
Citizens play a critical role in E-waste management. Many small electronics are simply thrown in with disposed rubbish, and many people openly burn the collected rubbish. In the process, harmful compounds such as dioxins and furans are released, which humans inhale. This is a dangerous practice that must be stopped immediately.
To encourage environmentally friendly E-waste management programmes, increasing information campaigns, capacity building, and awareness is vital. To prevent the illegal trade of E-waste, increased efforts are urgently needed to improve present methods such as collection systems and management methods.
The government must offer incentives (which might take the shape of tax cuts or rebates) to ensure compliance across the electronics industry. In addition, E-waste collection targets must be evaluated and extended on a regular basis to ensure E-waste collection compliance across India. Startups in the field of E-waste recycling and disposal should be encouraged by offering special incentives.
What can a consumer do to manage E-waste?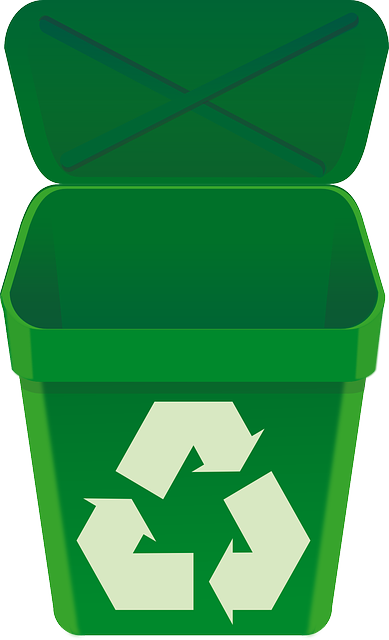 REUSE: Use your electronics for longer. Upgrades to new devices should ideally be driven by necessity rather than trends.
REPAIR: Ensure repair policies exist while buying electronic devices.
RECYCLE: Whenever you purchase an electronic device or a gadget, inquire about the seller's recycling or buyback schemeS. Some manufacturers will recycle your old device in exchange for a discount on the new one.
RESEARCH: Talking to the brand is the best and most effective longer-term solution. The majority of brands provide collection information on their websites. Make use of them. Beyond phones and laptops, be mindful of any electronics – batteries (car and gadgets), speakers, tube lights, all of which are easy to throw away in the trash. Do not do that.
E-waste instructions can be found on the box of a new product. It's always there, so have a look at it. Make use of the manufacturer's toll-free numbers.
The growing problem of E-waste calls for greater emphasis on recycling E-waste and better E-waste management. The general public needs to be educated on the huge risks posed by E-waste to humans, animals, and the environment.. We casually throw many small gadgets along with dumped waste and many people openly burn those accumulated waste. This is a very unhealthy practice, which we should immediately stop. Resident Welfare Associations(RWA's) should have separate bins clearly marked for collecting E-wastes.
Initiatives like Extended Producer Responsibility (EPR), Design For the Environment (DFE), Reduce, Reuse, Recycle (3Rs) and a technology platform for connecting the market and facilitating a circular economy, are aimed at encouraging consumers to properly dispose of their e-waste, with increased reuse and recycling rates, and adopt sustainable consumer habits.
Want to write for us? We publish children's writing Click Here