Top Facts About Vikram-S, India's First Privately Built Rocket
Written by Prarthana Sheopuri. Managing Editor, I Kid You Not.
It's India's first privately built rocket
---
Written by Prarthana Sheopuri. Managing Editor, I Kid You Not.
Key Facts About Vikram-S
It's India's first privately built rocket
The government allowed private companies entry into the space industry in the year 2020
The rocket is named after Vikram Sarabhai, the founder of India's space program.
It was developed by a four-year-old start-up based in Hyderabad called Skyroot Aerospace
The mission is called 'Prarambh.'
The engine used in the launch vehicle is named after former president Dr. A P J Abdul Kalam and is called 'Kalam-80'
The Historic Launch in 4 Key Points
1. On the 18th of November 2022, Vikram-S was launched into space from the Satish Dhawan Space Centre at Sriharikota, Andhra Pradesh
2. It reached an altitude of 89 kilometres (which was beyond what was expected)
3. It carried three payloads – the total equipment carried by spacecraft for the performance of a particular mission in space – built by these companies – Space Tech India, Chennai-based startup Space Kidz India (parts of which were developed by school students), and Armenian BazoomQ Space Research Lab.
4. It splashed down in the Bay of Bengal
More about Vikram S
Why is the mission called Prarambh?
The mission is called 'Prarambh' or 'the beginning' as it marks the Indian private sector's first foray(initial attempt) into the promising space launch market.
Why is the mission a big deal?
This is a 'major milestone'( breakthrough) and 150 private players have already submitted applications to participate in the launch vehicle, satellite, payload, and ground station markets.

This public interest project is an initiative(action) to promote further such projects with a commercial angle.ISRO is playing the role of facilitator(supporter) for them and helping them in building technologies.
Vikram-S is a single-stage solid fuel rocket and is a trial before the launch of Vikram-1 scheduled for next year. Vikram-1 will be a much larger vehicle that will undertake orbital flights.
It was launched from Sriharikota, in Andhra Pradesh. The launch only took about 300 seconds to complete.
Who are the developers of this rocket?
Pawan Chandana and Naga Bharath Daka, the co-developers of the rocket founded their company Skyroot Aerospace in 2018. The company has built 3D-printed rocket engines from its facilities located in the cities of Bengaluru and Chennai.
Why are private space ventures required?
Rockets are expensive and need a lot of capital (money).
ISRO (Indian Space Research Organization) needs support to launch a fully commercial venture, in terms of capital. By the end of 2025, the Satellite Industry Association of India expects at least 60,000 satellite launches globally. Allowing private space firms to run missions helps India also take the lead in the global space market.
Also Read:
ISRO's Space Programmes for 2023
Chandrayaan-3: How is India Exploring the Moon?
How are local startups doing in comparison to international startups?
India is currently at a very early stage in commercializing its space ambitions. Only 3 Indian companies, Agnikul Cosmos, Pixxel, and Skyroot have received more than $20 million each in funding.
Whereas, SpaceX—the world's biggest private space organisation had access to $100 million of private capital funding from its owner Elon Musk at its launch. Indian startups expect larger funding to come once the first missions succeed.
Headline Image: skyroot.in
---
Also Read
What's the Ganga Vilas
Unknown Facts About India
---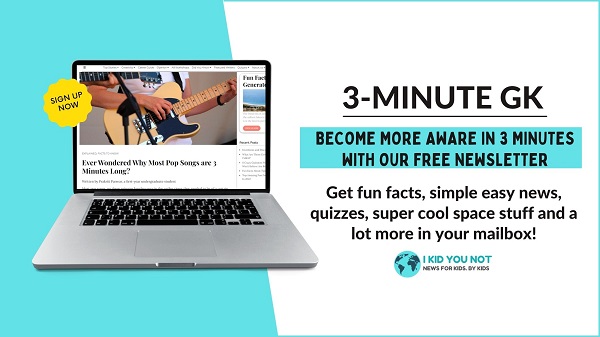 Better Your Child's G.K. In 3 Minutes – Get This Free Newsletter
Get fun facts, simple and easy news, quizzes, and lots of other interesting things to read in your mailbox – for free! It's what we call GK-on-the-go!
I Kid You Not now has a large readership across India and also parts of the world. If you want to write for us, you can submit your story here. You can also apply to become a news anchor. Apply here