'Becoming' by Michelle Obama: Book Review
Written by Vanya Doval – a grade 9 student.
Becoming is the memoir of former United States first lady and one of the most iconic and compelling woman of our era- Michelle Obama
---
Written by Vanya Doval – a grade 9 student

Becoming is the memoir of former United States first lady and one of the most iconic and compelling women of our era- Michelle Obama. The first African-American FLOTUS, Mrs.Obama is credited for making the White House the most inclusive and welcoming it has ever been.
She is one of the most powerful advocates for girls and women in the world and has, along with her husband, led America through some of its most harrowing times. Along the way, she has made America healthier, crushed carpool karaoke, and raised two daughters.

In this deeply personal journal, she talks about her roots and childhood, how she discovered her identity, her public campaigns, and her role as a First Wife and mother. This book sold more than 10 million copies, becoming the best-selling book of 2018. It was released in more than 24 languages and over 1 million copies were donated to First Book, an American nonprofit organization that provides books to children.
This book is divided into three sections: Becoming Me, Becoming Us, and Becoming More. Becoming Me traces Michelle Robinson's early life growing up on the South side of Chicago and her constant battles with racism and reminiscence of slavery. From her experiences at Princeton University and Harvard Law School to her early career at a big-shot law firm, this chapter is fiercely private as it delves into the thoughts and emotions of a young black girl who exceeded expectations.
Becoming Us departs from her romantic relationship with her colleague, a young and idealistic Barrack Obama, and follows their eventual marriage and the beginning of Mr.Obama's Senate career. It ends with them getting the news that he won the Presidential election. The third section, Becoming More, describes their life as a first family with all the ups and downs of being the family of the most powerful man in the world.
In my humble opinion, this book is refreshingly candid and a must-read. A work of mesmerizing storytelling, it invites readers to see the world from Mrs.Obama's lens and chronicles her experiences in a way that not only leaves you inspired but also hungry for more. Warm and wise, this book pushes young girls from different races to break stereotypes and take the leap, just like she did. I think I would, without hesitating, give it a complete 10 on 10. It is the closest thing I have to a Bible.
Written by Vanya Doval.
Vanya is an extremely well-read and politically aware student in grade 9. She loves to write on socio-political issues.
Also Read: Best-Selling Books For 13-18-Year-Olds in 2022
---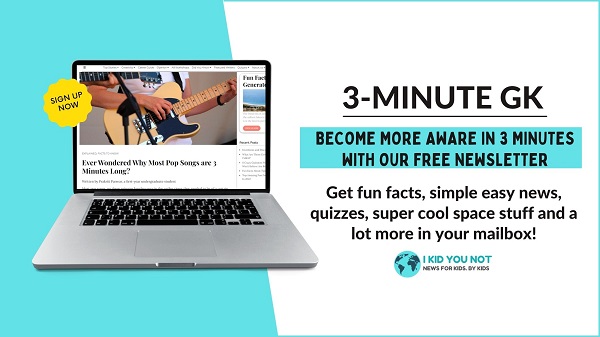 Better Your Child's G.K. In 3 Minutes – Get This Free Newsletter
Get fun facts, simple and easy news, quizzes, and lots of other interesting things to read in your mailbox – for free! It's what we call GK-on-the-go!
I Kid You Not now has a large readership across India and also parts of the world. If you want to write for us, you can submit your story here. You can also apply to become a news anchor. Apply here