Our Earth
Composed by Lavanya Chopra when she was a grade 2 student (she's in grade 4 now)
---
Composed by Lavanya Chopra when she was a grade 2 student (she's in grade 4 now)
Our earth it gave us birth, but now,
But now there's too much dirt.
We must protect it as it always comes first,
We mustn't let it get any worse.

So take out your purse,
Our earth we must nurse
Let's plant some trees, put in elbow grease.
So much happiness we will release
And Mother Earth we will surely please.

Let's come together and take a vow
Let's not delay, let's do it now.
To destroy our earth we must not allow
Our planet earth we must save somehow.💪
Lavanya Chopra is a Grade 4 student at the Shriram School, New Delhi. She is 9 yrs old now. Her detective stories were written in 2020. Her hobbies are writing short stories, poetry, and rap. Her forte is theater and she has participated in many children's plays including online plays, produced during the pandemic and beamed over zoom. She is also training in gymnastics.
Have a poem, a story, or anything you want to share? We publish children's work (even artwork). Submit it here (you can mail the artwork to administrator@ikidyounot.in).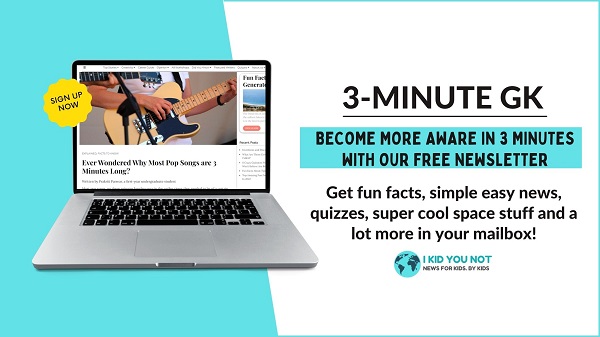 Better Your Child's G.K. In 3 Minutes – Get This Free Newsletter
Get fun facts, simple and easy news, quizzes, and lots of other interesting things to read in your mailbox – for free! It's what we call GK-on-the-go!