Kehwa With Krishna Episode-6. Interview With Hassan and Roshaan
Written and interviewed by Krishna Saproo, a research student.
Hassan & Roshaan, a dynamic pop songwriting duo hailing from Lahore, Pakistan, are making waves in the music industry.
---
Hassan & Roshaan: Lahore's Melodic Marvels Make Waves with Their Subcontinental Sound
Written and interviewed by Krishna Saproo, a research student. This is part of a series called Kehwa with Krishna. Here is episode 5 – an interview with Hassan and Roshaan (you can catch episode 5 here)
---
Music that defies genre is like a bird that soars freely in the sky, unbound by the limitations of a cage. It's a beautiful expression of creativity that transcends labels and categories, and invites us to experience the wonder and magic of pure, unbridled art.
Genre-defying music is a powerful force that challenges our preconceptions and expands our understanding of what music can be. When we listen to music that defies genre, we are invited into a sonic landscape that is boundless and limitless. It is an expression of creativity that is not bound by conventions or expectations, but rather is driven by a desire to explore new possibilities and push the boundaries of what is possible.
One of the remarkable things about music that defies genre is that it has the power to break down the borders that humans have created between different countries and cultures. Music is a universal language that transcends the limitations of language and cultural differences, and connects people on a deeper level. When we listen to music that is not bound by genre, we are able to appreciate the richness and diversity of different musical traditions, and recognize the common threads that connect us all.
In fact, some of the most exciting and innovative music being made today is the result of cross-cultural collaborations between artists from different parts of the world. These collaborations often result in music that defies genre, and creates something truly unique and original.
By breaking down the barriers between different musical traditions, these collaborations also have the power to bring people together and foster greater understanding and appreciation for different cultures.
In essence, music that defies genre is a celebration of the human spirit and its boundless creativity. It invites us to explore new possibilities, break down barriers, and connect with each other in meaningful and profound ways.
Introducing, our guests for today – Mr. Hassan Sheikh and Mr. Roshaan Sherwani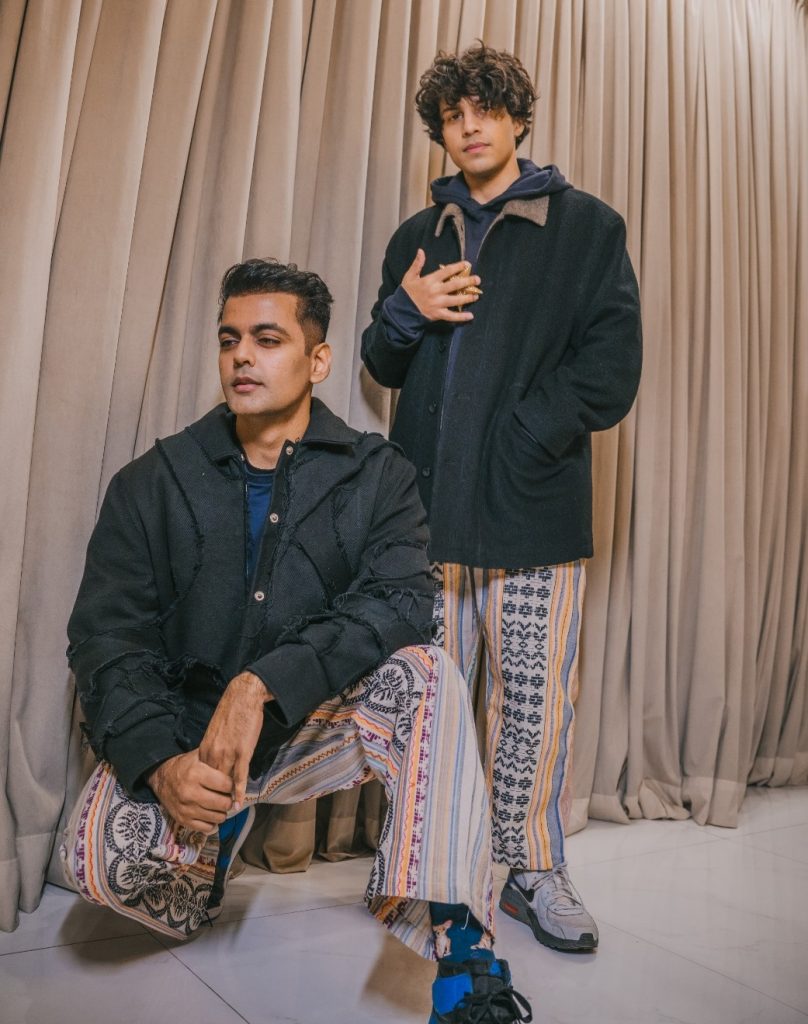 Hassan & Roshaan, a dynamic pop songwriting duo hailing from Lahore, Pakistan, are making waves in the music industry. Drawing from their rich cultural heritage, their music style is best described as "contemporary subcontinental," blending Eastern sounds and melodies with electrifying production inspired by Western pop and R&B.
One of their notable tracks, "Doobne De (Reprise)," has been featured in an episode of the popular TV show Ms. Marvel, titled "Seeing Red."
This track showcases their unique fusion of traditional and modern influences, creating a captivating and immersive musical experience.
Based in Lahore, Pakistan, Hassan & Roshaan have been making a mark with their innovative and genre-defying approach to music. Their music is a testament to their creativity and talent, earning them recognition both locally and internationally. With their distinct sound and artistic vision, Hassan & Roshaan are undoubtedly an exciting force in the Pakistani music scene
Here's a conversation with them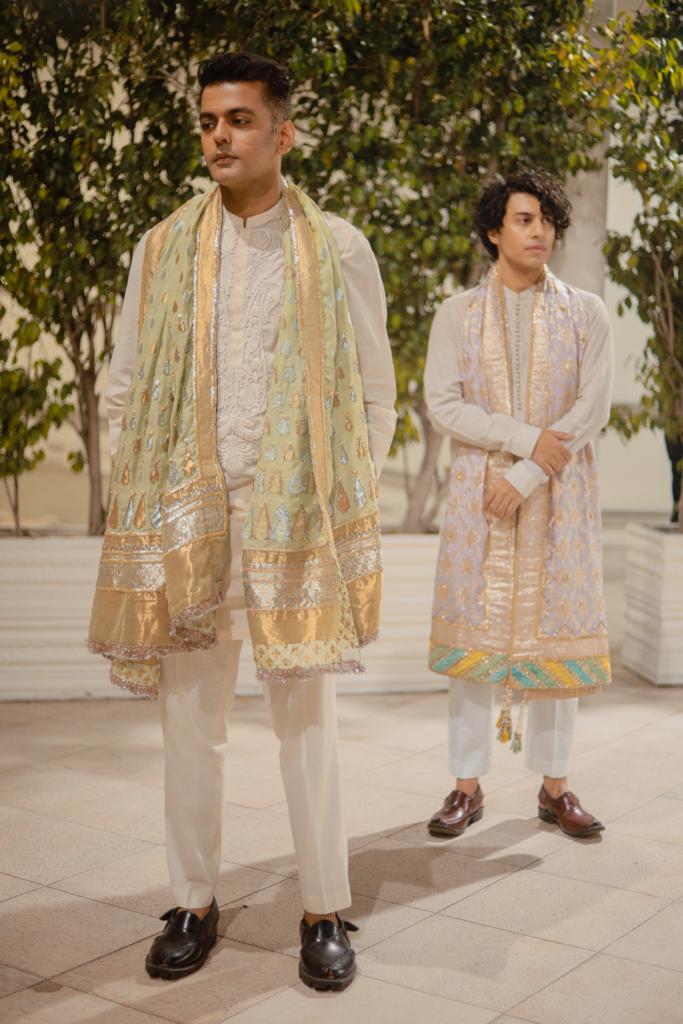 KS: Can you tell us a little bit about your background and how you got started in music?
H&R: We met each other while we were studying in university — it was to prepare for a gig, and was purely coincidental. After the show we got talking a bit more and shared with each other work we had done on our own — that's when we decided to experiment with working together for one song and see how the chemistry works. This is how our first song was made: Allah Hu.
We were pretty happy with what we ended up with and decided to continue working together. The creative chemistry grew and we eventually ended up with our 18-track debut album Chaar Dinon Ka Khwaab!
Who are some of your biggest musical influences, and how have they impacted your style?
One musical influence that overlaps for both of us is A.R Rahman. We have both grown up with his music and and learnt much from his work.
Apart from that Hassan has been influenced a lot by the early Pakistani pop scene of the 90's and 2000's, including names like Nazia Hasan, Atif Aslam, Junoon, Jal, Noori, and so on.
I (Roshaan) have listened to a lot of The Beatles, Coldplay, Radiohead, and for the last 5 years have listened to a lot of hip-hop, with Kanye, Kendrick Lamar, and Jay-Z at the top of my list.
Although both of us listen to a variety of different artists from all over the world, my (Roshaan) playlist has largely consisted of Western artists while Hassan's has had a lot of Eastern artists. I feel like this is where that unique blend of East and West comes from that a lot of listeners point out in our music. That being said, we try not to let too much of any
artist's stylistic influence creep into our work and only try to study their careers as case studies instead.
Ultimately we have to develop a sound and a path of our own — no point in being the "second" of anything…
KS: What do you think sets your music apart from others in the music scene?
H&R: We feel like we have a unique blend of "old' and "new" in our music that sounds fresh and exciting to the new generation of listeners, but at the same manages to capture the interest of the previous generation that might otherwise feel alienated from the latest music scene.
KS: What do you see as the biggest challenges facing musicians today?
H&R: Honestly, it's so easy to become a musician today, the technological barriers to becoming a musician, learning the craft, and distributing your work have historically never been lower.
In this day and age, especially with so much access to information, the biggest challenge musicians have to face now is being true to themselves, and to guard their attention for what's truly important to them.
KS: Your single Sukoon has been getting a lot of attention. Can you tell us a bit about the inspiration behind it and how it came together?
H&R: We were having one of our sessions for our album "Day 5" when Roshaan went to the loo for a break. When he came back he picked up his guitar, said he just got an idea for a song, and started to hum out the melody for Sukoon. We immediately liked what we ended up with and decided to develop the song further.
Once the instrumental was done, I (Hassan) started to work on the lyrics for the song. The song had a bittersweet feel to it which is why the lyrics that were coming to me also had a similar theme. "Zindagi hai kitni haseen hai phir bhi kaheen ajab tanhayi" — back then (in 2021) this was also something that encapsulated our state. It was the first year we had started to earn from music but it was also when we had lost our sense of direction. "Day 5" was our attempt to come back to our core activity and find our direction again, which was to serve and contribute to the Pakistani music culture.
Once the track was complete we reached out to Shae to see if it was something she would like to be a part of. Fortunately for the track, she loved it and agreed to come on board!
That's how Sukoon was made.
KS: What advice would you give to young musicians who are just starting out?
H&R: Do whatever you feel like you need to do, have a vision, and protect it with all your strength.
KS: What's next for Hassan and Roshaan? Are there any upcoming projects or performances that you're excited about?
H&R: We have a couple of bonus tracks from Day 5 coming after Eid!
Apart from that we have music videos for existing tracks in our pipeline, one of which is for our track Bandhan ft. Quratulain Balouch dropping in the coming week after Eid!
Stay tuned!
KS: How do you balance your artistic vision with the commercial demands of the music industry?
H&R: It is our opinion that art cannot exist in a vacuum and needs to interact with the culture in some capacity in order to form a sort of dialogue between the artist and their listeners.
We take it as our responsibility to experiment with the intention of pushing the culture forward in whatever capacity we can, while at the same time not alienating the audience with anything too outlandish or something that doesn't make sense for us to do. Awareness of context is key.
We operate on a strict policy of " 'lack of appreciation' is never the fault of the audience".
KS: What role do you see music playing in bringing people together and promoting unity in Pakistan?
H&R: We feel that the strength (in terms of influence) of any place's culture is its soft power and can have very real economic and sociological implications for it. Just look at South Korea as an example.
The K-Pop scene has propelled Korea to new heights all over the world, while locally, the people enjoy a large group of artists they can call their very own and whose work they can all recognise as a sort of "shared cultural language" and unite under. India is another example in this regard — everyone is fully aware of how large India's cultural export is.
Music/culture can be a very powerful force that unites everyone. No matter the ongoing politics of the subcontinent, most still grew up and fondly remember Kal Ho Naa Ho, most still listened to Atif Aslam in their college years, most still vibed to Nazia Hasan in Disco clubs. It's hard to contain the power of something when it has the potential to directly hit people's hearts.
KS: Finally, what message would you like to share with your fans and listeners, both in India and around the world?
H&R: We hope you find in our work your peace, your strength, and most importantly, a glimpse of your own light.
We love you, you mean the world to us.
KS: Your latest collaboration with Shae Gill, "Sukoon," has been a huge hit with audiences in both Pakistan and India. Can you tell us a bit about how the song came together and what it was like working with Shae Gill? Did you face any particular challenges while creating the song? And how does it feel to see it resonating with listeners on both sides of the border?
H&R: Well, once we had completed the demo for the song and sent it to Shae she loved it from the get go and immediately agreed to join us for the song. We were so relieved to hear that because we strongly felt that part in Sukoon needed Shae's voice, thankfully she also agreed!
Then came the recording session and my God that session was the smoothest one we had ever had. Shae was just a natural. In a few minutes we were done with all the layers we needed from her and just like that the recordings were complete. Not only is she a great vocalist but also a super pleasant person to work with in the studio.
Once the song got out, it started to spread like wildfire which was just unprecedented. We had faith in the song and thought it would do good numbers but we never thought it would do so that quickly! Right now the song is a national hit in Pakistan and also has a great number of listeners in India. It feels absolutely surreal to know this and makes us feel nothing but gratitude.
Its an important milestone in our trajectory as artists and has laid the foundation for our next album.
KS: We've heard that Roshaan has a particular fondness for paan. Can you tell us a bit about that? What is it that you enjoy about paan, and do you have any particular favorite varieties or preparations? And do you think your love for paan has influenced your music in any way?
H&R: Hahahahahaha. The Paan schtick was just for show, we just thought it would be funny haha. I don't really eat paans in real life, maybe an occasional meetha paan once in a while ??? But nothing that can earn me the title of a "Paan connoisseur".
Thank you for your time. It was nice talking to you. Adios! Drink Kehwa and Be Happy!
This was Krishna Saproo in conversation with Hasaan and Roshaan.
Have a story to tell? Submit it here. I Kid You Not now has a large readership across India and across the world.
---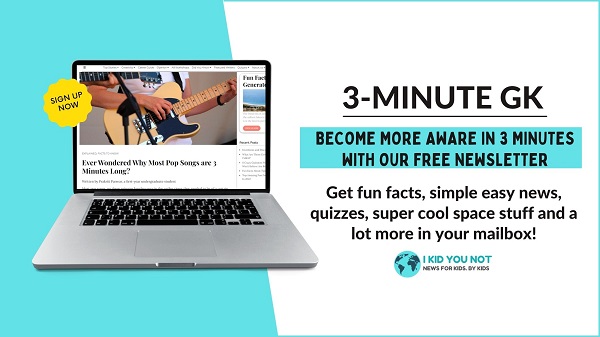 Better Your Child's G.K. In 3 Minutes – Get This Free Newsletter
Get fun facts, simple and easy news, quizzes, and lots of other interesting things to read in your mailbox – for free! It's what we call GK-on-the-go!